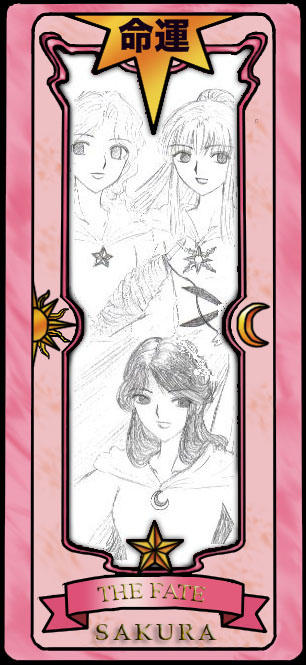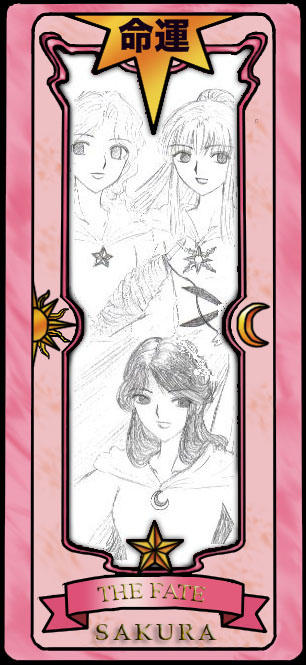 The Fate is a Sakura Card found in The New Trials of Cardcaptor Sakura, Syaoran, and Friends by

[link]
Back in 2008,

told me that she always wanted to do The Fate Card, but she had no idea how to cram three women in one frame. So after I uploaded The Magician card
[link]
on my account, I decided to take 3 Fates by Atlantis Forester
[link]
and manipulate it in a way to fit in the frame. Mission accomplished!
3 Fates by Atlantis Forester:
[link]
The Sakura Card was designed by

:
[link]
Manipulated by

This Dark Force was captured in Chapter 41: Star-Crossed. Wish-chan's description was, "Inside, there were three women, one holding a spindle in her hand, one holding a rod, and one holding a scissors. The third woman held the golden scissors to the thread, ready to cut it. Just like her dream. At first, they looked magnificent and regally beautiful. The next moment, they looked like wrinkled, bent hags."