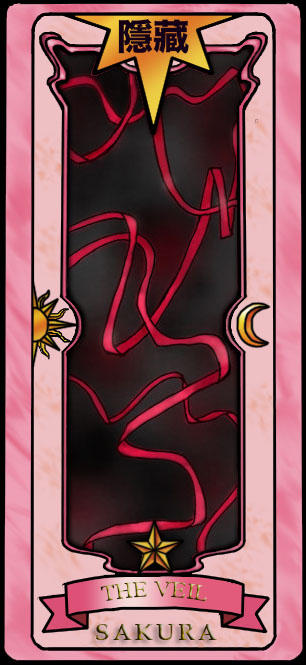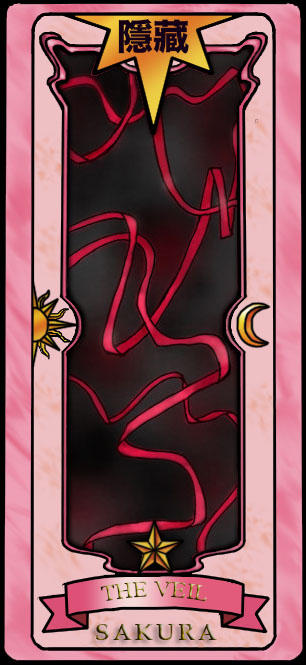 The Veil is a Sakura Card found in The New Trials of Cardcaptor Sakura, Syaoran, and Friends by

[link]
This is a section of

's "S&S Blindfold". I was going to try to draw the ribbons myself, but then I remembered that they were all here!
This Dark Force was captured in Chapter 57: The Gathering.
Also released today: The Forge
[link]
I am drawing all of these cards for three projects: The NT Picture Book
[link]
The NT Fan Projects site
[link]
and the NT Wiki
[link]
Card content by

[link]
Sakura Card Frame by

:
[link]
Manipulated by

with Microsoft Paint for the art. The text is from Microsoft Word.