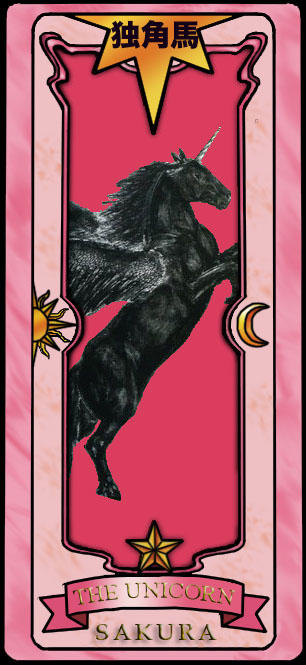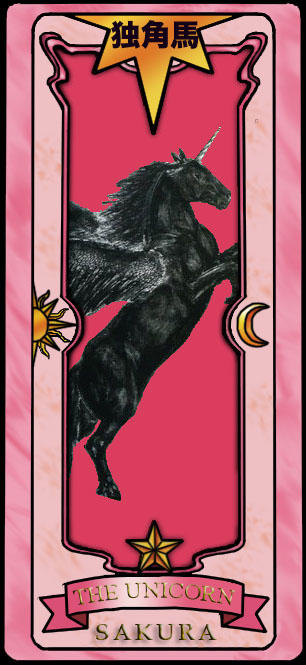 The Unicorn is a Sakura Card found in The New Trials of Cardcaptor Sakura, Syaoran, and Friends by

[link]
Special thanks to

for giving me permission to use their drawing:
[link]
I used MS Paint to erase the background, which was pretty tricky along the edges.
Also released today: The Stalker
[link]
This Dark Force was captured in Chapter 28: My Prince Will Come.
I am drawing all of these cards for three projects: The NT Picture Book
[link]
The NT Fan Projects site
[link]
and the NT Wiki
[link]
Sakura Card Frame by

:
[link]
Microsoft Paint was used for the art. The text is from Microsoft Word.

One of my favorite cards~ Horses are so hard to draw. >.< But I'm glad you found a really cool winged unicorn artwork.
Reply

Yup, it was a long search... but it was worth it! I was so happy to see it being used in Chapter 68! Kara also released it during the horse race. I think all of the new dark forces that Sakura had captured since Chapter 1, The Unicorn has been used the most!
Reply

Reply

I spent such a long time trying to find the perfect Unicorn on

! Only the best for the Sakura Cards!
Reply

Wow! This a really good drawing!

The unicorn looks so lifelike!
Reply