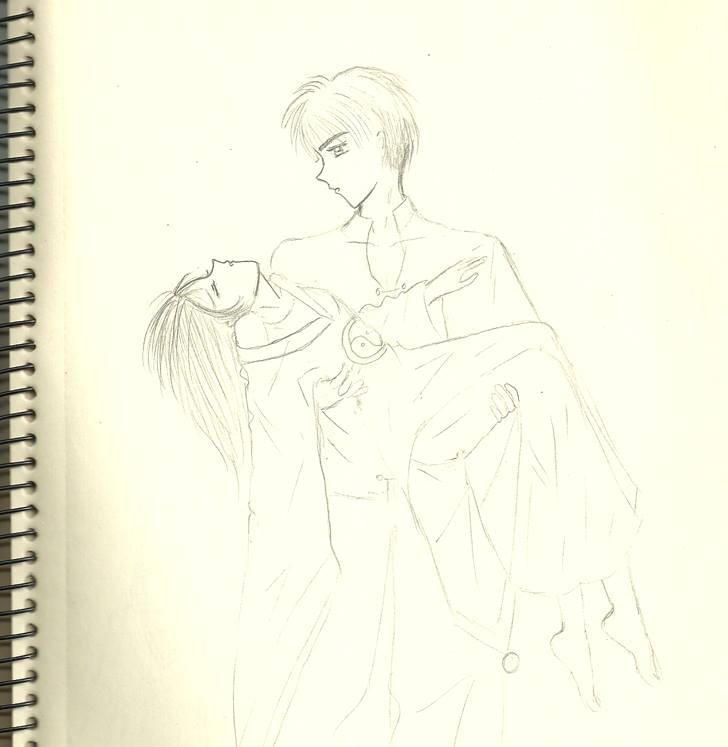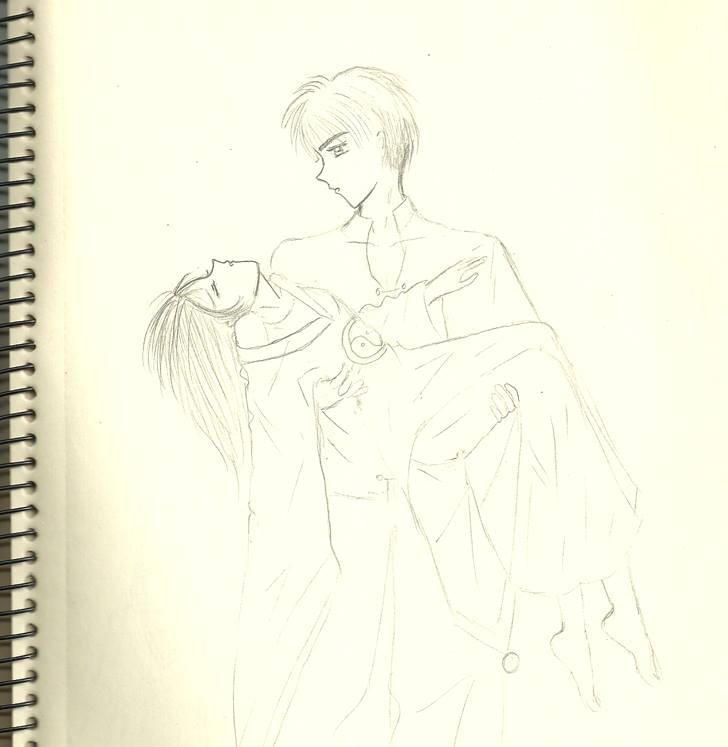 Watch
Posted by

on the NT Facebook. (
www.facebook.com/groups/223023…
)
From
Chapter 10: Icy Barriers of New Trials.
wishluv.com/
newtrials.htm
"I guess we better take her home," Kero said.
"Are you crazy? In that state?" Syaoran exclaimed. "Her brother will literally kill me. We better let her gain consciousness, make sure her body temperature's normal, make sure she doesn't catch a cold, and dress her properly, before we go anywhere near her house."
"But we can't stay out here, where it's cold," Kero said.
"I think it will take a while for my bodyguards to come in the van, in this icy roads. And even if we take her to my house, my mother would freak out, and we would need some good explanation," Tomoyo said.
"Fine. Take her to my apartment then. It's just across the street, anyway," Syaoran said.
"Then, why didn't you say so?" Kero demanded.
"How are we going to take her there…" Tomoyo trailed off.
Deftly, Syaoran scooped Sakura up in his arms, and she dangled lifelessly, like a doll, swaddled in an overlarge cloak.
Tomoyo sighed haplessly. "So romantic. The hero carrying his lover in a caress. So gentle, so sweet!"
He carried Sakura without a word. Yet he felt the dampness of her tangled hair on his chest, the nearness made his heart wring.