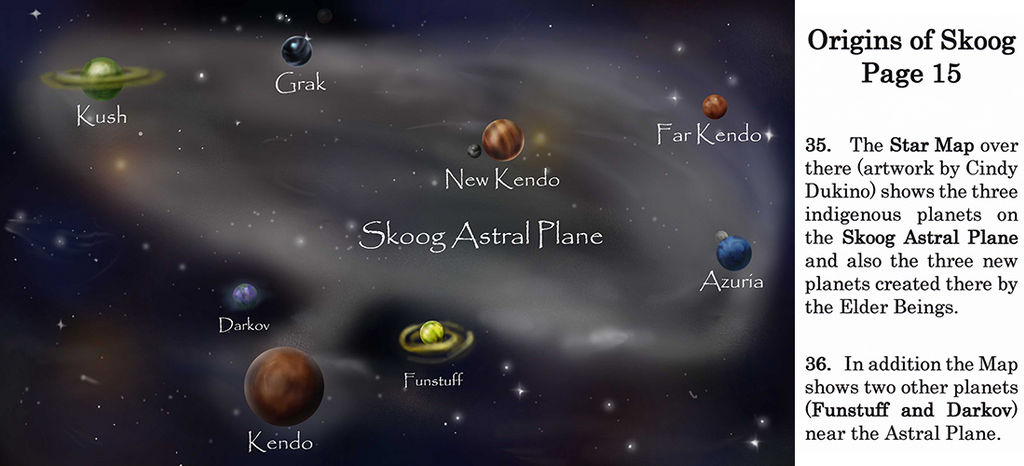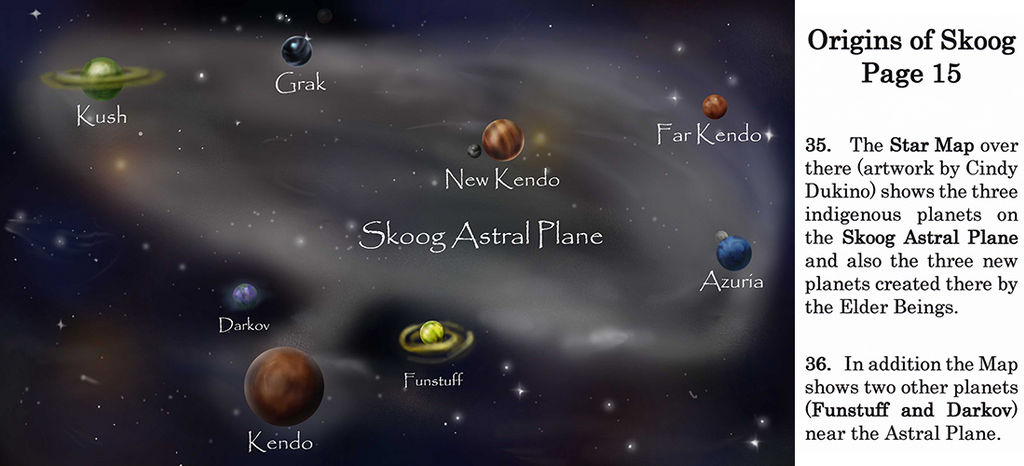 Watch
This is the fifteenth and final page of fifteen entitled the Origins of Skoog. The intention is to provide a little general background about the Skoog Fusion Setting that sits at the heart of the Newbold World Universe. Normally our Snippets feature the artwork of a single artist for internal consistency. This particular Snippet will feature artwork by several artists to highlight the fact that we do like to commission different styles of artwork from all around the world to help bring our words to life.
If you would like read the first twelve pages in the correct order simply click on the following link which will take you direct to Page 1 and links to pages 2 to 6 and 7 to 12 :-
Skoog's Origins : Page 1
If you would like to view from Page 13 onwards in the correct order please click on the following thumbnails working from left to right :-
The Star Map Artwork was created for us by Cindy Dukino. Artwork © Cindy Dukino. All Rights Reserved.
The Skoog Fusion Setting was created by Ian Newbold. Words, Setting and Character © Ian Newbold. All Rights Reserved.
You can see more examples of Cindy's super artwork by visiting her own gallery here on DA. Simply click on the following icon :-