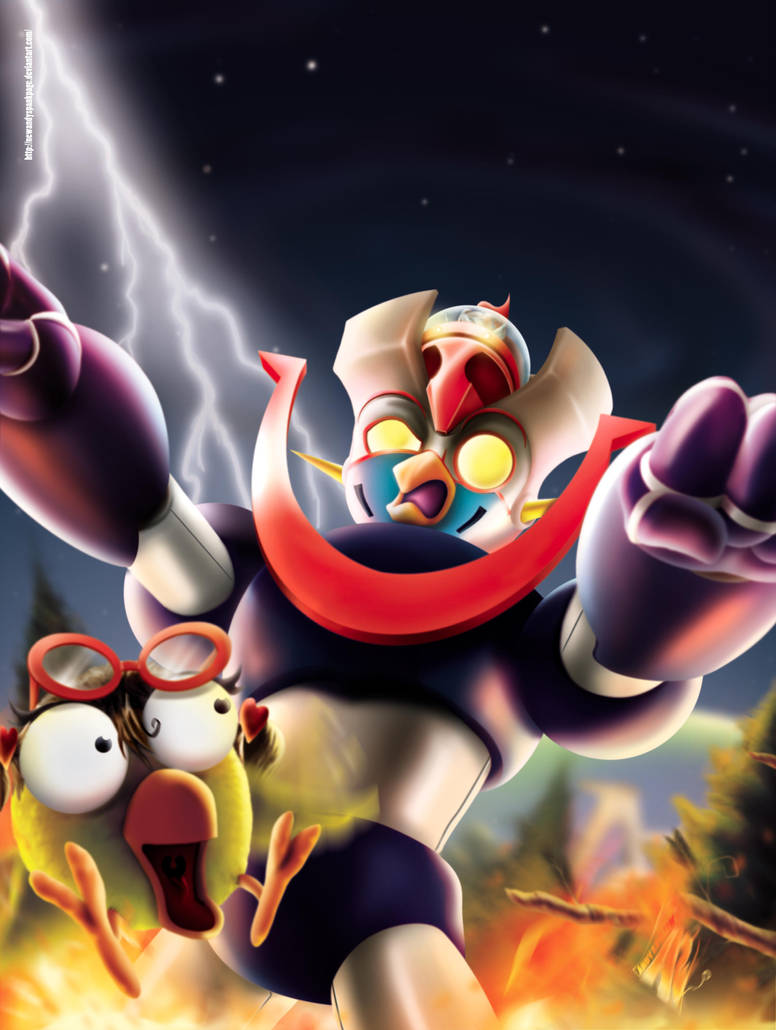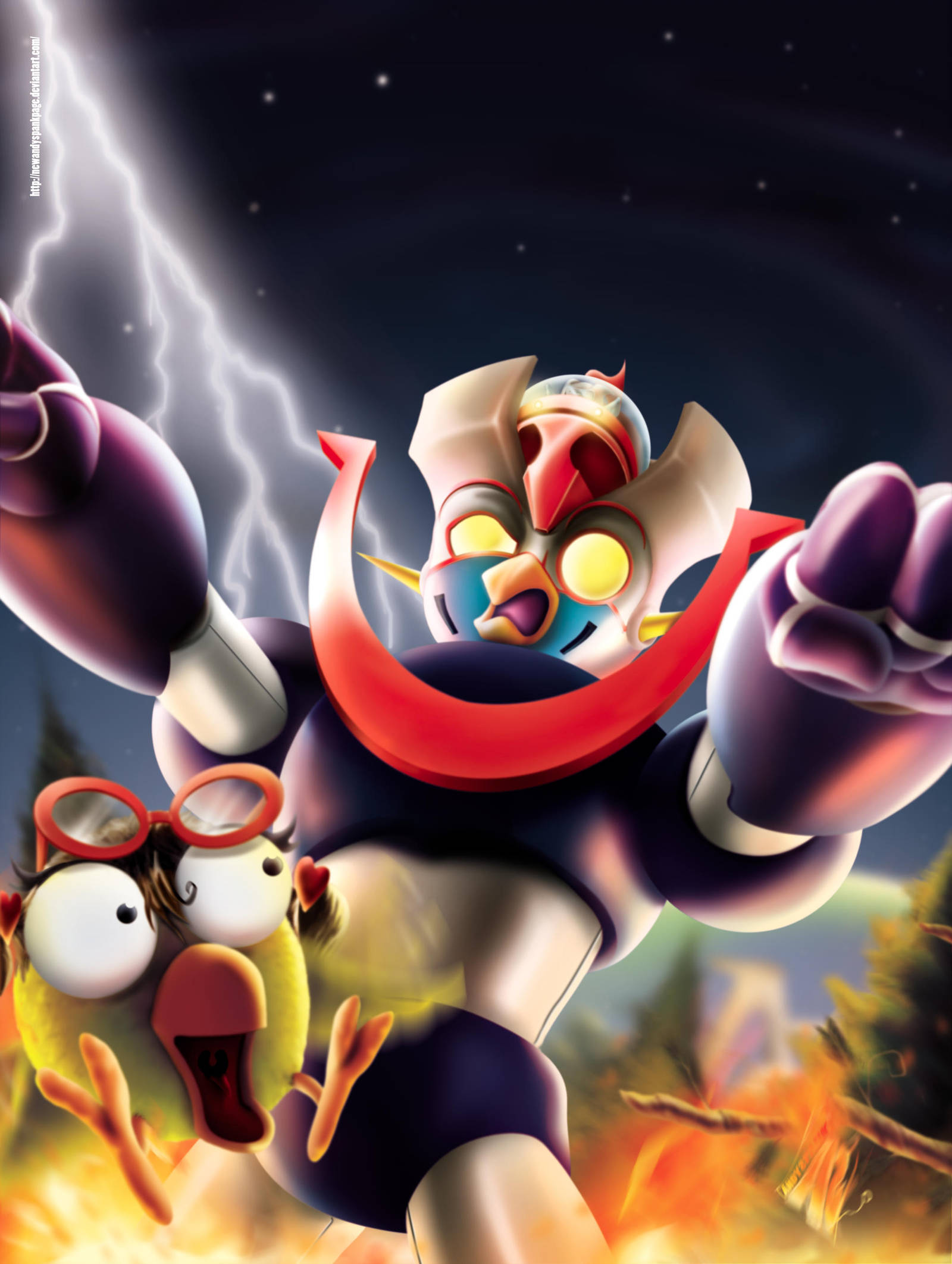 Watch
CIPZINGER Z, è un omaggio che ho fatto per partecipare al concorso degli amici di Cippi & Friends (quì sotto il link alla loro pagina facebook)
www.facebook.com/Cippi.and.Fri…
Nell'illustrazione ho voluto inserire anche un omaggio ad uno dei miei personaggi preferiti sin da quando lo disegnavo da bambino all'asilo dalle suore, colui che è stato il mio primo robottone preferito mazinger z, anche se quand'ero piccino per me era mazinga, ho avuto l'idea sul tema dell'illustrazione mentre mi stavo ascoltando da I-tunes la versione fighissima suonata dai grandissimi Miwa e i suoi componenti
quì sotto metto il link della loro cover della sigla italiana di mazinger z
www.youtube.com/watch?v=PKGCkv…
SI con gli occhi può incediareeeee!!!
CIPZINGER Z, is a tribute I made to participate in the competition of Cippi & Friends friends (here below the link to their facebook page) 
www.facebook.com/Cippi.and.Fri… 
In the illustration I wanted to include a tribute to one of my favorite characters ever since I drew as a child in kindergarten by the sisters, 
the one who was my first favorite robottone mazinger z, even though when I was a little one for me was mazinga , 
I had the idea on the subject of the picture while I was listening to I-tunes the great version played by italian cover skacore band Miwa e i suoi componenti
I put the link here under their cover of the Italian acronym of mazinger z 
www.youtube.com/watch?v=PKGCkv… 





Reply

Reply

Reply

Reply

Reply

Trema...il regno delle penne all'arrabbiata...
...dall'alto nido della scienza arriva...
...con il suo becco atomico
CIPZINGER!
...COCOOOO...
CIPZINGER!
...COCOOOO...
Reply

ahahaha mentre leggevo il commento me la stavo con tanto di musica elettronica di sottofondo paro paro alla sigla del grande mazinga, si dovrei fare prima o poi anche un great cipzinger de un cipzinkaiser dopo lo Z
Reply