I've got a new game I play on deviantArt. It's sort of a degrees-of-separation type game which utilizes the "More from this Deviant" and "More from deviantArt" widgets that accompany pictures nowadays. The object is simple: to see how many jumps it takes to get from one image to another.
Example:
I'm going to start with my photo of a lotus and try to get to any picture of a cat.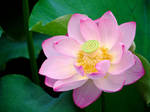 This leads me to this lovely photo: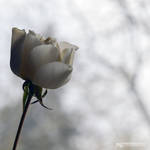 Which leads me to this photo (I love frangipani, by the way):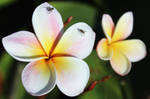 Which leads me to another stunning photo by the same deviant: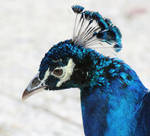 Which in turn leads me to this shot of a hummingbird: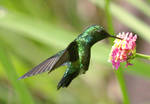 By a deviant who also has photographed a very lovely cat: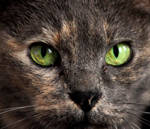 So I win! Sometimes it doesn't work out, and you can get stuck in some backwater category, but other times it's kind of fun to surf from image to image just seeing where the web takes you.
Pro Tip #1:
Fave and comment on the artwork you discover through this method. Most artists like to know you've stopped by.
Pro Tip #2:
Selecting cats as your final destination almost guarantees a victory. This is the internet, after all, and everybody and their dog seems to have a picture of a cat.
Enjoy!