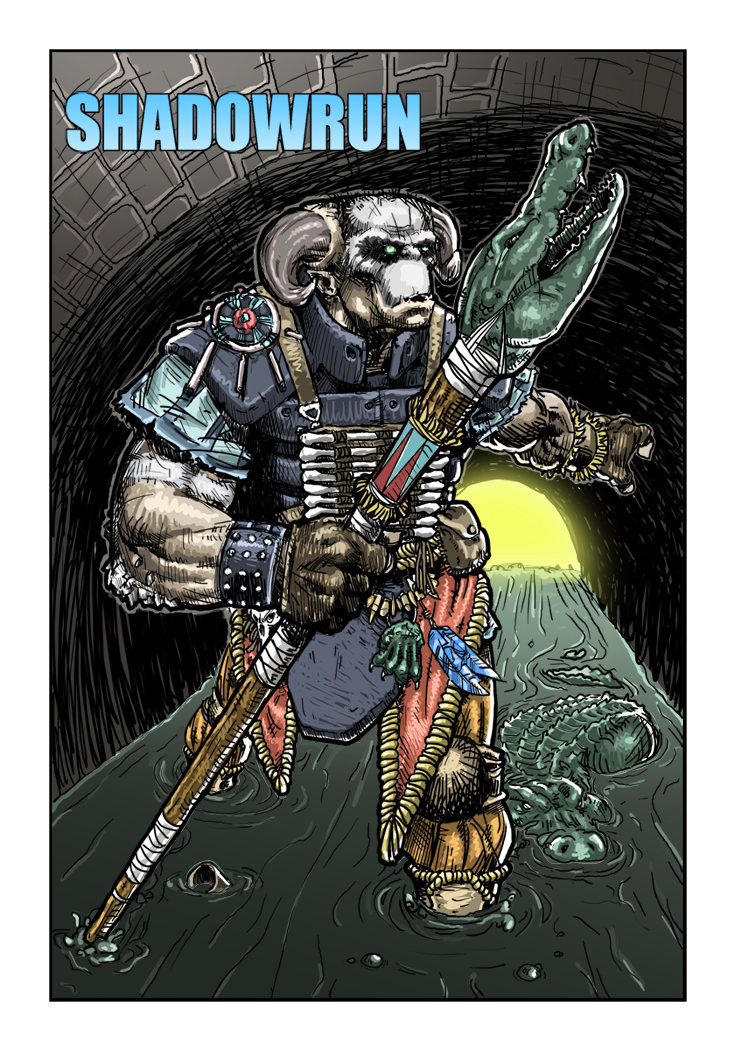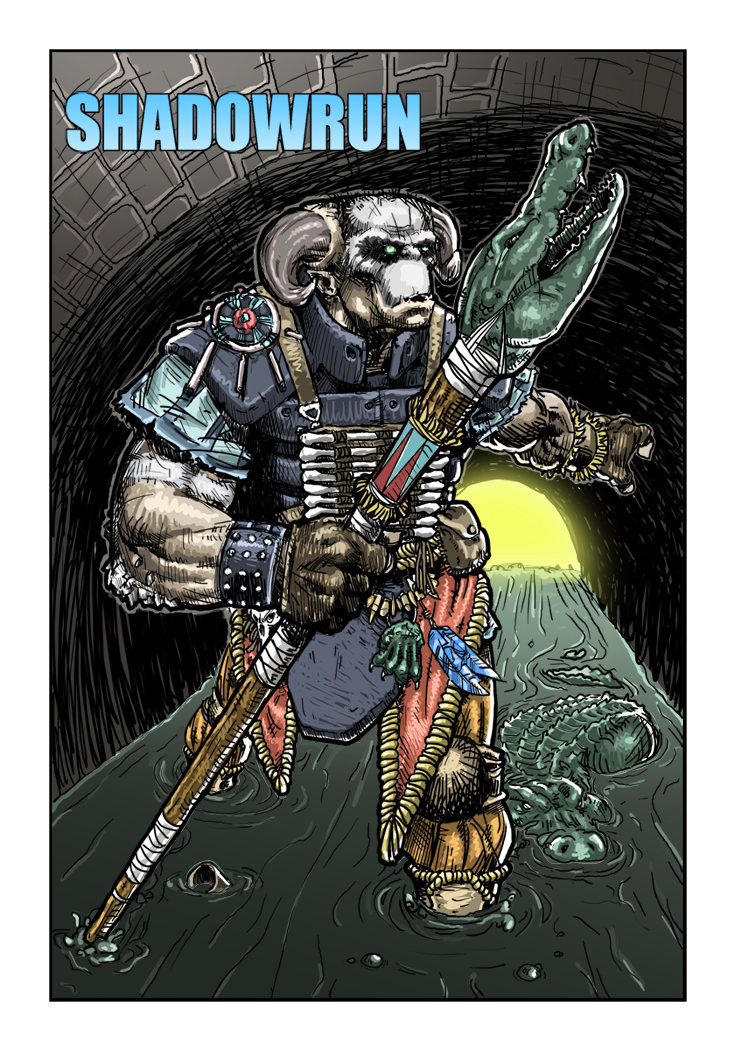 Watch
This is a character portrait I did for a friend of mine. It's a troll crocodile shaman from the game Shadowrun.
I've sort of developed this new style when drawing on my computer. The main reason is because either my bamboo tablet or my computer can't seem to handle nice smooth lines, so I've decided to just scribble them in! I also scribble the colors, which ends up making the whole thing look rather sloppy... but in a good way I hope

This is also one of the first times I've done background in a character portrait. And check out that background, eh? Yeah well, at least I'm expanding on my abilities... or whatever.