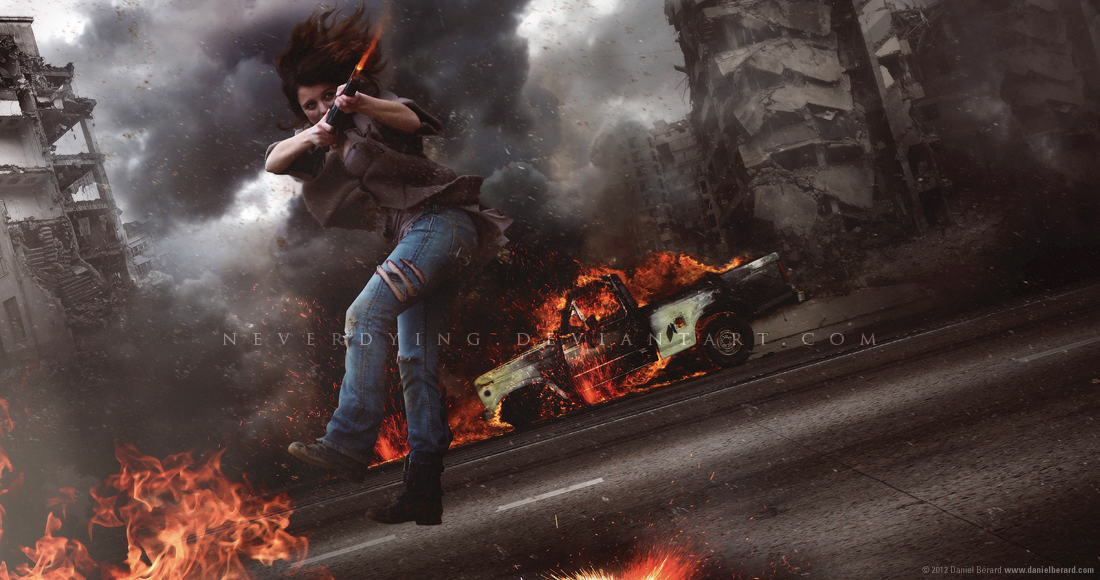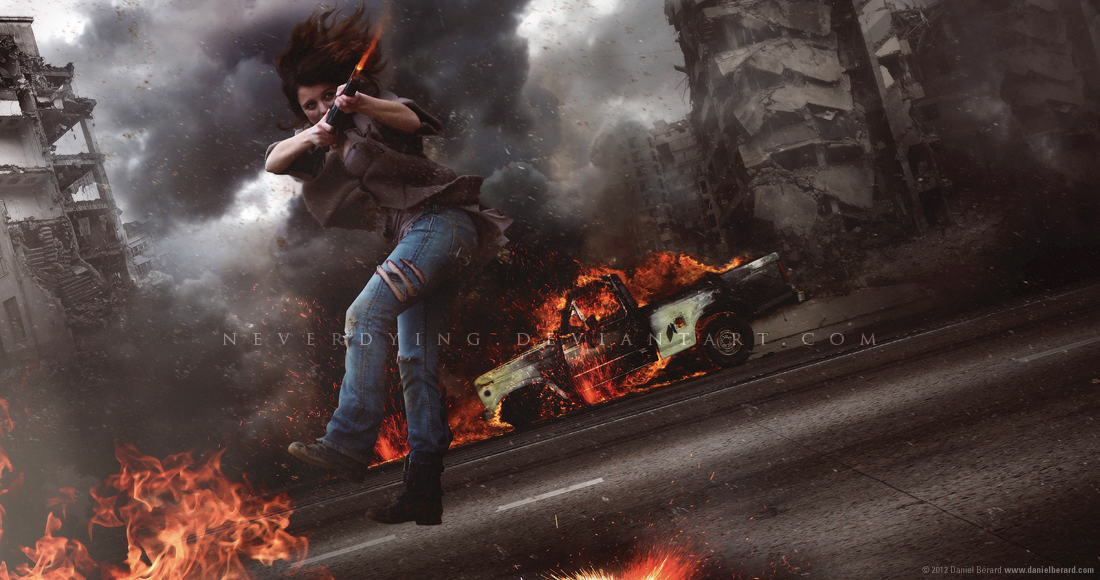 Watch
**This image may be available to buy. Contact me for more info.**
Please respect copyrights


Credits
tasastock.deviantart.com/
by Tasastock
www.sxc.hu/profile/creactions
by creactions
www.sxc.hu/profile/SEPpics
by SEPpics
www.sxc.hu/profile/asifthebes
by asifthebes
www.sxc.hu/profile/befresh
by befresh
www.sxc.hu/profile/oreckel
by Oreckel
www.sxc.hu/profile/mzacha
by mzacha
www.sxc.hu/profile/ortonesque
by ortonesque
www.sxc.hu/profile/walkman200
by walkman200
Similar works
© Daniel Bérard
Well, wow. This is amazing. Everything seems sort of...dimmed down, and then BAM there's the warm tones of the fire! Crumbling buildings, girl shooting, burning car, everything screams action! I think the balance could have been a little better, but it's still pretty awesome. The perspective is great too and everything looks really real. I don't like the girl's stance, but it might just be me. Everything flows together really well, and the clouds add the perfect touch of impending or present doom and depression. Everything is slanted, except the girl, and it gives it a touch of surrealism and that inward, wobbly feeling. I feel like my feet are off the ground when I look at her. Anyhow, this is amazing, as usual.
The Artist thought this was FAIR
21 out of 21 deviants thought this was fair.