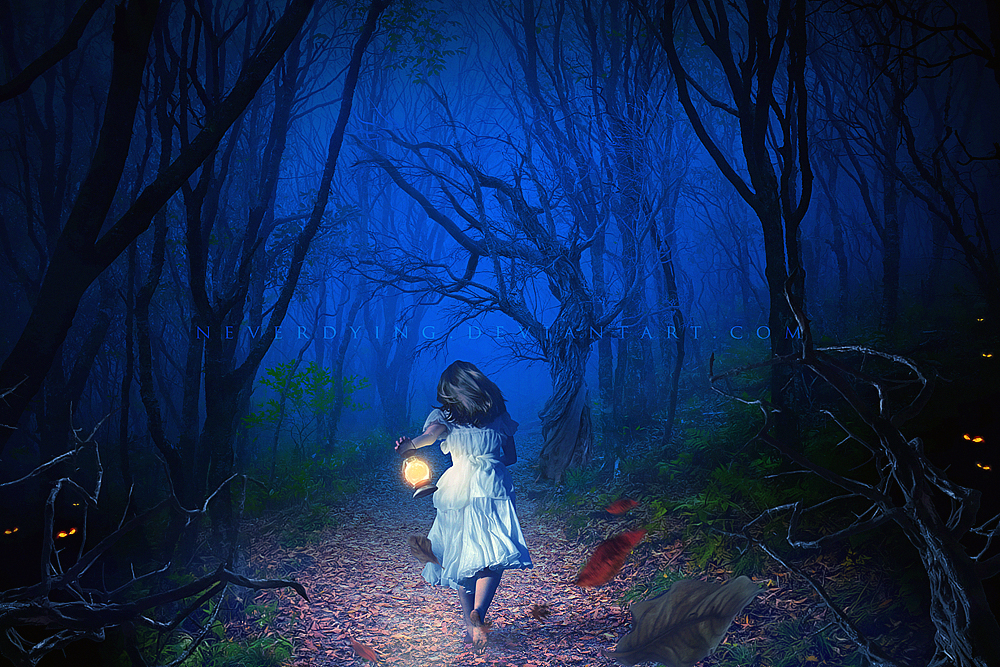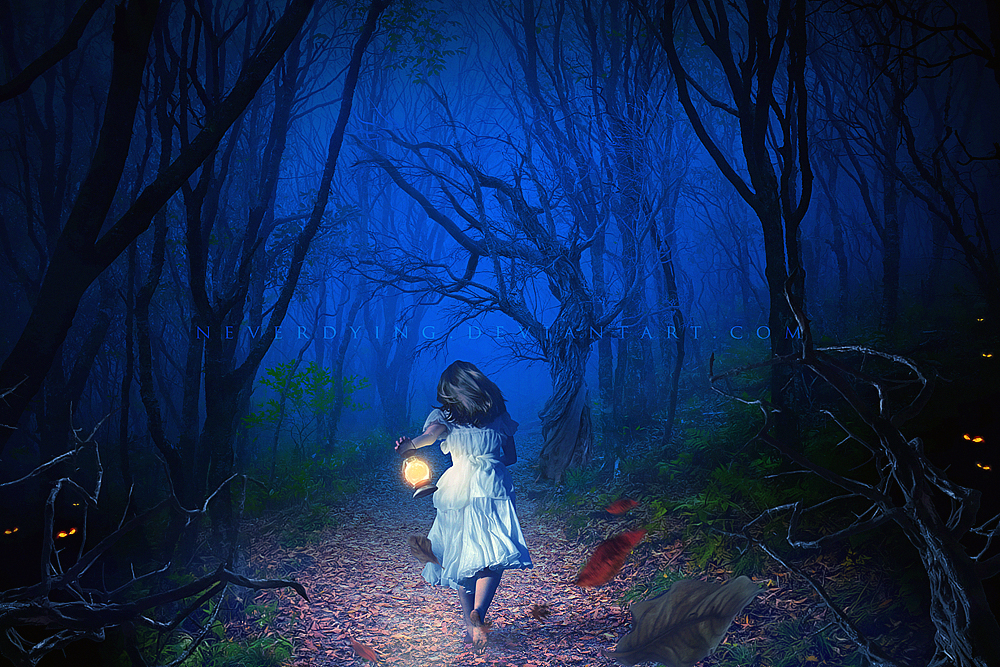 Watch
**This image may be available to buy. Contact me for more info.**
Please respect copyrights


Credits
stockvault.net/user/profile/38…
Ali Haider
eliatra-stock.deviantart.com/
eliatra-stock
bura3-stock.deviantart.com/
Bura3-STOCK
galatea88.deviantart.com/
Galatea88
iardacil-stock.deviantart.com/
lardacil-stock
kevron2001.deviantart.com/
kevron2001
www.sxc.hu/profile/ba1969
ba1969
www.sxc.hu/profile/desrever
desrever
Similar works
Photoshop CS5
© Daniel Bérard
There are several outstanding features in this picture that seized me.First was the choice of blue lighting, to give the eerie effect. The lantern hanging and apparently swinging in her grip was the second and a good enhancement. She is either running or strolling and the depth of the nightmarish woods around her give the feeling of a long, winding and possibly unending path. The earth below her seems to be either rocky or strewn with small shards and pebbles, which is another good selection hereupon. The darkness around the lantern is both typical and eerie in itself. Altogether a good presentation.
The Artist thought this was FAIR
10 out of 10 deviants thought this was fair.
Where do I start with this piece? I love it! This piece popped up on my screen as I was going through and emptying out my message box and I had to stop and click this picture because the thumbnail drew me in.
The first thing my eye went to was the girls lantern and the light that it cast around her and the touch of red with the leaf in the foreground really contrasted nicely with the dim blue foggy scenery in the back. It's obvious she is running, but this picture makes me wonder what she is running from. Looking down at her feet I see she is wearing no shoes which meant that when she left through the forest she was probably close to home but it also drove me to think, why would she leave her house without shoes on? Perhaps she lost them while fleeing.
I love the forest you've created around her, the details on all the trees, the placement of the fog/mist makes me wonder just how deep into the forest she really is and if she will ever escape the beast that is chasing her. The orange eyes along the sides also help to add a touch of contrasting color to the composition as a whole.

Overall, I love this piece, this is something that i could write a story based on just this one scene in this picture. It tells you enough to know what is going on, but leaves enough open to let the viewers imagination fill in the rest. Beautifully done.
The Artist thought this was FAIR
17 out of 17 deviants thought this was fair.