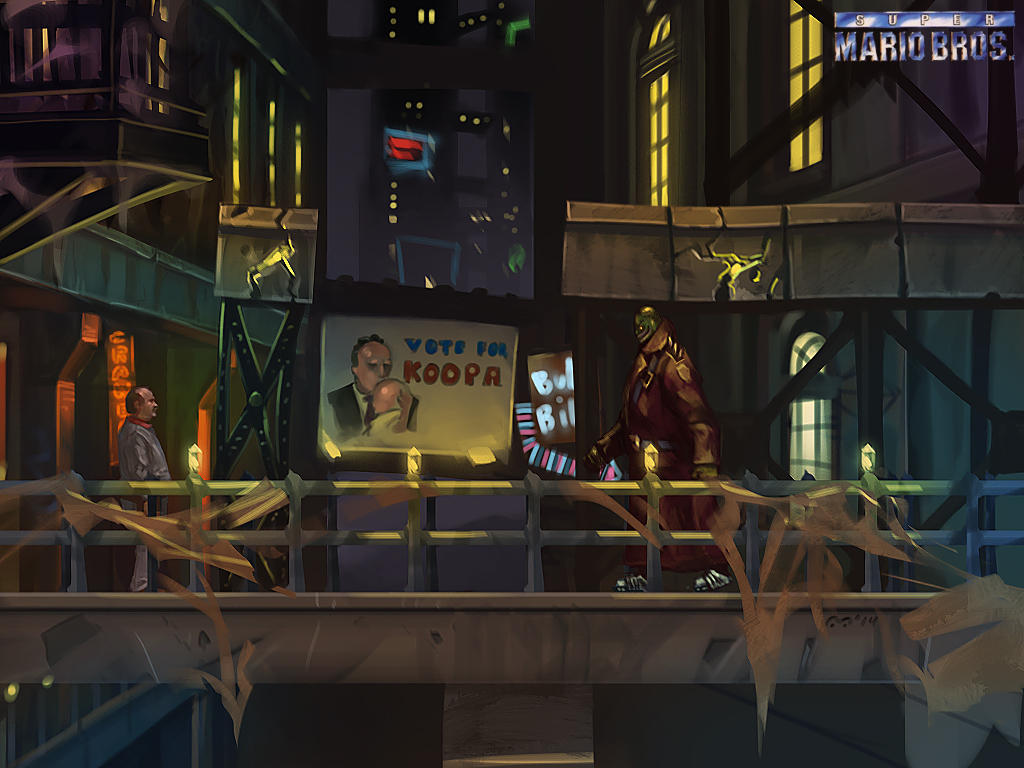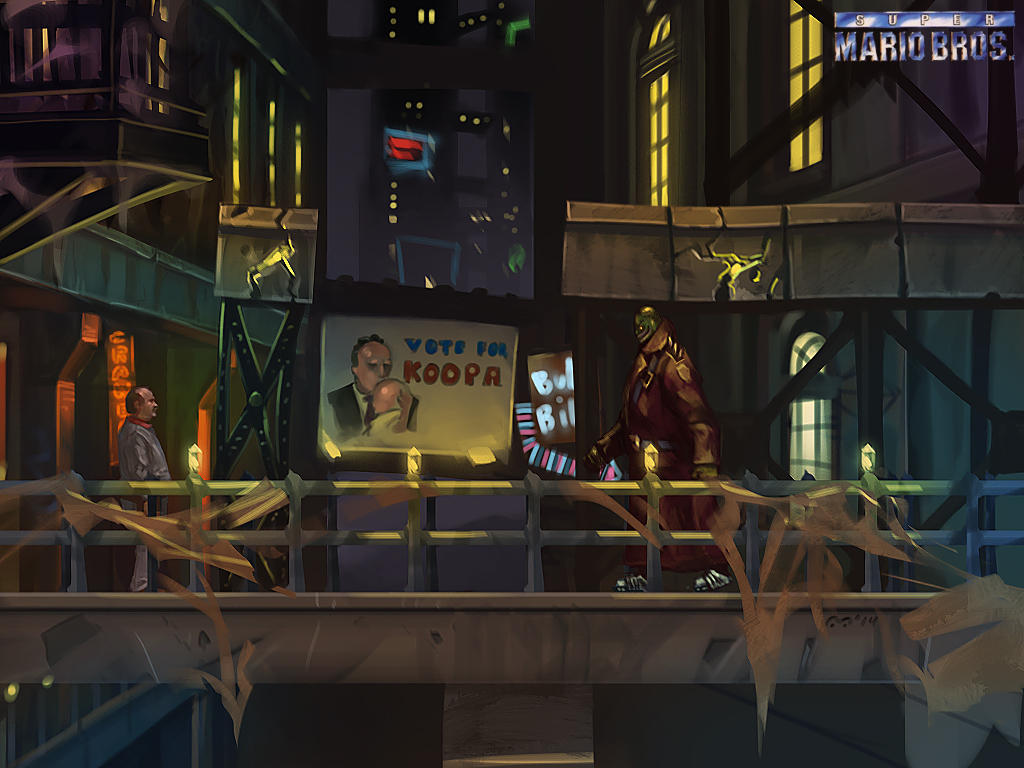 Watch
Just my fantasy


I just googled to see if anyone had done this, and I'm glad you did!
Reply

this would basically turn mario into oddworld.
Reply

This totally needs to be an indie game
Reply

Is there any chance that you could do more concepts regarding this game as I'd personally like to see this developed further
Reply

I hope Cinefix makes an 8-Bit Cinema of the movie, even if it's a bit taboo.
Reply

it's fantastic! i hope some fan will make a game!
Reply

This is amazing. I would love to see more of your work exploring the film's universe.

Have you seen the sequel comic at all?
Reply