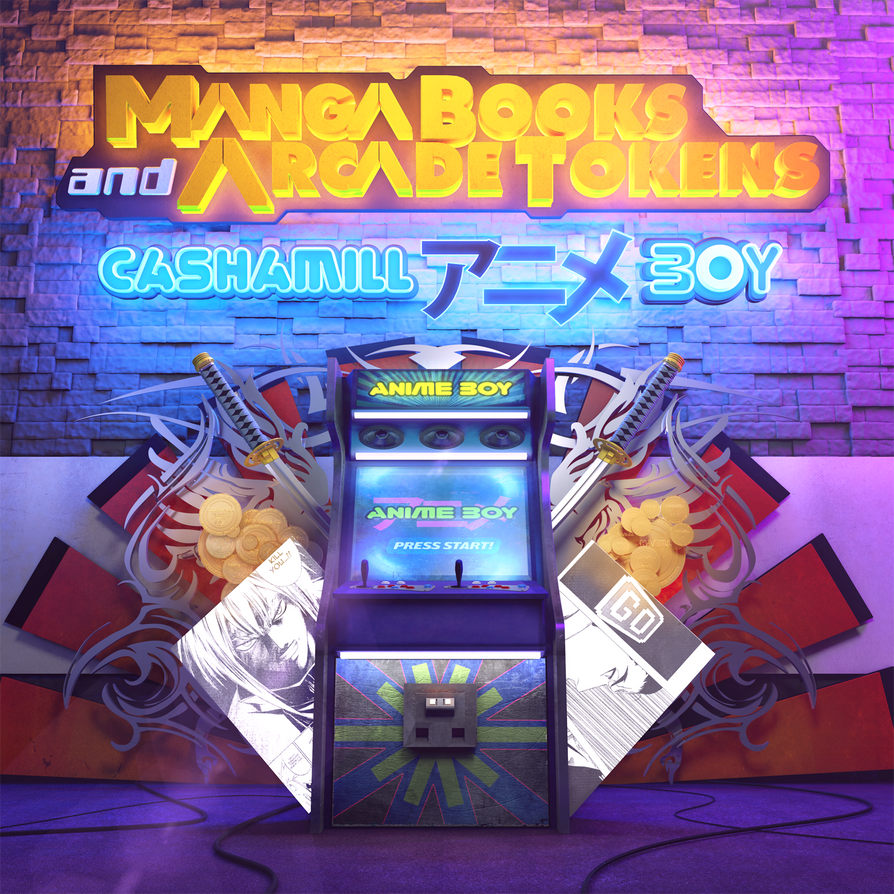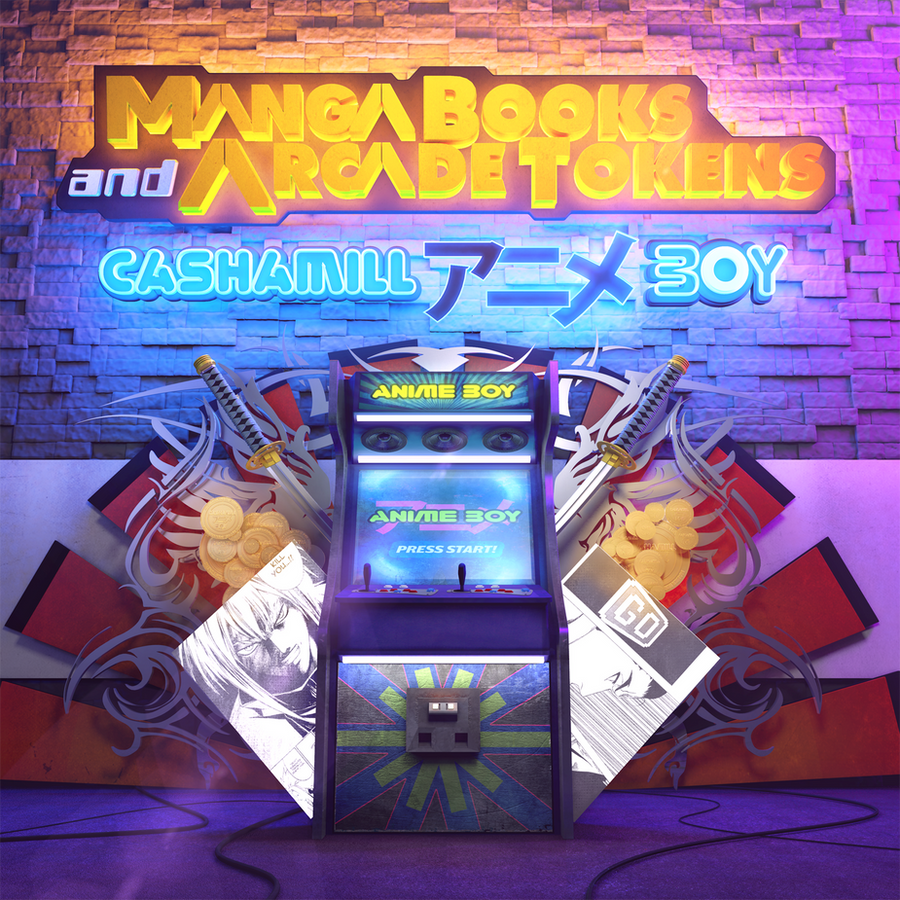 Cover for Cashamill's "Manga Books and Arcade Tokens".
If you're an Anime Fan, this is a MUST DOWNLOAD! Lots of Japanese animation references!
South Florida's mixture of Hip-Hop with Gamer/Geek/Otaku influences:
"Manga Books and Arcade Tokens: Impossible only means we can create the possible. Unorthodox and unusual, it is a mixed bowl of originality. This album is meant to inspire those who like to turn the box into a multi-dimensional cube"
Download it for FREE!
cashamillanimeboy.com
The process for the cover's creation:
Cashamill approached me around this summer with the idea of creating the cover for his upcoming mixtape/album. It was a very ambitious project for him, and he gave me the opportunity to work along side with him. My main concern was the style of the artwork, since this anime/manga influenced music, shouldn't the cover resemble the art that permeates the drawings? I was a bit skeptic about that approach, since it's not my "style". I decided to trust myself, I drew up a few sketches and we decided the direction we wanted to take.
I opted to use 3D because I wanted to see how far I could take the elements Cashamill wanted in place. The main I had in my head was this imagery definitely had to have the feeling of being inside an Arcade Room. After LOTS of renderings, color tests, camera placement, the final artwork was finished after 2 months. We were both very happy with the result!
Modeling was done in Maya and 3dsmax. Rendering was done using mentalray in Maya. Post stuff with Photoshop and After Effects.