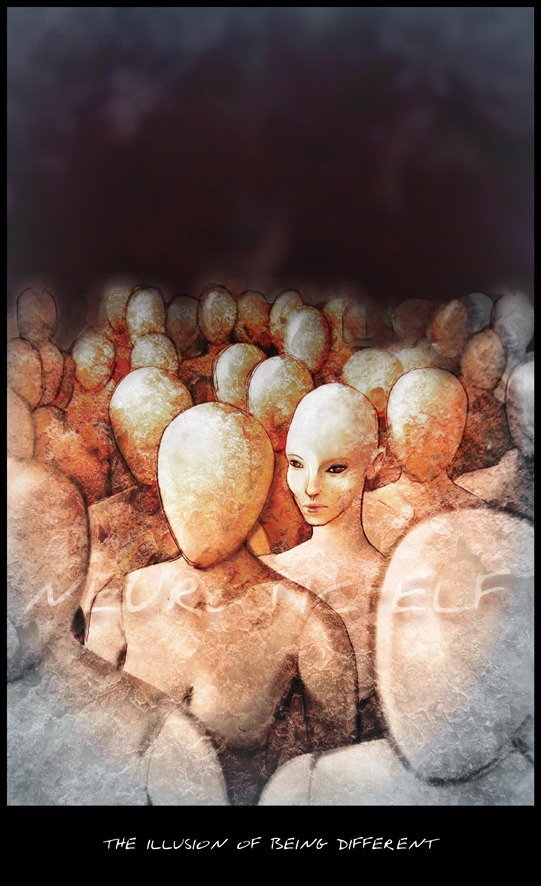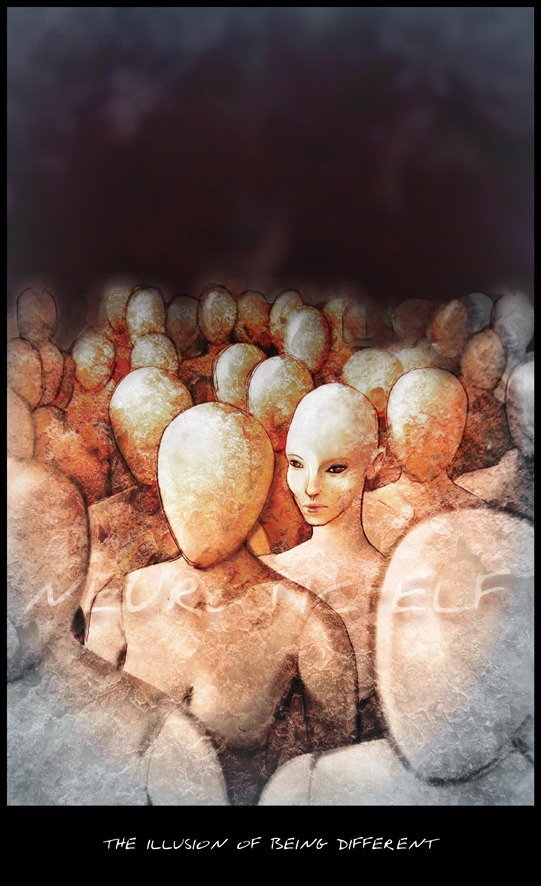 Watch
..different..



il·lu·sion (ĭ-lū'zhən)
n.
1. an erroneous perception of reality / an erroneous concept or belief.
2. The condition of being deceived by a false perception or belief
3. Something, such as a fantastic plan or desire, that causes an erroneous belief or perception
4. Illusionism in art
5. A fine transparent cloth, used for dresses or trimmings
___________
one more idea that just lingered in my head for quite some time now..
i hope you like it..

reference photo: [link]
psCS, wacom tablet, apx 3hrs