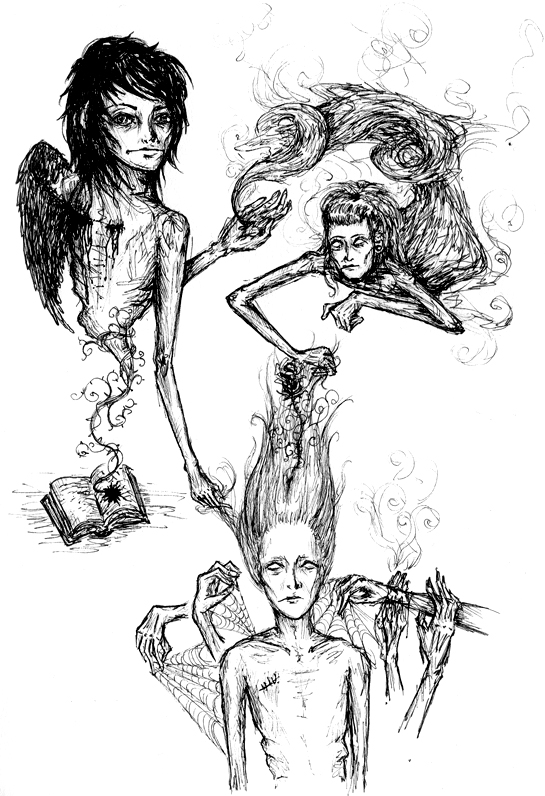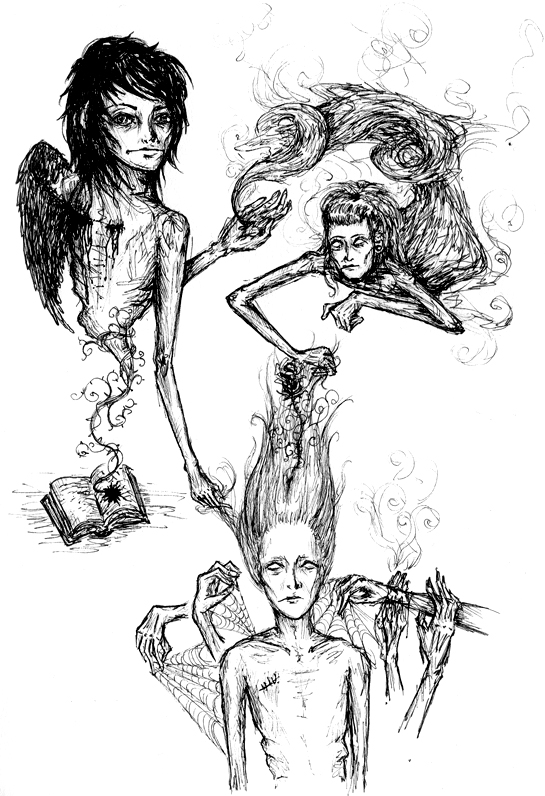 Watch
These blank-eyed ghost-people have been living inside my head for a while...I decided to let them out last night.

Used black liners of various brand and size (05, 01, 0.05).

I really hate my crappy printer-scanner. Thanks for getting rid of all of my shading and detail! I swear it looks better in real life! Except for the hands, because I am a lazy bum who draws without reference. I guess I might change this later to add some background and depth.

Really creepy and dark!

I love these drawings!
Reply

Really interesting concept behind this one! Love the overall style of them. Makes me wonder whose arm that is that's coming from just off the page...

Reply

Thanks - it came completely from my imagination! I'm glad you like it! Maybe it's...yours...

Reply

This is great!

Reply