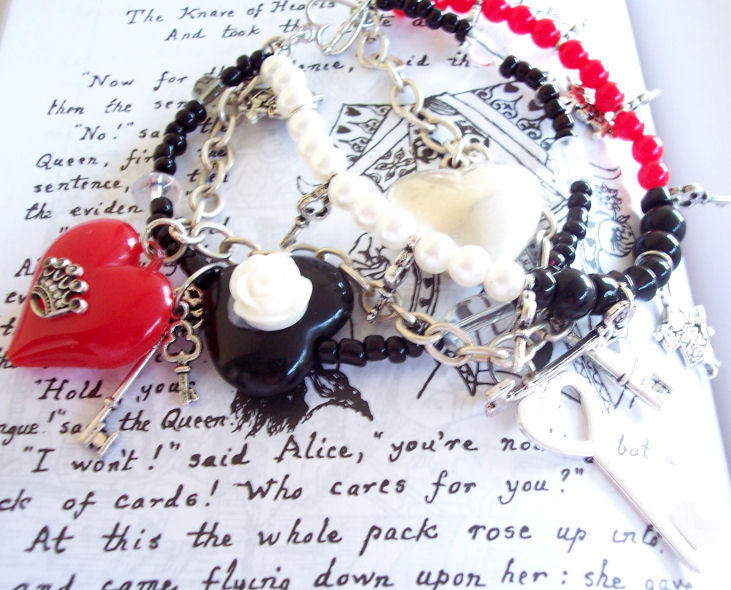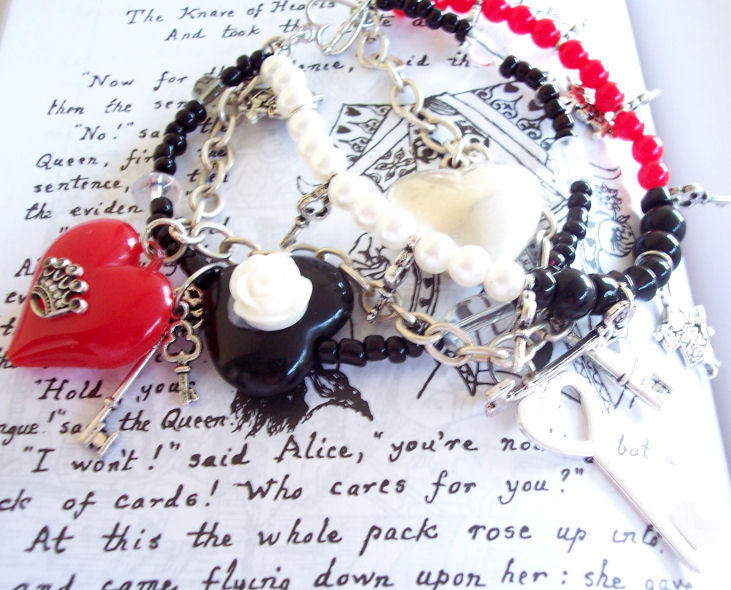 Watch
I made a pair of bracelets for fun... because I bought some charms and had spare beads and parts, not with a real intention to sell them...
Then I set up an Etsy shop for fun and surprise! They sold.
I'm submitting them to devART for posterity. I rather liked them.
Alice inspired, of course.

Here is the first, which is very similar:
[link]

Ale . . . where can I get some good pewter?
Reply

I have NO clue.
The stuff on that bracelet was upcycled, pieces of old jewelry and accessories, I kind of franken-crafted. The charms are from ebay, it's "tibetan silver" - which is not GOOD pewter. If you don't want to spend a lot, just do searches on ebay. Asian materials usually come in big lots for little money.
Reply

I really like tibetan jewelry. It's usually very functional, even if it is made of mystery metal. I had a big pewter tankard that I was carrying around in Oregon for awhile, used it as my cup for everything I drank, then it got stolen. Maybe for the best though, since it was old and pretty lead heavy. This was around the same time I got mercury poisoning, took awhile to clear that . . . anyways I would very much appreciate a copy of your book; you could send it to TX although it might be a few years before I can pick it up and read it.
Reply

A few years? Why, if you can type you can read.

Already packed it up, I just have to send it.
And you're totally right about the mystery materials...
Reply

Reply