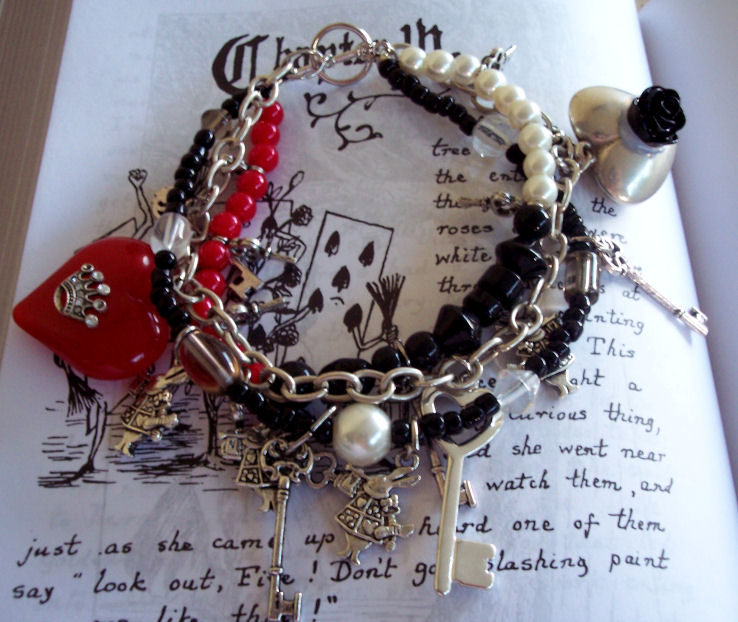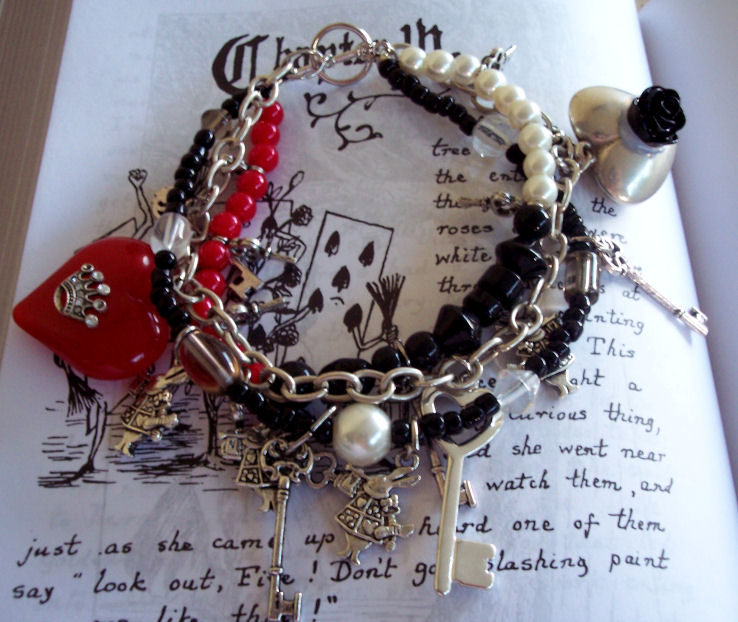 Watch
I made a pair of bracelets for fun... because I bought some charms and had spare beads and parts, not with a real intention to sell them...
Then I set up an Etsy shop for fun and surprise! They sold.
I'm submitting them to devART for posterity. I rather liked them.
Alice inspired, of course.


The bracelet looks great! But what book is that in the background?
Reply

That's Alice's Adventures Underground, in Lewis Carroll's handwriting, with his illustrations.
Thank you!
Reply

Reply

Reply