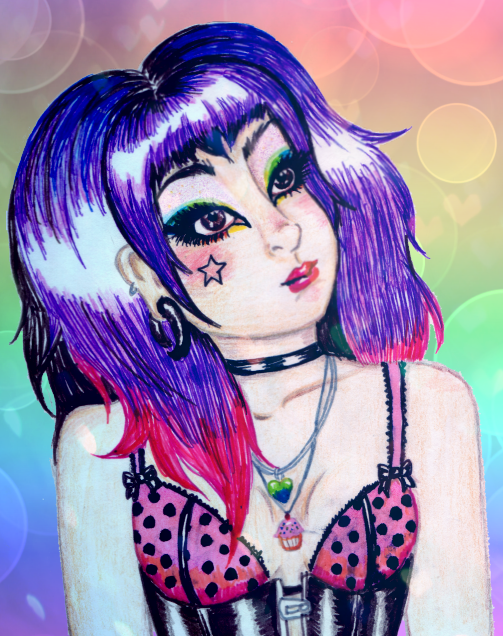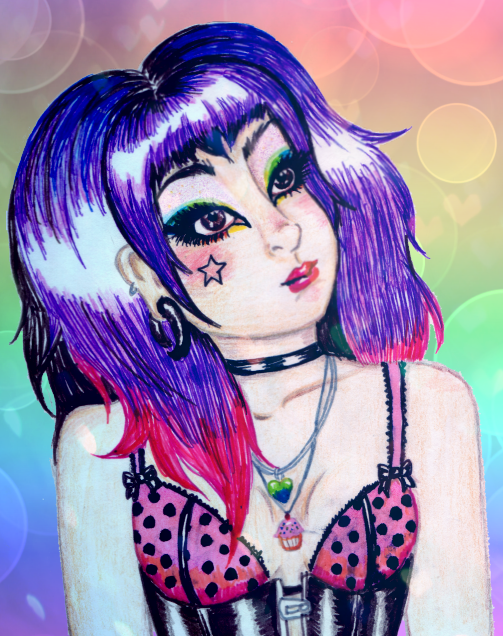 Watch
I bought a bunch of 99 cent marker packs.
Wanted to use them before they dry up.
And I have non-blue hair (which will be done away with soon).
Also, I'm feeling a little repressed lately because I'm a working woman now. And older.
So I can't dress like this every other day anymore.
Self portrait in 99 cent markers and color pencils.
Background by ~
dancriel
Texture by :devGlamorousAcid-Stock: