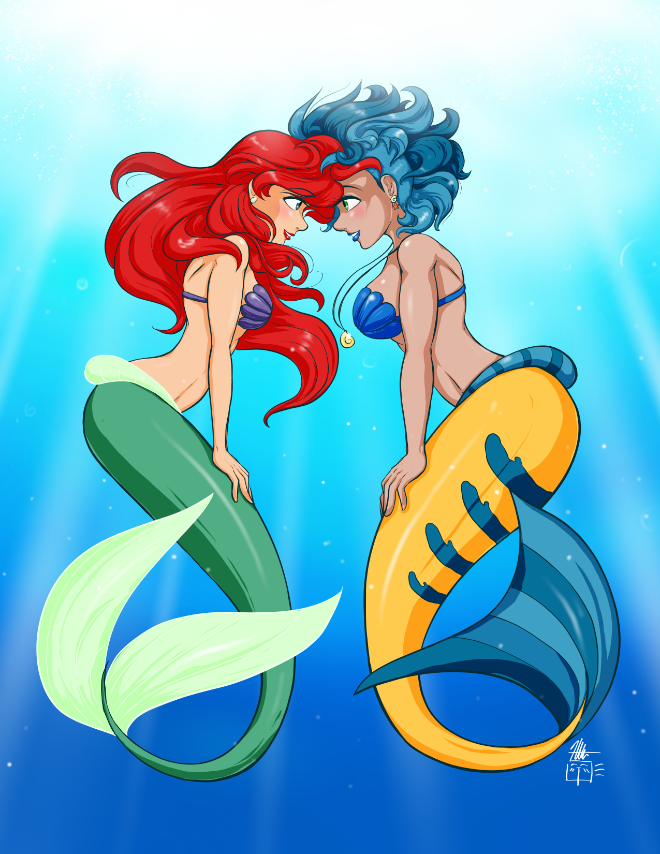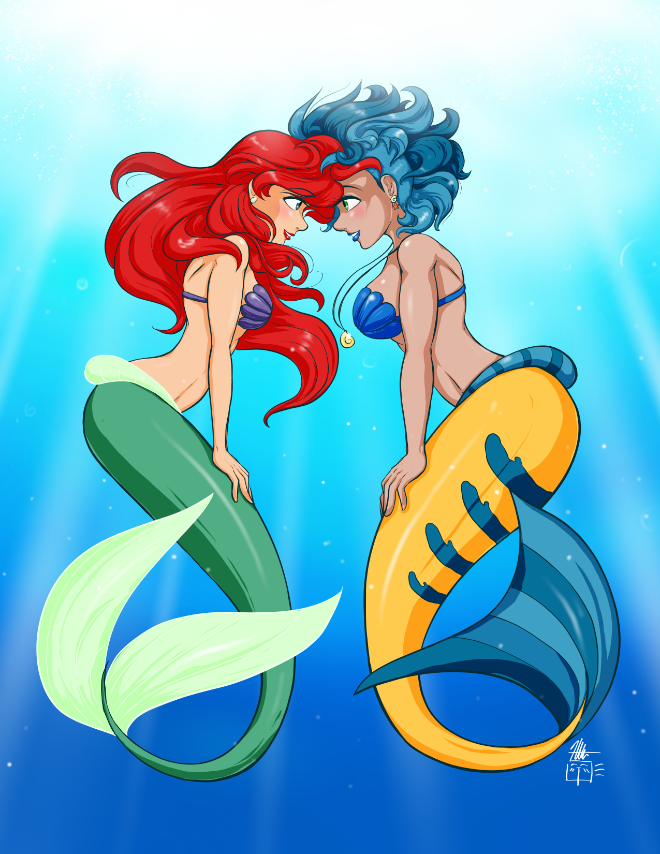 Watch
alternatively: Red vs. Blue: Make Love, not War
Artist was the fabulous
takeponsama
better known as Kittyhawk from the web comic: Sparkling Generation Valkyrie Yuuki
This image is based off of a picture from a coloring book of Ariel and regular Flounder, however I had Kitty hawk previously make Flounder for me, which can be seen here:
netsenshi.deviantart.com/art/F…
So, are they in love? Is this some evil Ursula scheme? Will there be more art of mermaid Flounder in the future? You tell me


THIS IS EVERYTHING I NEVER KNEW I NEEDED!!!!!
Reply

I know, right? Kittyhawk did a really great job on this commission! It's crazy that this wasn't already really a thing!
Reply

I love it! Fem Flounder looks curvier than Ariel...and they make a beautiful couple!
Reply

to quote Kittyhawk, she is T H I C C. My theory on why her arms are more buff is because Flounder had to use them to propel herself up until her mermaid-ification. Anyways, I would LOVE to have more pics of these ladies, or just Flounder in the future... just no idea when and from whom. lack of $$$$ for mer-fun
#SAD
Reply