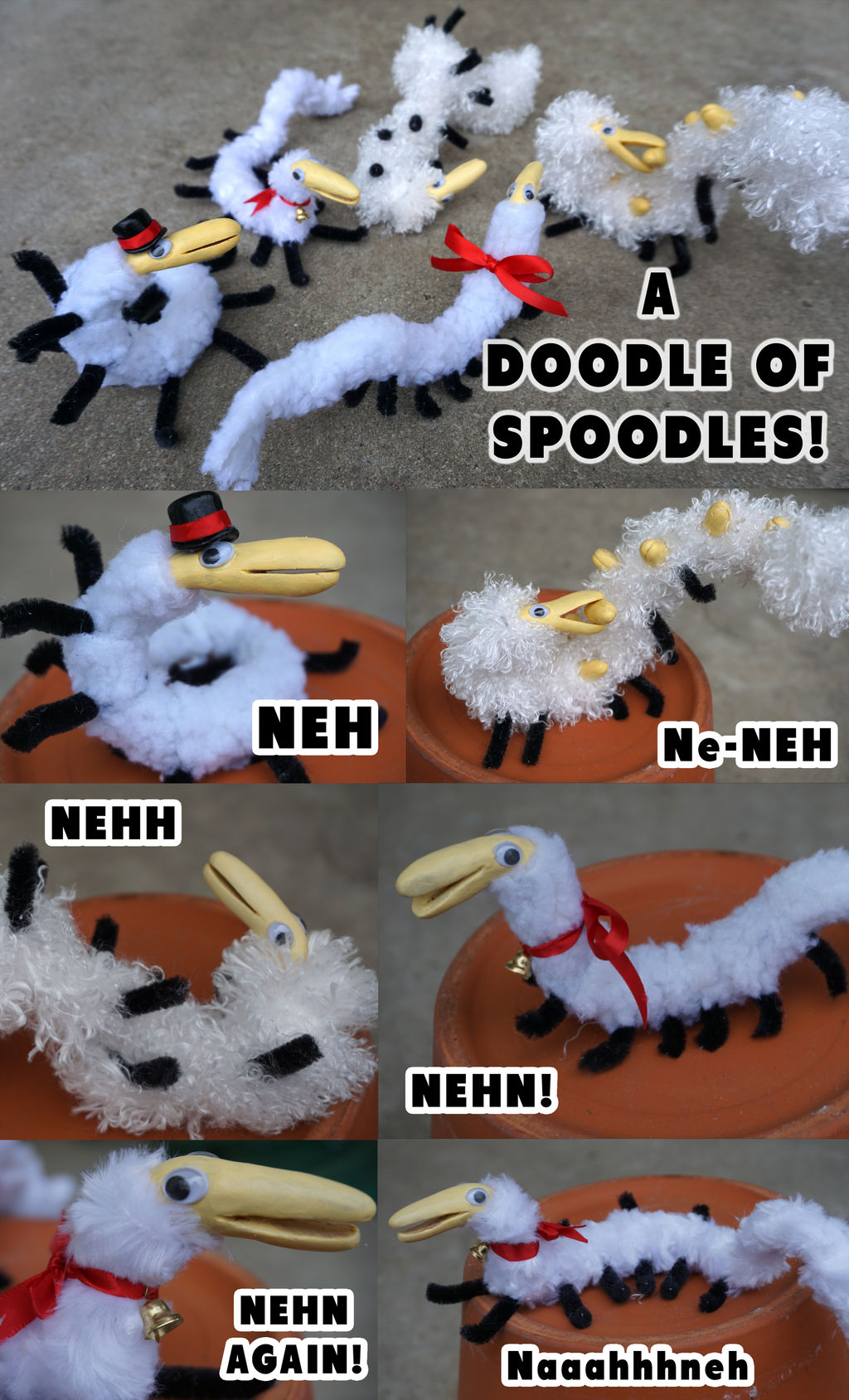 Watch
Spent like the entirety of a day just... making Spoodles last week. NEH.
What's a Spoodle?
Anyways, these were really fun to do. And pretty easy too. All you need is some wacky white fur, (I got 3 different kinds to see which would look better)
some aluminum foil, black pipe cleaners, googley eyes, and some super sculpey that you can paint with acrylic paints. (And lots of hot glue)
Essentially they are "art dolls" because of the mixed media, and they are even a bit posable! :]
I will make tutorials if people are interested. Or offer the ones I made as a Patreon tier if someone seriously wants a derpy Spoodle shipped to them. Lmao.
One has a fancy hat because the Helpers demanded it.
Anyways enjoy. x'D