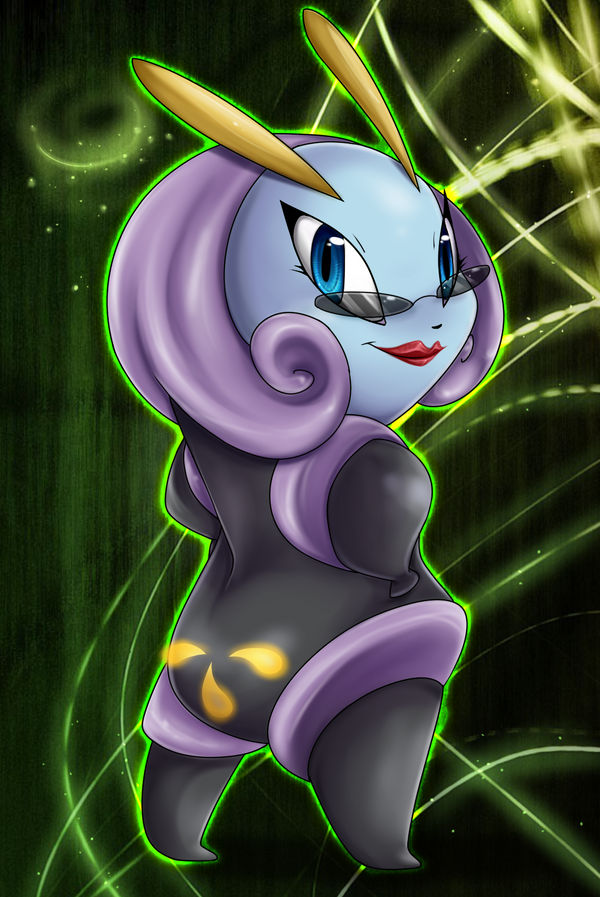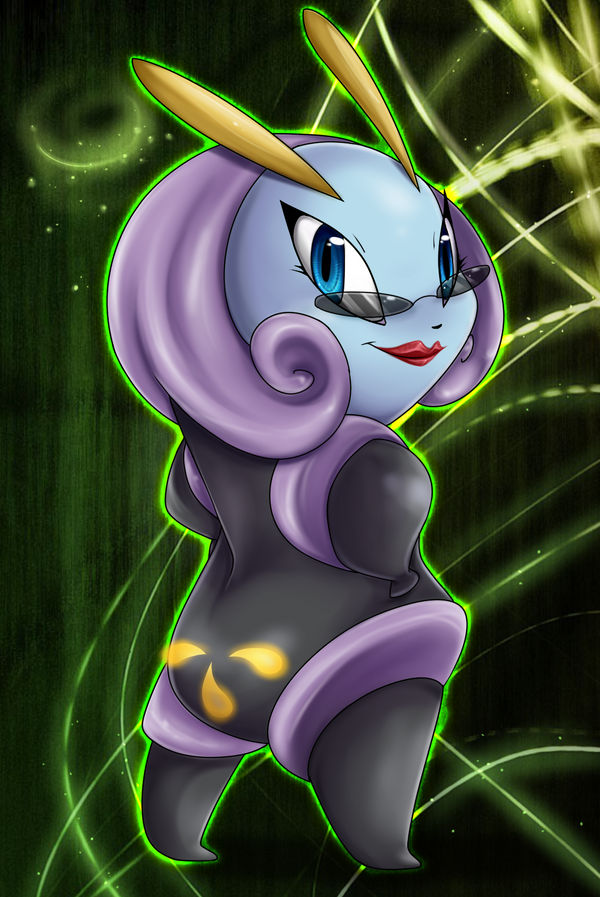 Watch
Nestly:
PFTTTTTT.
...
I have to say I never thought I would draw a sexified Illumise (Pokemon). HAH! XD
I drew this really derpy sketch my friend ~
Marriland
suggested I drew while at Regionals. Then I pimped that sketch out for no good reason other then it was so much fun. Haha. Look at those sexy hips and curves. Omelette
has
had some serious
swagger
. She's a Pokemon from ~
Marriland
's WEDlock series he does on Youtube. Unfortunately she died. 8( Oh well. The swagger lives on? Lol.
Enjoy those hips.
Wtf she looks like she's from the Matrix.

No wings? D8

Still looks cool, enjoying da hips. :V
Reply

So cute!

Reply

Reply

Omlette looks great!
Omlette had the most swagger of any Pokemon EVER!
I miss her...
Reply

OMG.

This is just... this is just so awesome!

Man, you really turned that little pen sketch into something really rad. Great job on this!

Reply

Lol, yeah, not really sure what I was thinking with this. It just kept getting more and more detailed... xD Fun though. Love those curves! And thanks!
Reply

She just looks so good! How do you constantly work such amazing drawing magic?! Haha.

(Though it is probably a bad time to point out that Illumise have some kinda transparenty little bug wings, huh? I just now remembered that

)
Reply

Years of practice? XD

WHUT they do?? HRM. I swear I looked at every reference I could find. Do you have a ref of these wings?

Oh and FYI, when I look up Illumise on Google I find images of Omelette in particular. THAT SAYS SOMETHING.
Reply

But to be honest I think she looks just fine without the wings, too. Kinda adds a certain sleekness.

Reply

Lolz, I am blind how did I miss that wow.

I have an idea on an easy, sleek way I could add them though.

Lol yes, well Illumise I don't think has ever been super popular, so you did it a favor. XD
Reply

It's all good, it happens to the best of us.

Thankfully I don't see them particularly tricky to add on this anyhow, if you even want to, that is.

Reply