Hi, I'm Michelle, and I'm 23. My nickname is Nessie, or Michie

I mostly post inspirational, or emotional photos. I love helping people and try to do so as much as I can

I was recently diagnosed with BPD, and I am recovering from Self Harm. I love all of you on here and I hope you like my page.
I am a Christian and I love Jesus. He is my savior.

I am founder of the group
Stop-the-Suffering
, a group for all those who have/ or are suffering from depression, self harm, ED's, bipolar, and any other mental illness.
My other accounts are:
Michies-Photographyy
- This is for all of my photography , feel free to check it out.
Lover-girl1991
- This is just for things I don't exactly want on this account. (1991 is NOT my birth year, just for the record)
Anyways, thanks for visiting my profile.

I have never smoked. Never have, never will.

My Tumblr :
beautifulscars13.tumblr.com/
My Twitter :
twitter.com/maytherebehope
My YouTube :
www.youtube.com/user/XxbrokenX…
Don't judge me.
TO WRITE LOVE ON HER ARMS























To Write Love on Her Arms is a non-profit movement dedicated to presenting hope and finding help for people struggling with depression, addiction, self-injury and suicide. Love Is The Movement. Rescue Is Possible. Stop The Bleeding.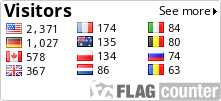 Stamps and things I like :




:thumb213628445:




:thumb281974172:




:thumb243427145::thumb210758789:


:thumb132521633:
:thumb166143771:




:thumb261189173::thumb176930678:

:thumb188491007:

:thumb108802803::thumb156540237:
:thumb259985598:

:thumb206729952:



:thumb179564267:




:thumb107549678:

:thumb122713733:










:thumb49399550:


Which Hogwarts house will you be sorted into?







Current Residence: Ontario, Canada
Favourite Movies
Thirteen, Freedom Writers, Coraline, Titanic, Speak, 2:37, Monsters Inc, Les Miserables, Due Date, The Hangover, a Cinderella Story, Marley&Me,
Favourite TV Shows
Degrassi
Favourite Bands / Musical Artists
Evanescence, Linkin Park are my ultimate favs
Favourite Books
Willow, By the Time You Read This I'll be Dead, Cut, Impulse, Wintergirls, Identical
Favourite Writers
Ellen Hopkins
Favourite Games
Truth or Dare, Scrabble, Monopoly, and Dominoes
Favourite Gaming Platform
Nintendo DS, Nintendo Wii
Other Interests
Cats! Photography, Writing, Reading, Hanging with friends