♥ ♡ ♥ ♡ ♥ ♡ ♥ ♡ ♥ ♡ ♥ ♡ ♥♥ ♡ ♥ ♡ ♥ ♡ ♥ ♡ ♥ 
An old classic intro to my art:
youtu.be/fz_KhWV6jbU
♥ ♡ ♥ ♡ ♥ ♡ ♥ ♡ ♥ ♡ ♥ ♡ ♥♥ ♡ ♥ ♡ ♥ ♡ ♥ ♡ ♥ 
I'm a free dark little monster bitch!

My Singing Secret/Lady Gaga section:
I first obsessed over her "Bad Romance" music video...
I currently still do go to my little corners of my car, my bedroom...kitchen...where ever I find that peace and sing my mother monster's songs on a daily basis or every couple days when I need a "lifting."
I believe Gaga is responsible in my life for me personally feeling secure with my life as this "demon child" like thing of Freddy's? IDK..I have many names under Freddy.
I certainly have her voice-its a "you have to be in front of me and caught me" phase to believe that I guess.
The intelligence to be a weird woman inside of a child's body.
I specialize in my own "unprofessional" fashion with Freddy clothing, Zim clothing, and my goth things that I purchase almost everywhere to create my own home-bound or public-bound outfits dedicated to my monster family.
I have to create my own rules in order for me to look "good."
Doesn't matter that this monster isn't in Hollywood/my dreams in this lifetime could change and/...or that like Gaga mentioned in one of her shows that there'd be this chick looking at her/some bitch on stage and be jealous because she's in costumes with a mic all the time...and I believe in her word of us being all famous.
We all have this one thing one or multiple things that make us famous, whether its an ability...or who YOU are.
My fav lines from her Bad Romance Song:
🔥🔥🔥🔥🔥🔥🔥🔥🔥🔥🔥🔥🔥🔥🔥🔥🔥🔥🔥🔥🔥🔥🔥🔥🔥🔥🔥🔥🔥🔥🔥🔥🔥🔥
Welcome to the page of that kid...that has that dysfunctional life of Freddy style ALL THE FUCKING TIME...that's pretty much what my art is based on is Freddy.
I can't exactly tell you why or how..I have before but never will again if I've ever came across you in your reality..now you'll be getting a visit from me in your nightmares eventually.
*A little secret.*
I've been drawing since I was in 6th grade I believe...it started with some dumbass kid who drew Freddy and then I just kept at it...myself until my results were endless.
ᕙ(⇀‸↼‶)ᕗ
NK Tube:
www.youtube.com/channel/UCo3sq…
I don't video blog very greatly at the moment and all that could change soon...its because of Freddy to this day to the cause of who and what "NK" is.
I was given the name when I was in high school briefly...to say the least.
Sneak peak at me creating Freddy and Zim stuff:
www.instagram.com/p/BdX49FkFla…
(My instagram is public...O.o)
I keep telling everyone that its not an obsession but they'll never understand...you'll never understand...NO ONE WILL. Heh..... (ಥ﹏ಥ)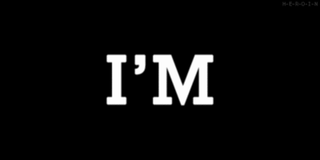 The best thing about this place is that I like to favorite art of MY FAVORITE characters because they're so wonderfully illustrated by all of you!
It doesn't all have to be Freddy that I favorite on...however I am pretty sure by now I've favorited every FUCKING BITCH piece of artwork ever done of Freddy on here AHAHAH!
﴾͡๏̯͡๏﴿ O'RLY?
Visitors do yourself a favor and GET THE FUCK OFF my page...¯\(°_o)/¯
This is the heart of where Nessa Krueger works will be displayed of ANY kind as far as I know.
I like to talk and then I don't. Please do talk about Freddy...that'll get Nessa fired up for sure.
ლ(´ڡ`ლ)
Special NK Slideshow:
www.youtube.com/watch?v=8RIDZE…
💓 A truce to my sisters waningmoon7 & Irkenzim123 (MK), they are the ones that brung us together...our monster families. 💓
I design my own NK comics with my sister MK, of myself, my Freddy, Invader Zim and with other film/movie/cartoon/video/ etc characters.
My most used fonts:
Nightmare/Freddy Style
and
INVADER
❤❤❤❤❤❤❤❤❤❤❤❤❤❤❤❤❤❤❤❤❤❤❤❤❤❤❤❤❤❤❤❤❤❤❤❤❤❤❤❤❤
This is my baby/dog: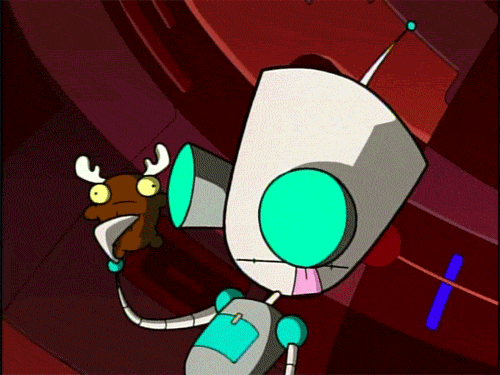 I suck at creating new characters...because all I ever have strength or passion for is Freddy or Zim to be crammed into some idea I come up with on any random day.
A special memory:🔥
My sister always told me I was good at drawing my man Freddy and she is good at drawing her Zimmy...without you three MK or Amanda or Freddy..Nessa is nothing.
And Amanda is good at drawing her Creeper and to her that I draw him so realistically.
❤️
irkenzim123
My Art Experience BiO:
I'm not a so to speak *artist* but one under anything I love the most...
My art could change, I just take what ever form I can use to make something dark or turn it into my own...I'm GREAT at manipulating shit to my liking... -_-
My Forms Of Art Experience:
-Em I draw in IrKeN style (Invader Zim)
-I draw PoRtraiTs quite successfully
-I ExPeRieNcE with forms of art
-I do PhOtOgRaPhY
-I wRiTe
-I KiLl (With my BlAdEs on my spare time) heh. (That's scary to know that huh?)
I do not take drawing requests unless I decide if and when to do it.
I have Tim Burton eyes: ༼ʘ̚ل͜ʘ̚༽
I use the forms of character by Johnen Vasquez to make my Nessa Krueger character sometimes...and then it'll get switched to being realistic.
I lIkE tO tYpE lIkE dIs
NK will stare at ChU like DiS:
(◣_◢)
OR
⚆ _ ⚆
NK feElS LiKe DiS:
ლ(ಠ益ಠლ)
(°ロ°)☝ -----> FREDDY ART ALERT! I SEE FREDDY ART!!! AGGHHHHH!!!!!!!!
NK ArT LiKeS:
I fucking love notebook paper, printer paper, sketch paper...(LESS LIKELY TO USE THOSE) anything of apps and games that let me deteriorate and break down shit to my own liking.
I create with barely any cost is the way I like to CrEaTe-ATE.
My NK name is pronounced: "N-KAY"-Short came from Freddy-
(Nessa the K)...
I prefer to be addressed as NK despite my real name...AKA Vanessa.
I appear human. I'm not.
On NK's Elm Street...the mind of an insane Irken, the brains Freddy gave his NK, and the destruction of bloody guts my horror sister punctured me.
NK STATEMENT:
Every town has an Elm Street and I will find a Elm Street in your town...I will be coming for you...so you BETTER be there.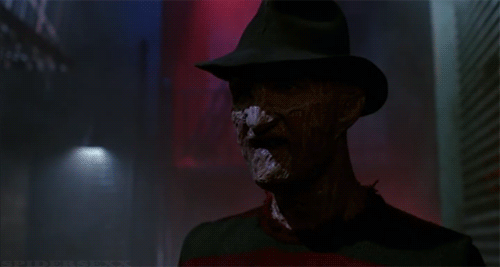 :thumb88568635: