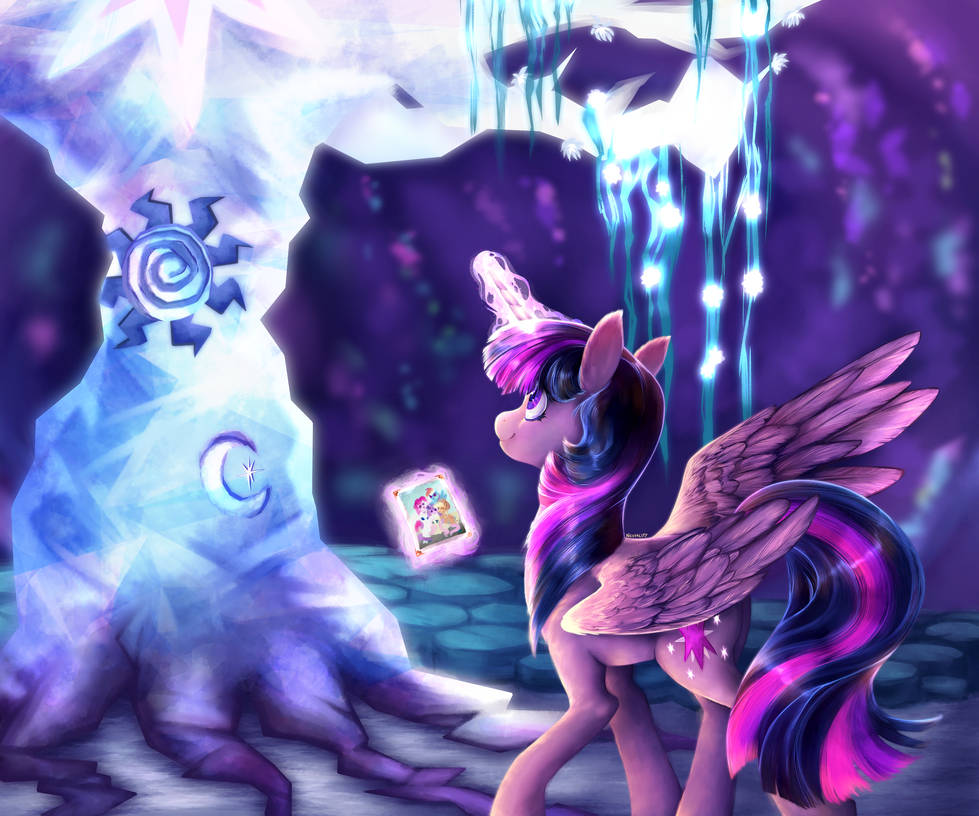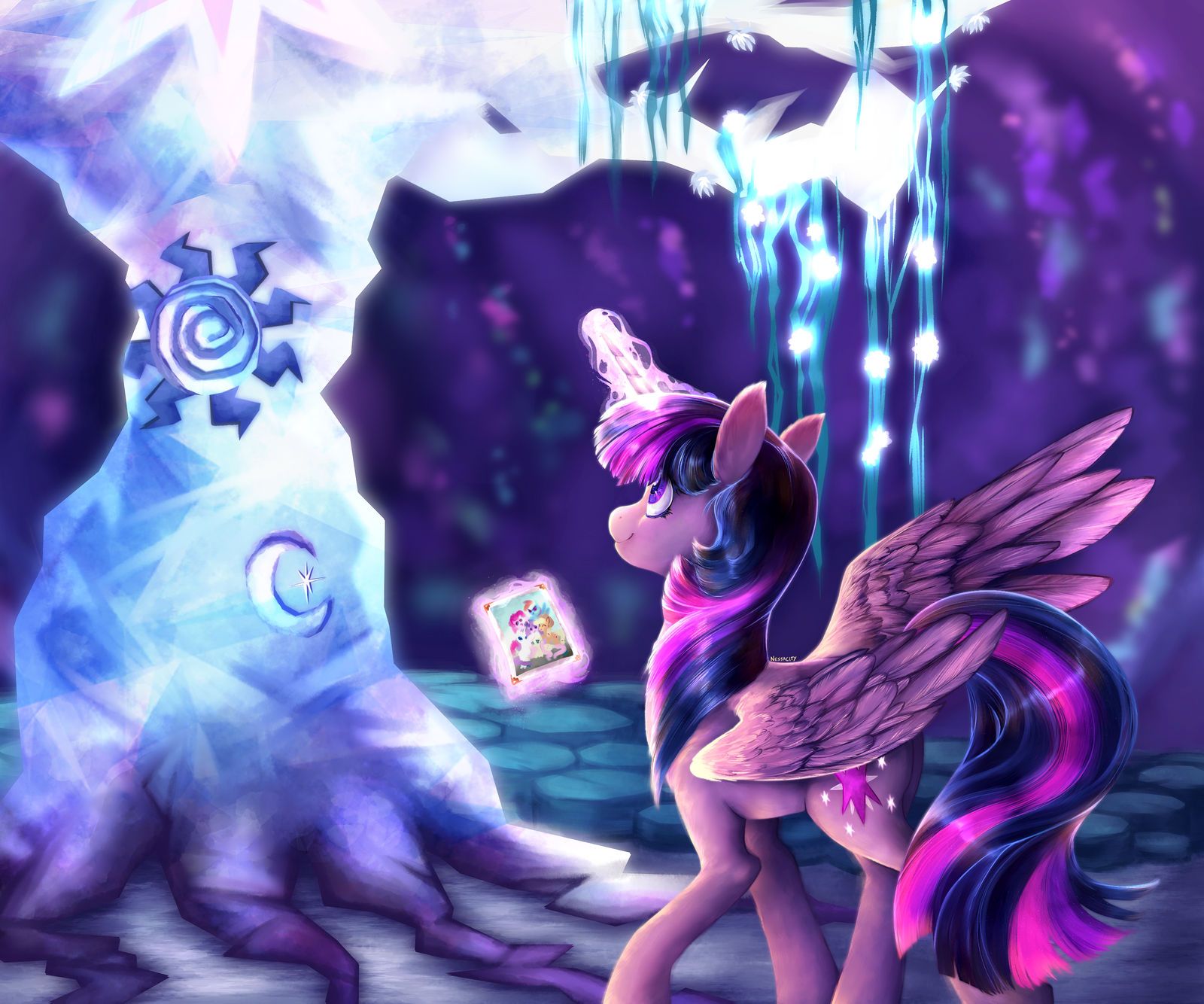 Watch
Haven't we?
Drawn to [
www.youtube.com/watch?v=H1K3OJ…
She's been walking since 2013, and I thought it was time to bring her home. With this piece I tried to outdo anything I've done before, and I can only hope I succeeded.
First it was just Twilight and the open sky. Then it felt lonely and barren, so I gave her a photo to hold. Then she needed something to walk on, some solid ground. Oh, and where did the tree come from? Long story short, it was a case of just adding onto things until it felt right.
It's been a long few years following along, and we're gonna do it one more time with season 9. I can't express just how much these colorful cartoon horses mean to me, but this is a shot in the dark to at least -try-. Dear Princess Twilight, thank you for showing us how to be the best person we can be.
2013 Version:
www.deviantart.com/nessacity/a…
2014 Version:
www.deviantart.com/nessacity/a…
2018 Version: You are here

Now this does put a smile on my face. I'm glad to see other people love Twilight as much as I do. I discovered my little pony at a time in my life when i had been let down by friend after friend after friend and i had decided that only my family mattered to me and no one else was worth it. then Twilight came and taught me the magic of friendship and i met the best friend ever. Thank you Princess Twilight Sparkle the Lavender Unicorn, You changed my heart.
Reply

Right! That was the sentiment I was trying to get across, and I'm glad it worked.

Glad you're doing better these days and that these little ponies have changed a few people for the better!
Reply

This is so lovely!

Reply

lovely work, it's nostalgic and beautiful. Also great sum up, here's hoping season 9 will deliver more of fantastic moments to cherish

Reply

Hey, thanks! I really appreciate the nice words! I was definitely going for nostalgic, so that's great to hear.

Cheers!
Reply

This looks totally amazing! Compared to the versions from previews years the step up seems insane!
Reply

Hey, thanks! Four years, almost five, can make a real big difference. C:
Reply

Reply

Reply

This Deviation was featured in the following Equestria Daily Post
www.equestriadaily.com/2018/10…
Thank you for providing pony material for all of us to enjoy

(This bot is unofficial, it is NOT affiliated with Equestria Daily. If you do not wish to get these notifications anymore, please just block this account.)
Reply

I must say, Twilight looks really really good on this one.
Reply

holy heck, this is amazing
Reply