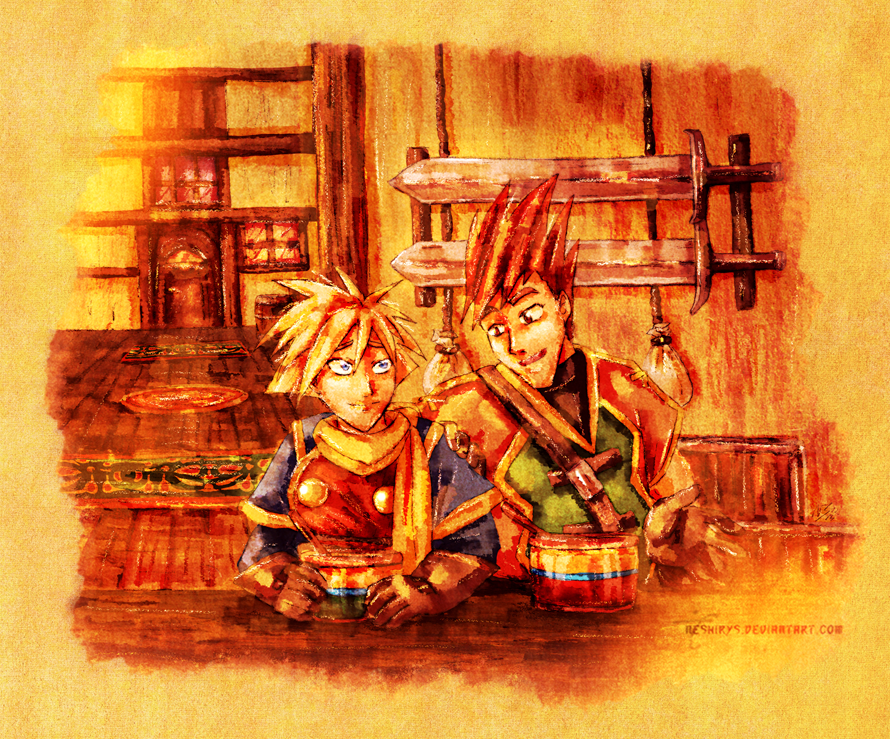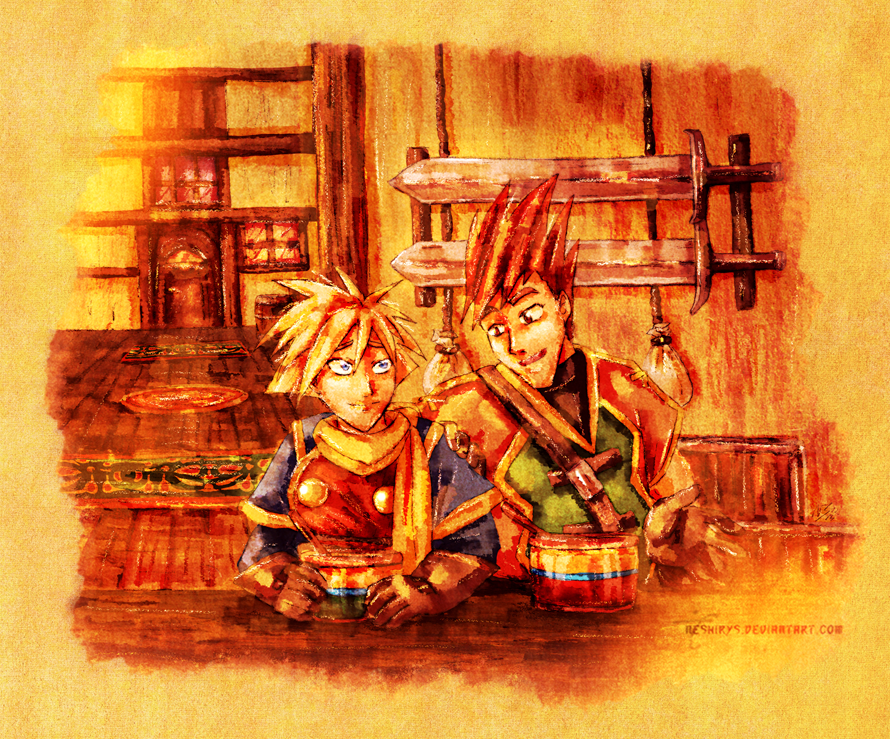 Watch
Everything will be fine, we'll save her! Now, we must get enough rest to tackle tomorrow!
Garet and Isaac got to Vault and all tired they decided to stay at the Inn. Isaac and Jenna were inseparable friends and he is upset that he was not strong enough to save her from kidnapping. Garet tries to comfort his best friend and raise Isaac's spirit.
Illustration for "The Inn" by
SkyberrySymphony
->

If you want to share my artwork on tumblr, please
REBLOG HERE
->
neshirys.tumblr.com/post/10830…
More info about
Golden Sun Legends
->
neshirys.tumblr.com/post/97757…
Golden Sun fans, we need you!
Isaac, Garet (c) Camelot & Nintendo
Art (c) Neshirys
___

My Tumblr
->
[link]

Commissions
->
[link]
More of my stuff on dA:

I thought this was Mathew and the other kid from dark dawn.
Reply

Nope :3 Isaac is.. you'll see who if you finally start playing the game x3
Reply

Nice! I like how Garet's bowl is JUST a little bit bigger... cause he would eat more!
Reply
Reply

Great job on their expressions!
Reply

Thanks!

*but to be honest it was quite troublesome job to not make these two look like a couple XD*
Reply

Reply