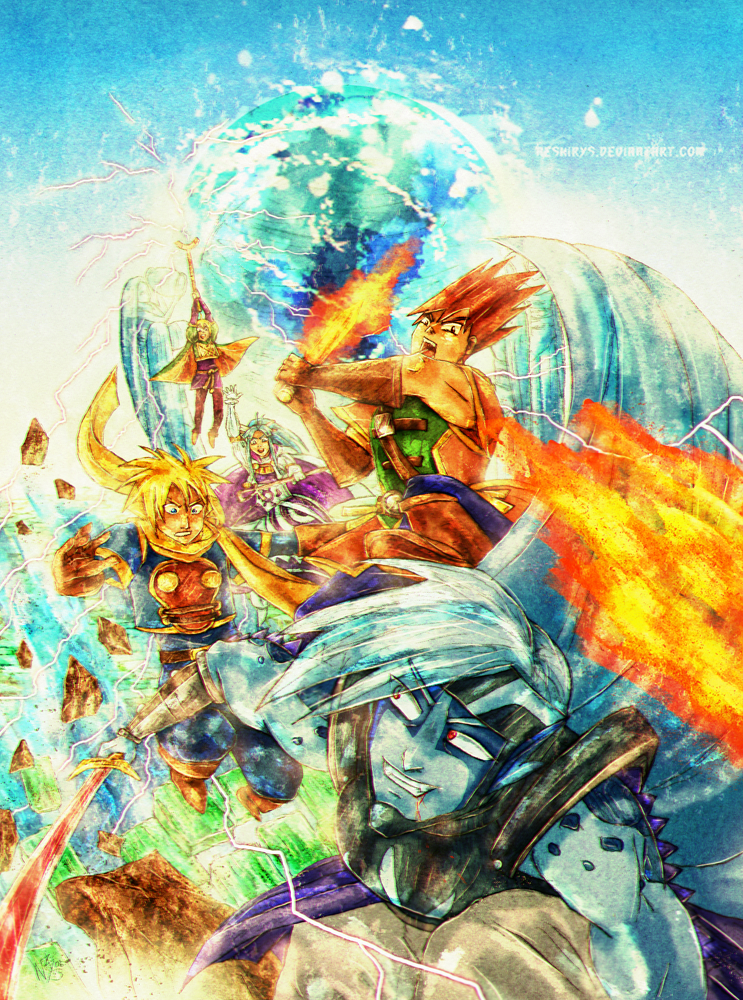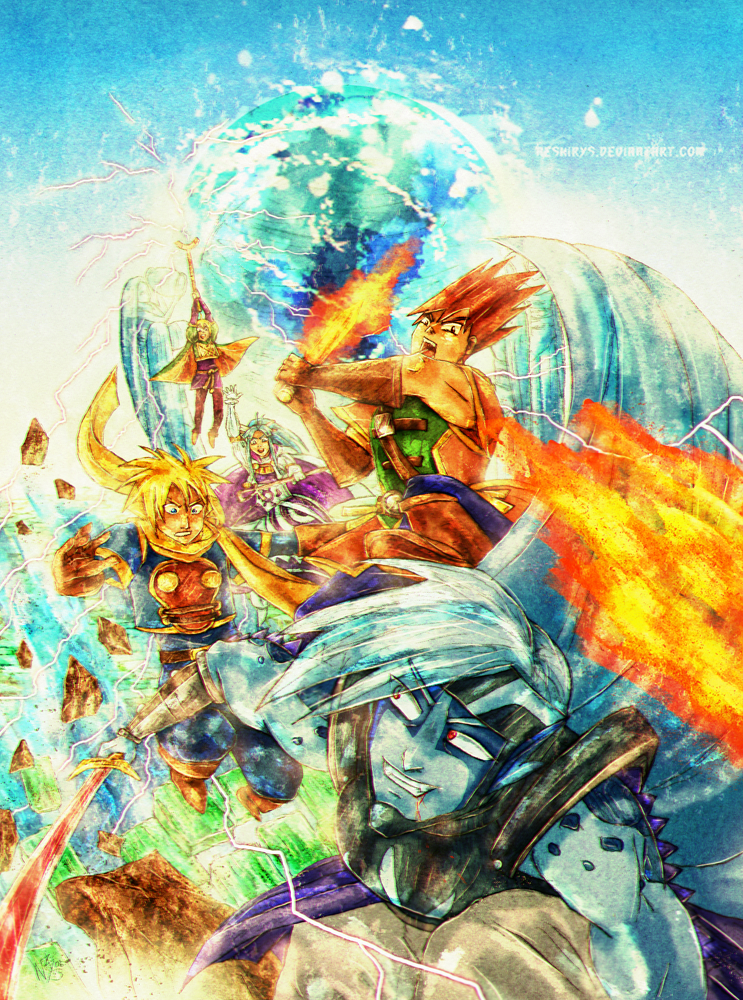 Watch
[What's this!? The light of Mercury...It's weakening my Psynergy! I must finish this quickly...]
Come on, fools!!
Haha, Golden Sun fans remember these words, right? Saturos was sooo confident but we showed him that it's not good to underestimate young and brave Adepts!
(well..or maybe that it's good to "save" before the battle XD)
Illustration for "Northern Wild!" by
SkyberrySymphony
->
Listen to this track, join the battle and support our heroes!!
Leave an encouraging comment there! ; )
____

If you want to share my artwork on tumblr, please
REBLOG HERE
->
[link]
Isaac, Garet, Ivan, Mia, Saturos (c) Camelot & Nintendo
Art (c) Neshirys
___

My Tumblr
->
[link]
( you can find more Golden Sun Legends illustrations here! )

Commissions
->
[link]
More of my stuff on dA: