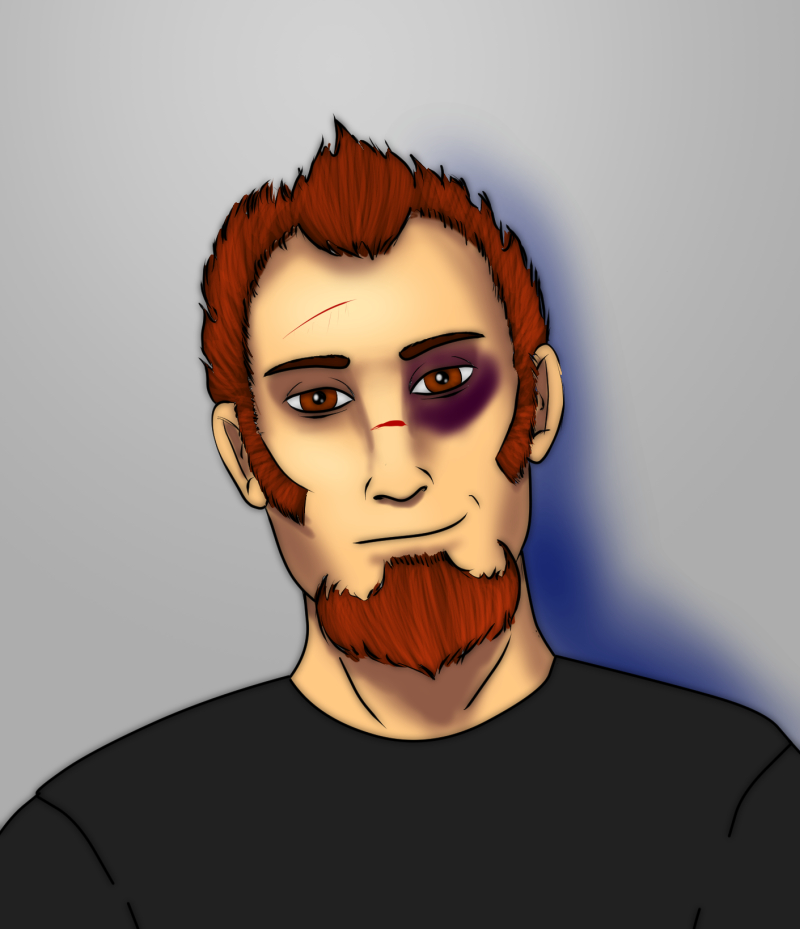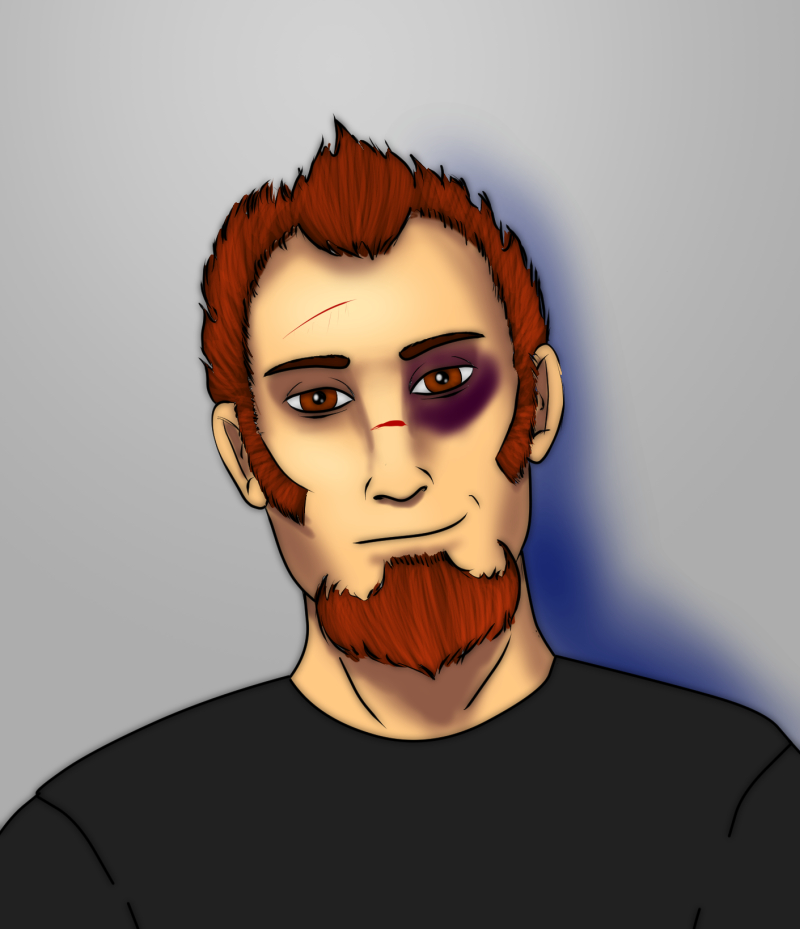 Watch
As I have done the last two years, I am taking part in the 30 Days of Characters challenge this year. This is the eleventh entry for this year.


Hector Kirby is a local tattoo artist and overall bro-guy.
He's the guy who ends up wearing the fishbowl at a party and possibly taking a dump on the lawn. He's also the guy who helps you move everything you own for the price of a six-pack of cold beer (and he appreciates some pizza, but that's not necessary),
He's also known for throwing beatings to people that might just need it. What you see here is his mug shot from one such occasion.
Rumor has it that he is some kind of ex-special forces type...