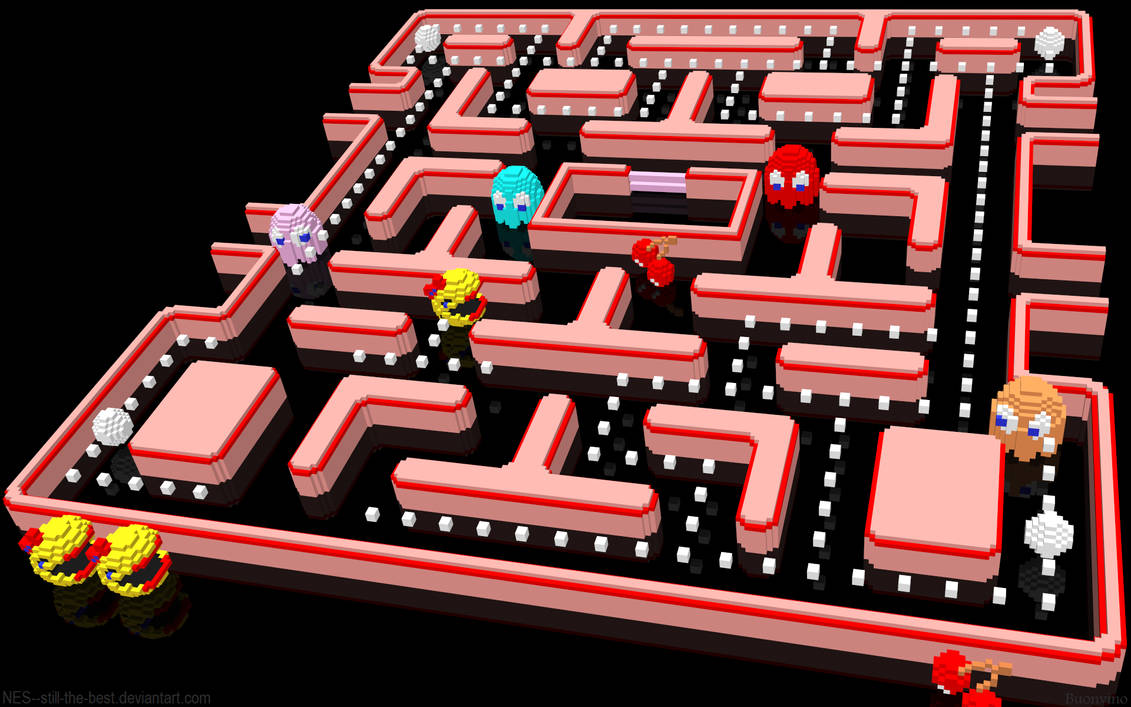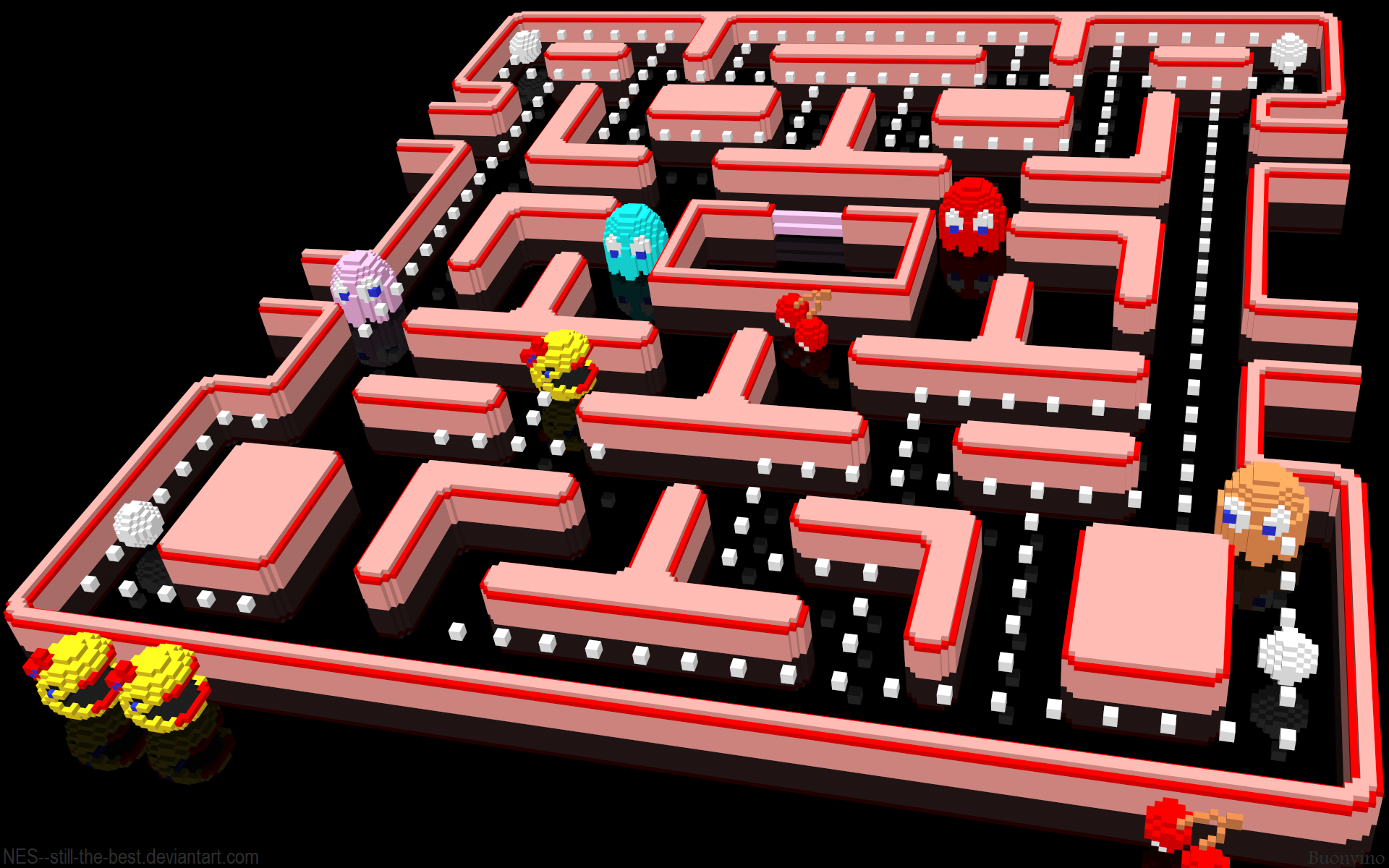 Watch
Since today marks Pac-Man's 30th anniversary, I thought it would be a suitable day to finally submit this 3D Ms Pac Man render that I finished a while back. I originally shied away from the idea of making this at all, since there are already plenty of 3D versions of the Pac Man games that've been made throughout the years. I modeled this voxel render up anyway, for whatever reason, and ended up liking the way it turned out.

I've always preferred Ms. Pac-Man to Pac-Man, as the majority of people seem to. I think this is my first 3-D render that isn't native to the 8-bit NES version of any game; this is modeled completely accurate to Level 1 of the Namco / Midway Arcade version of the game, instead of any of the inferior home console versions (the Tengen Nintendo game was close, & easily the best 8bit home console verison).

I have several alternate color versions of this render that I'll be putting in my scraps section. If anyone wants a version with a color scheme featuring their favorite colors, just let me know, and I can try making you a custom wallpaper. If you want purple and green ghosts, completely different colored walls, pellets, and/or borders, etc.