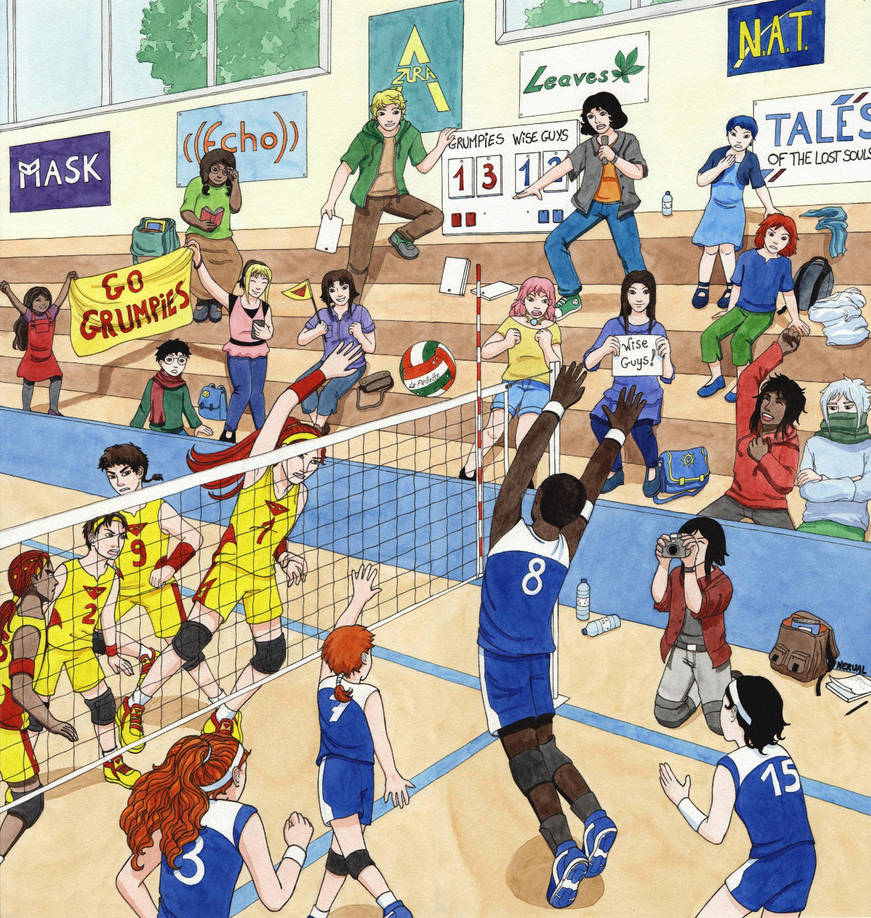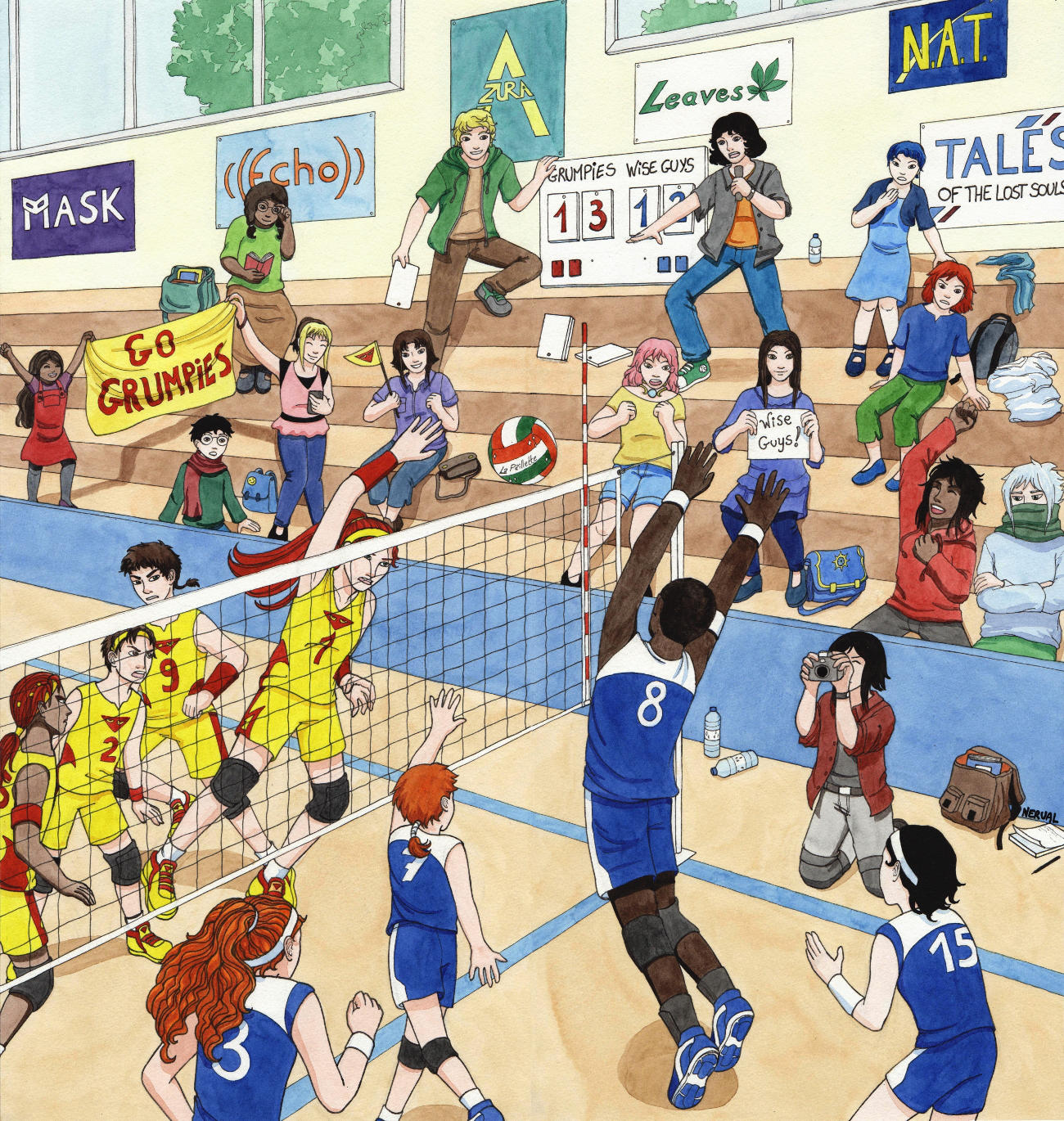 Watch
Finally!
It took me hours and houuuuurs *____*. I did this one for a duel against

on Allfanarts forum. The idea was: team sport with characters from

work in progress here
Characters are from the webcomics:
Leaves by

Azura by

Wonderers by

Contes by

Echo by

Songes by

Mask by

Une journée by

N.A.T. by

The match is nearly over, Grumpies and Wise Guys are playing the decisive fifth set!! °O°
Which team will win?