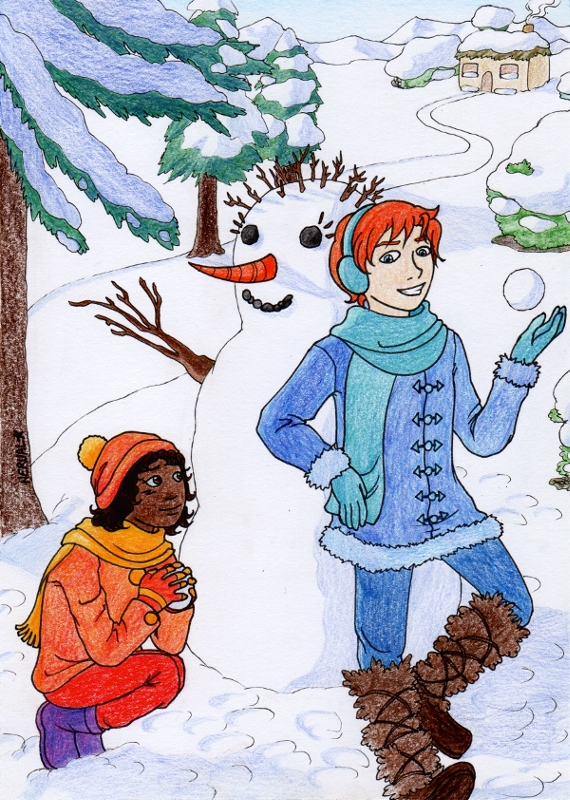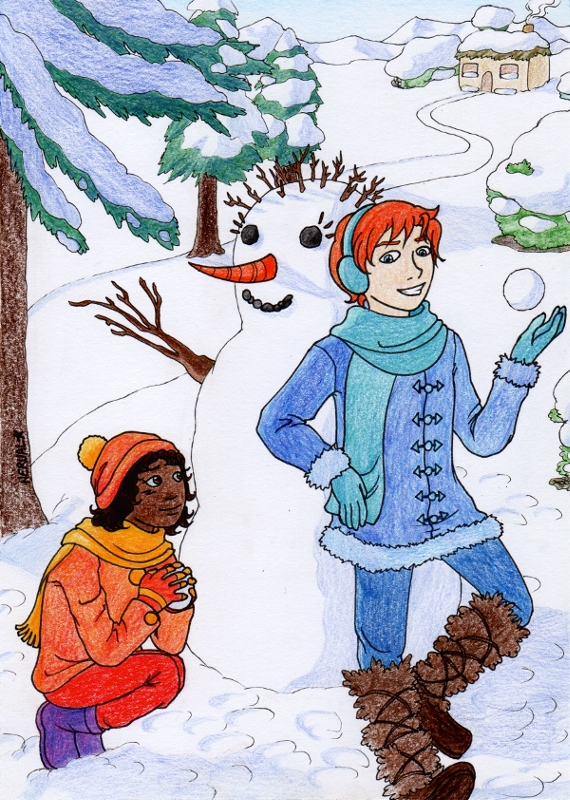 Watch
Crossover!
Goupil (the red head boy) is

's character, from
Little Gods
!
Fradeïla is from my webcomic
N.A.T.
!

Mischief galore here

Hahahha! Well drawn my friend!
Reply

Snowman's hair with the little twigs! Haha. Those two look like they're dressed warmly for a snowball fight (I love crossovers.)
Reply

ils sont trop cool !! (est-ce que c'est un morceau d'une scène plus grande avec ma commande ? *___* parce que ça serait trop cool qu'on puisse coller les deux dessins.)
Reply

woah c'est une idée géniale, en plus y'a carrément moyen ! je pensais faire ton dessin à l'aquarelle, parce que là les crayons de couleur m'ont pris trop de temps. mais je pense qu'une différence de technique ne serait pas gênante ?
Reply

That's very cute! I like it a lot. <3
Reply