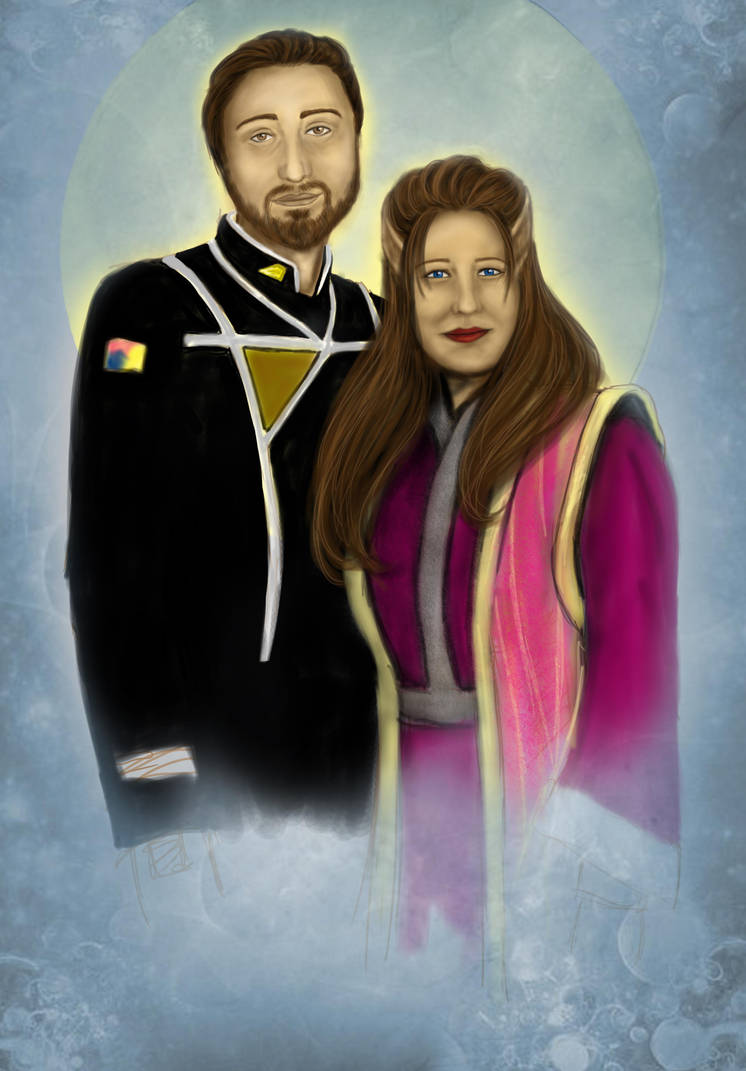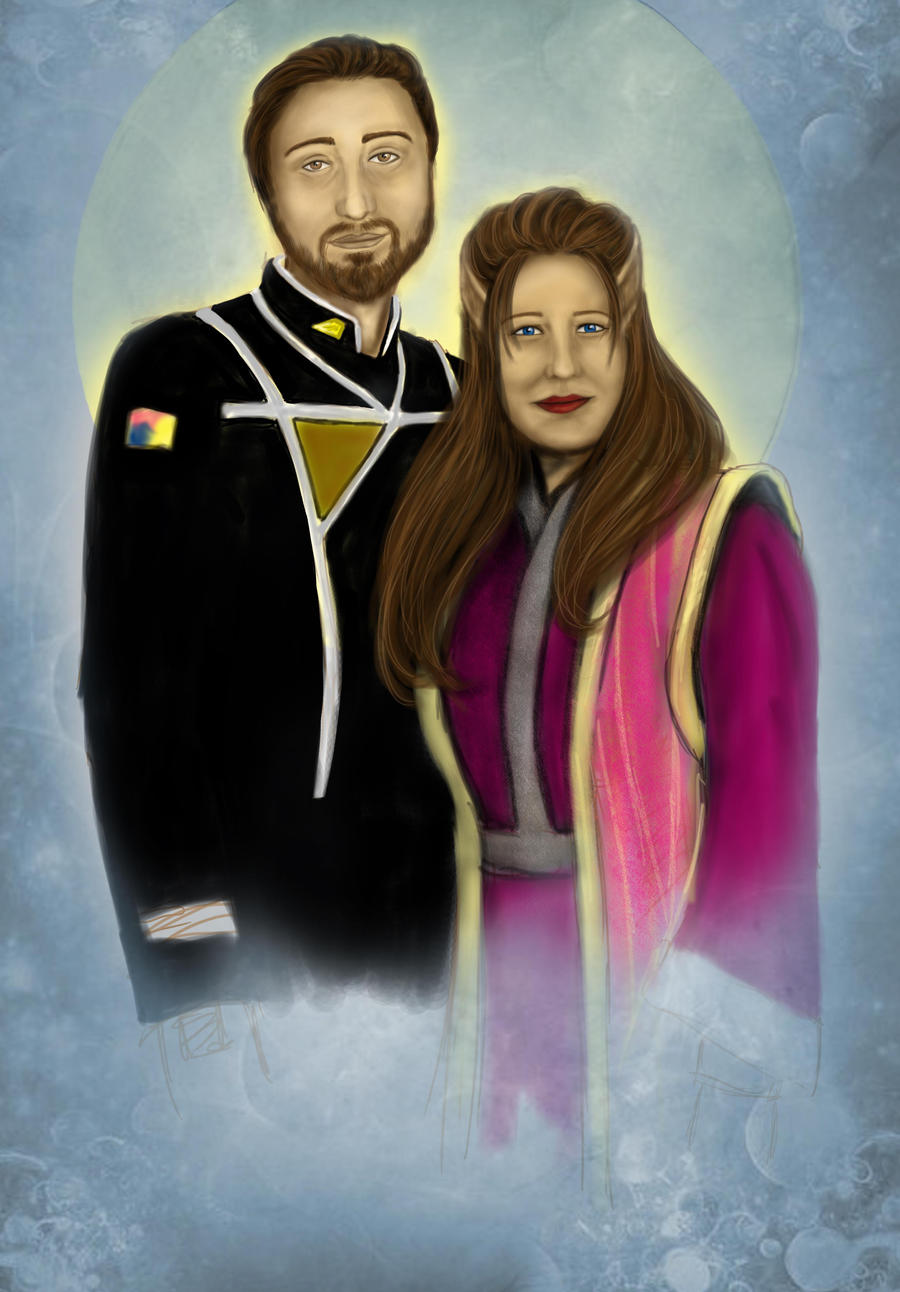 Watch
A Christmas gift to Carola and me, made by the awesomely talented and generous

. Uploaded to my gallery instead of hers with permission.
The two of us Babylon 5 style. This series had the best interspecies romance in SciFi until Mass Effect came along. Mass Effect got it beat for due to the immersion factor from playing it yourself, but plotinvolvementwise B5 is still superiour IMO.

You like B5 too, that great because i like it too. I just finish watching it last month , and it was the best
Reply

Reply

You're missing something! Babylon5 isn't really SciFi as the term is commonly used. It's more a political thriller, that happens to take place in the future.
And thx. I must be the only man in the world for whom critizing females turned out to have been a good idea

.
Reply

Oh, this is very nice

Reply

Cool!

Reply

Reply