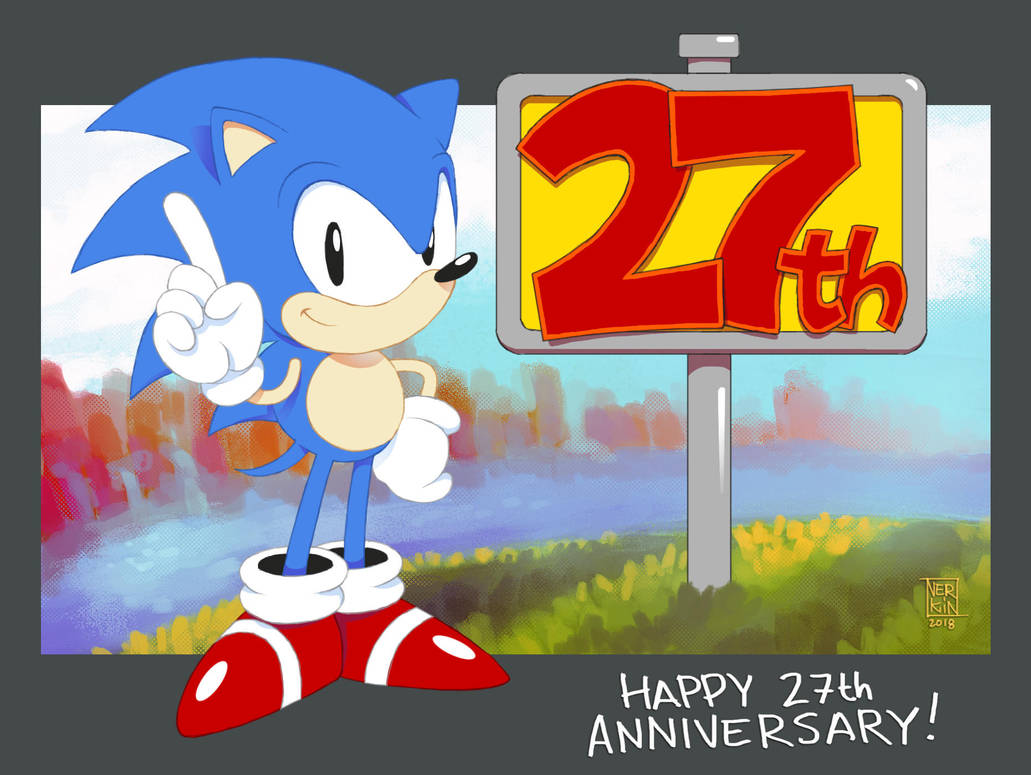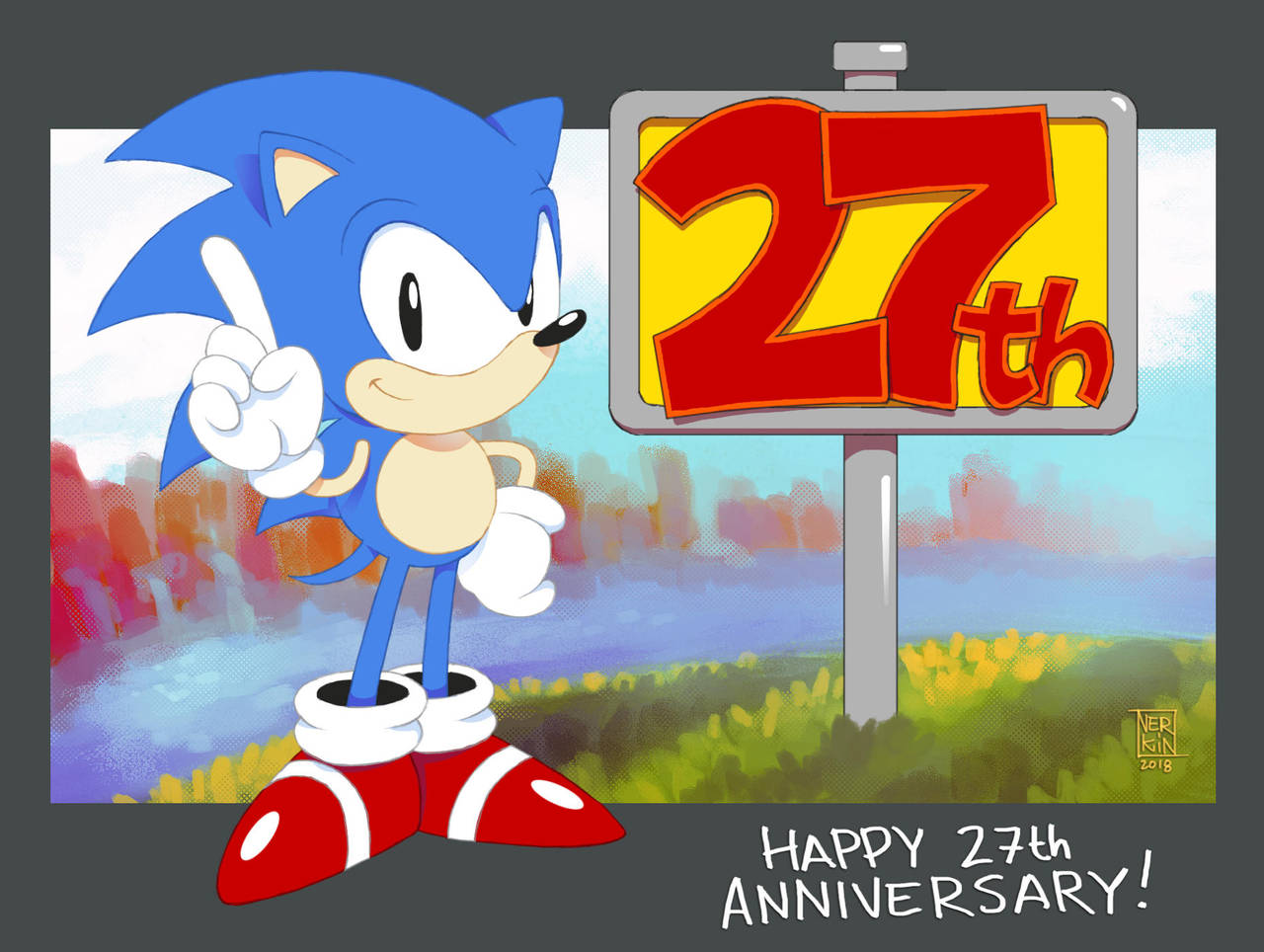 Watch

Ah, nose porque tiene ese feel de Sonic Channel (ni siquiera es sketchy jaja) pero esta hermoso, como siempre parece material promocional oficial!
Muh Guapo!

Reply

Y que sean muchos más, a pesar de la propia SEGA XD
Reply

Reply

And he keeps running.

Reply

No deja de sorprenderme como capturas con exactitud el estilo de Ohshima.
Reply

Wow! What a truly incredible drawing of Classic Sonic with the sign next to him to celebrate his 27th birthday! Wow, 27 years! Time sure does fly by!
Excellent work on the actual drawing of him with the pose and expression and also the background! I love the canvas painting effect
Reply

So fantastic!!

Reply