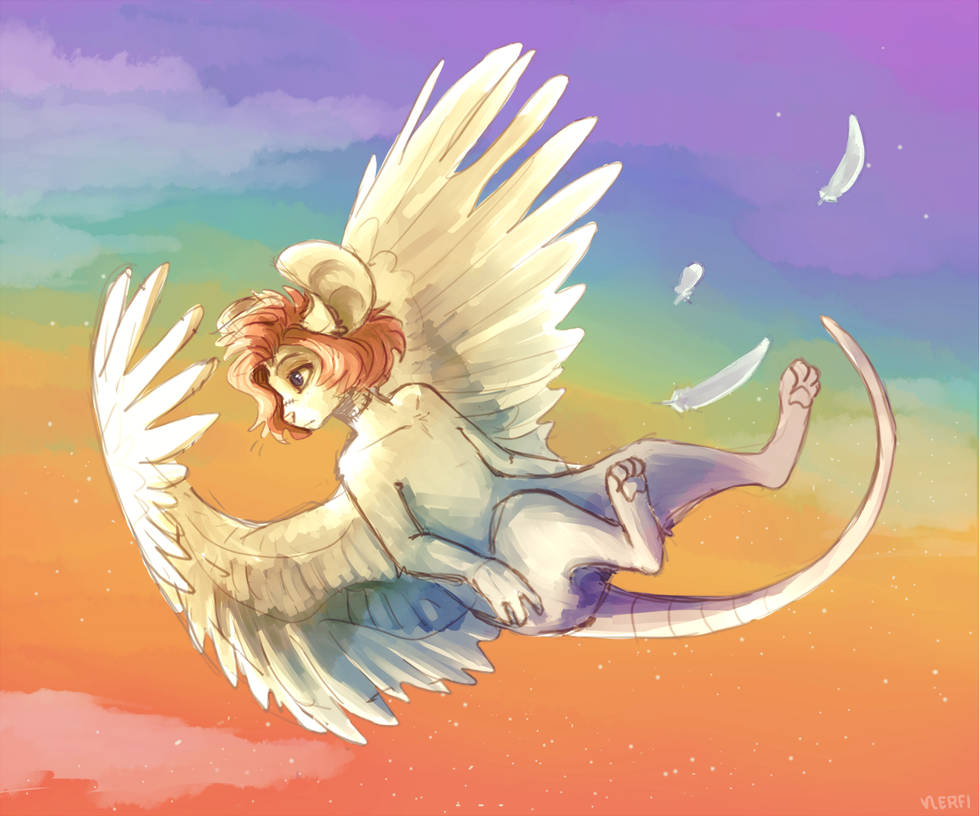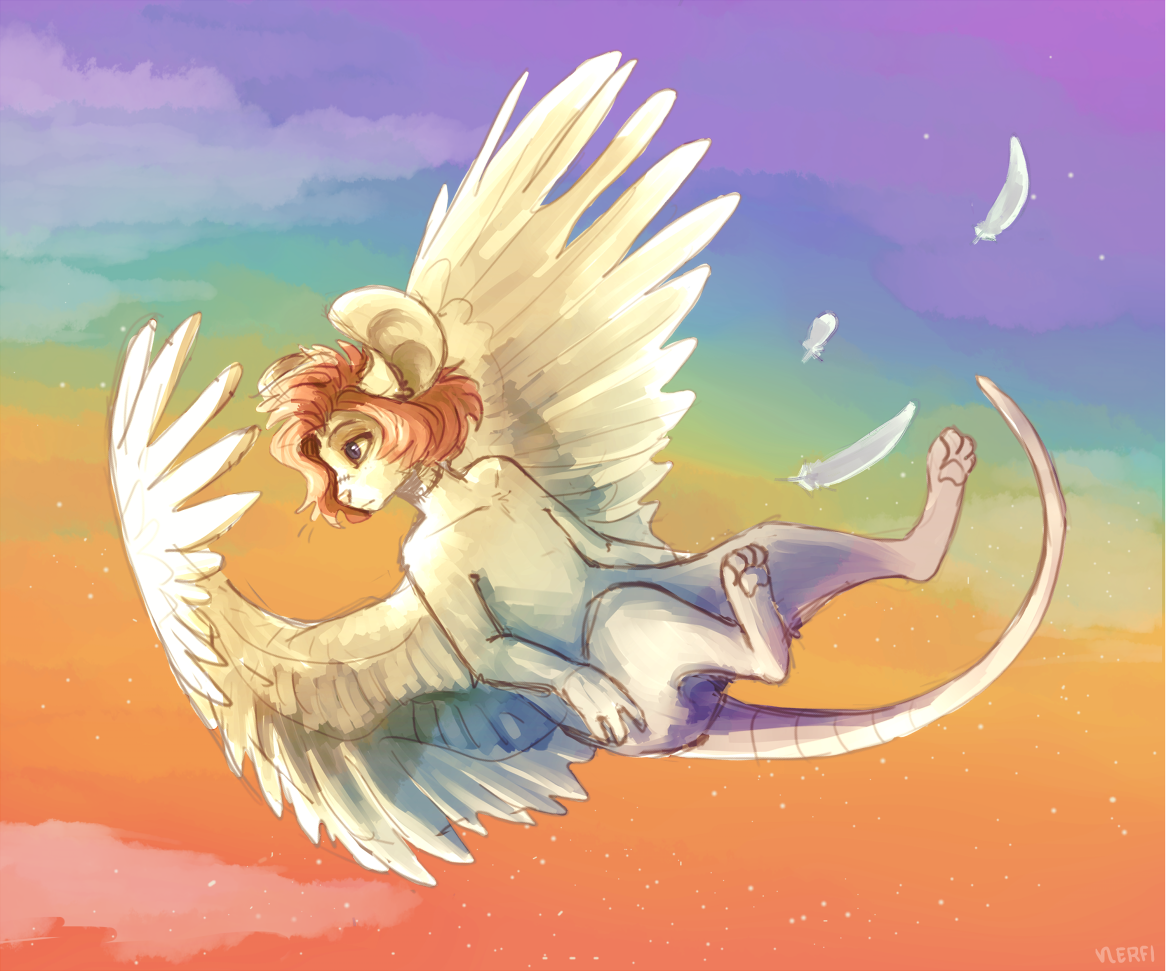 Watch
alright, i must say. i'm terrible at critique. although i will try my best!

i have given you full stars for everything, because i believe this is a very beautiful piece of work. i adore the colours, and the shading technique you have used. the line art is also very pretty! i haven't seen anything else like this, so it is very original in my opinion. the anatomy is absolutely amazing, i also love that beautiful floating pose. it looks very calm and relaxed. the rainbow sky is just amazing, i don't think many can pull off such bright colours, and so many of them like in this piece.

hmm.. i'd say the line art on the face and wings is a lot cleaner than on the lower body, so the only thing i'd say, is make the line art clean in every part of the drawing. but i really love how you used a thinner outline for the face and wings, which are further away, and a thicker one for areas that are closer.

i really hope this helps ^^
The Artist thought this was FAIR
28 out of 29 deviants thought this was fair.
First off, let me begin by saying that I love this image. The sky and character are both very beautiful and correspond nicely. Shading is exceptional, and it seems you have a good understanding of light source. This painting gives me a soft, spirited feeling. Before I continue, I'd like you to congratulate you on being featured with this piece on Transformice!
My criticism would be that the mouse's form doesn't much say "falling", even if that's clearly what it's doing. Because of gravity, and wind, it's most likely that the arms wouldn't be able to press against the sides so easily and would probably float upwards, like the wings and legs. The hair would also be flowing up, like her limbs. This may make the pose more dynamic, as well.
To show more dimension and perspective, I would recommend feathers or clouds in the foreground to prevent flatness in the piece.
I would also be interested in seeing where her gaze is fixated! What exactly is giving off such radiance? If it's not important enough to add in the picture, I'd suggest maybe changing her expression/focal point, so that the audience's attention isn't drawn to something they can't see. However, vagueness is also acceptable! It provides a sense of mystery.
Regardless, I think it's a great piece of art no matter what you do or don't alter! Please don't take my criticism personally, and keep drawing beautiful things!
The Artist thought this was FAIR
17 out of 21 deviants thought this was fair.