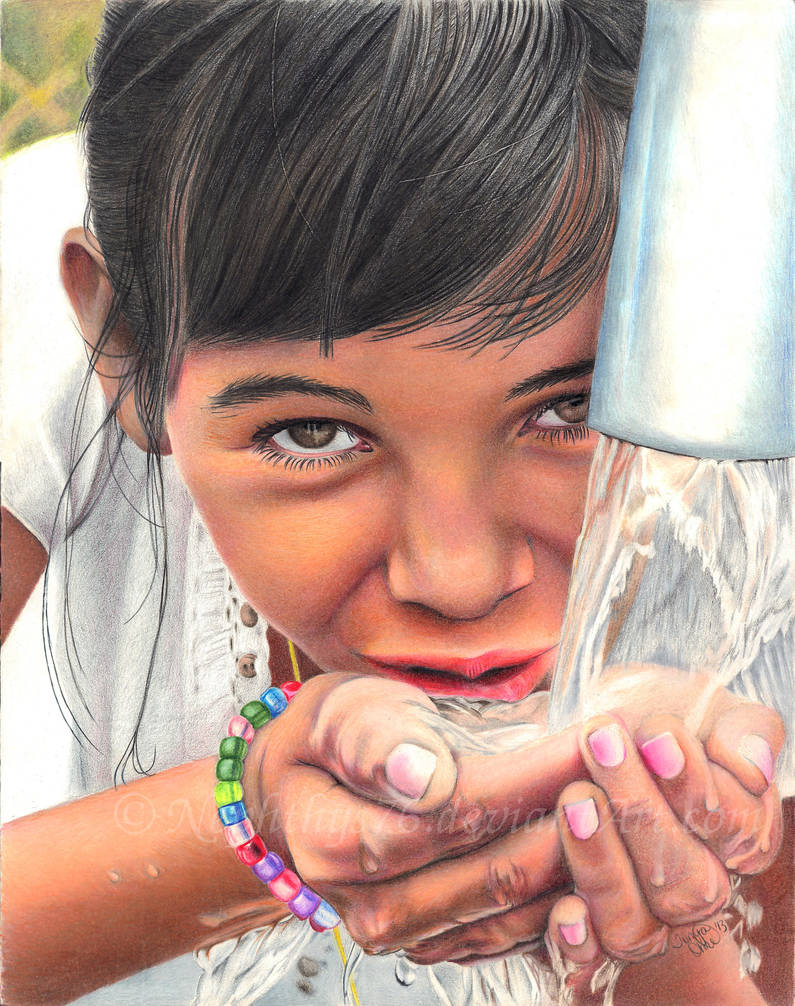 Watch
For this drawing, I decided to challenge myself with water. I feel like I did a fairly good job

I hope you all agree

I found this reference on Facebook, and it is a promo for the
"WTR: With This Ring" foundation
which is a religious charity that raises money to bring clean water to communities that don't have it. I'm not a religious person, but I really loved the picture.
Reference
This is the first time I've finished a drawing and ended up very happy with every part of the drawing. Usually there will be 1 or 2 portions of the drawing that I dislike because I rushed or somehow otherwise messed up.
With this drawing, I have achieved my goal to be "Featured" in some of the groups to which I submit.
Currently featured in:





Materials:
11x14 Strathmore Bristol Smooth
Prismacolor Premier Softcore colored pencils
Lyra Rembrandt Polycolor color
kneaded eraser