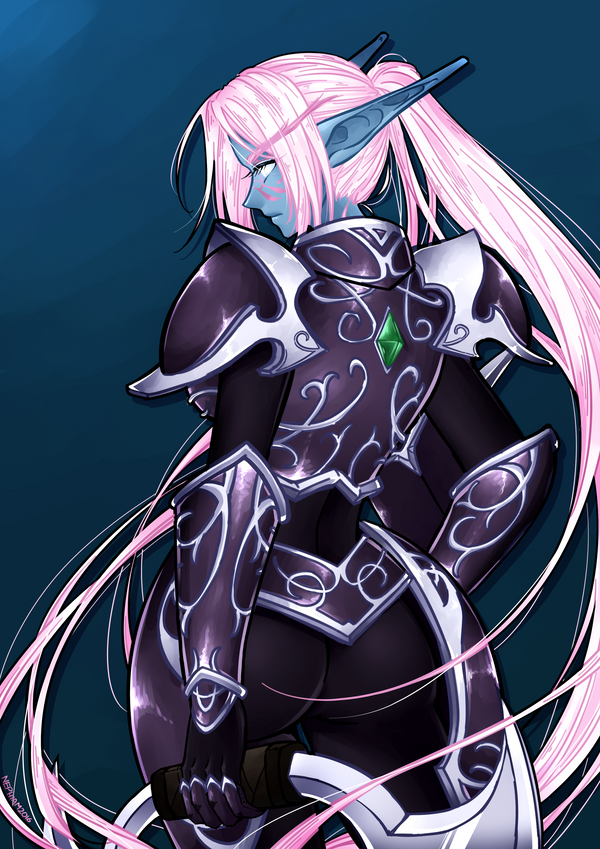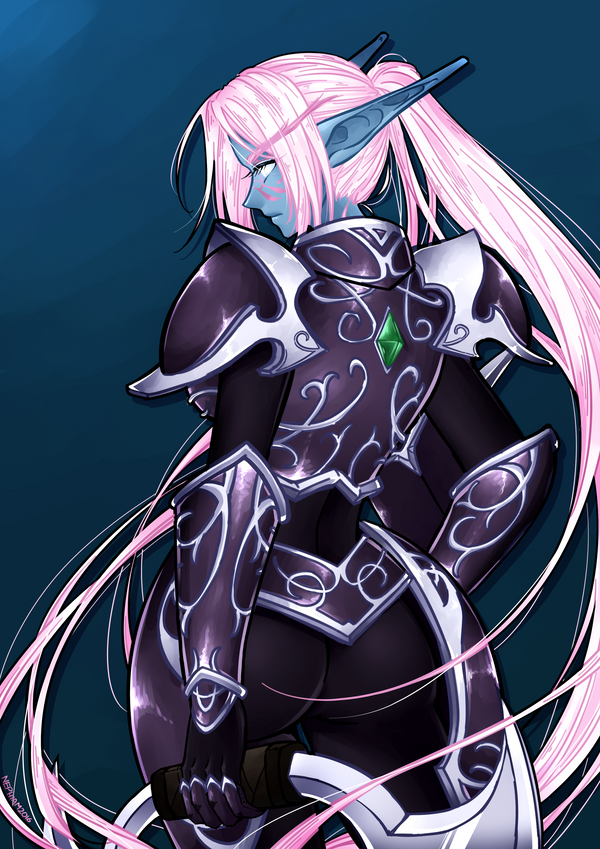 Commission for a client in Artists&Clients!
I HAD SO MUCH HYPE WITH THIS COMMISSION YOU CAN'T EVEN IMAGINE IT. Really. I was so overhyped that two days ago I was drawing all day. And by "all day" I mean 15 hours without stop. Finished two sketches.
And yesterday I worked another 6 hours to finish this.
And it was. so. much. fun.
Also: LOOK AT THAT GLORIOUS BOOTY.
DO NOT REPOST.

This is my friends character! She was so happy with the outcome of it! Its beautiful!
Reply

Ah, seriously? So cool! Awwww, I'm so glad she was happy, I had so much fun drawing this one, you can't even imagine <3
Ahh, you made my day, thank you so much


Reply

The quality of this is so damn high.Love everything about it the badass armor,the flowing hair,that ass.And overall its incredible how...sharp it all looks.So happy people with your talent draw warcraft art.
Reply

Oh my! Thank you so much, these are the comments that makes being an artist worthy as heck <3

I'm so happy to be in a fandom so marvelous and talented <3
Reply
HOLY SHIT. the booty is GORGEOUS.
( ͡° ͜ʖ ͡°)
Ahí está. Y el dinamismo que siempre les pones a los cabellos me mata mucho.
( ͡° ͜ʖ ͡°)

Reply

Es lo mejor B)

Y se intenta variar, que normalmente lo hago todo muy pegote y quiero SER GUAY y dibujar pelos hiper chachis
Reply

Reply

Worth the time spent. Enjoyed checking it out

Reply

Reply

Reply

Reply