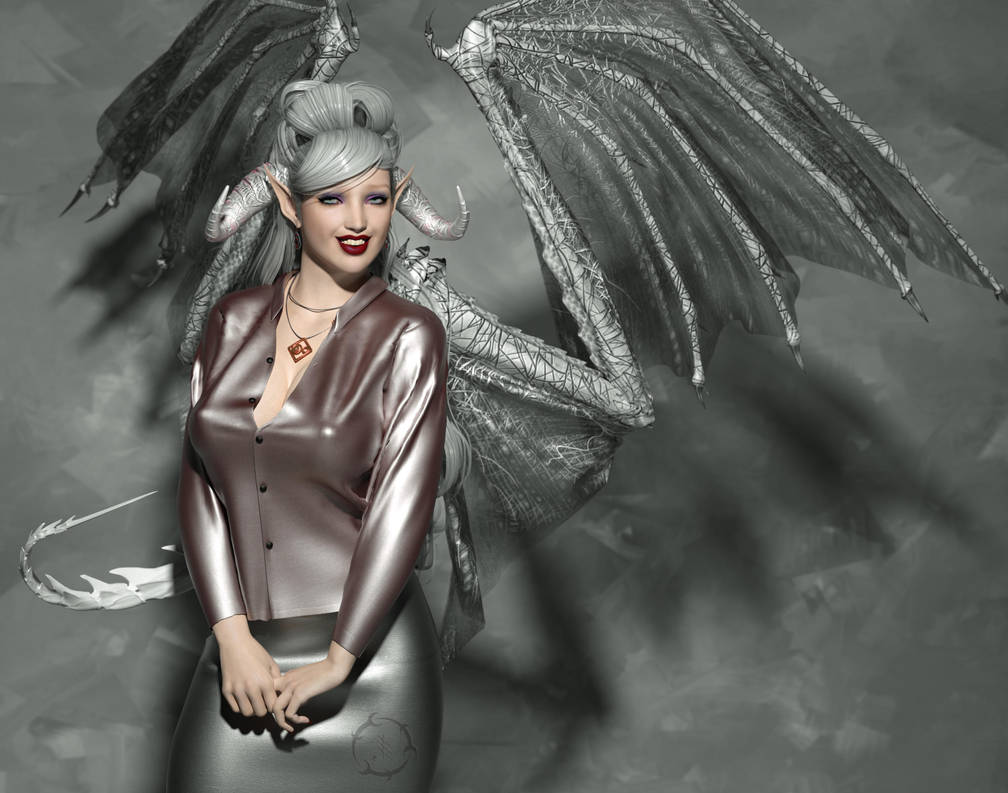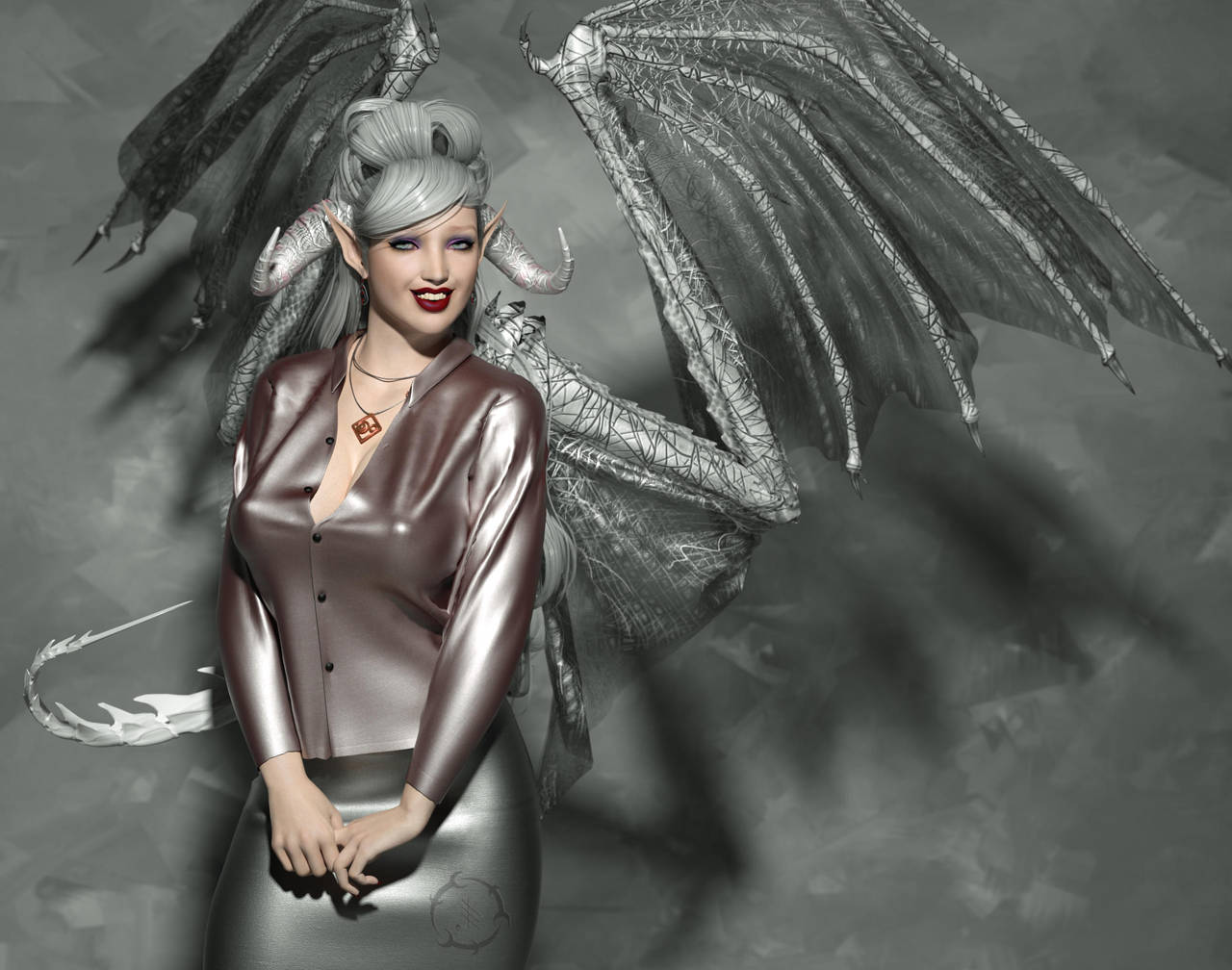 Watch
Ever since I made my last succubus, Ruby, I wanted to make another, just because I had the white texture for the wings. I wanted to make a white demon, and make her look hauntingly beautiful with a pale look to her. And as such, I had to choose her clothes carefully. She had to have pale color choices, but ones that accentuate her paleness. I also had to re-texture her horns to be white but still fit her. A LOT of color choices with this one, but I am very happy with the outcome! Of course, RedSpecSSS on the skin textures is such a wonderful thing! Now the only thing I need to decide is what she will do in the world. What will her job be? Any ideas? I did come up with her name: Lucy.

Rendered in Poser 11 Pro with Octane Render Engine
Using RedSpec SSS for skin
Victoria 4 Model

Modern succubus ? I am fan of these horns !
Reply

I actually have more than one of the modern succubus variety, all are part of the same comic series. I am re-doing renders of all of them with some new tricks I picked up.
Reply

Cool character and render.
Reply

Reply

Thanks, it was an idea I had when I saw Ruby with the white wings originally, I knew I had to do it.
Reply