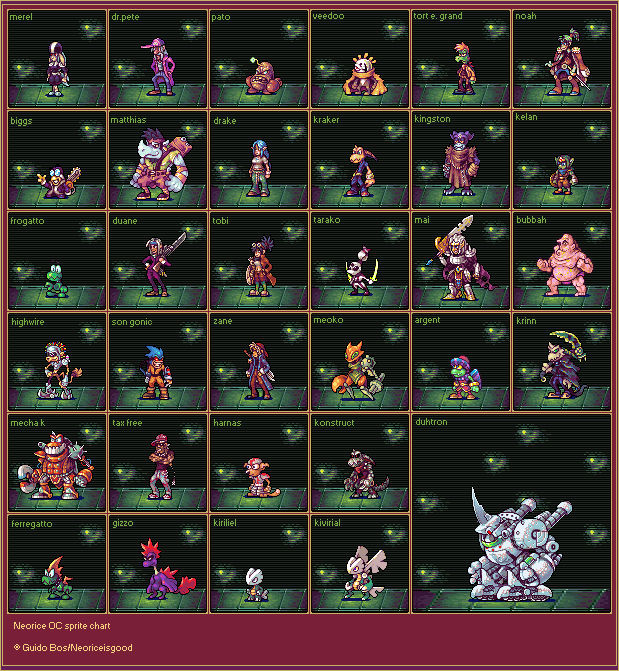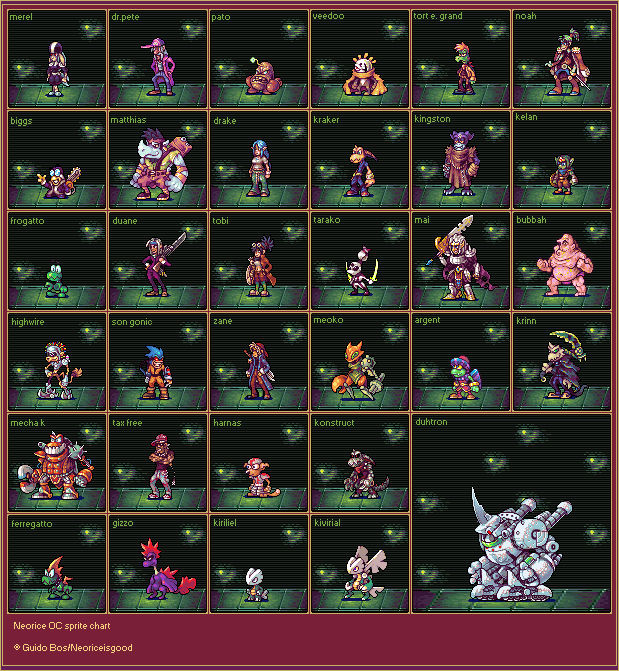 Watch
Another picture with some old art, because I don't think I'll really get to making any more neorice character cards; I decided to make a sheet with most if not all of the character sprites I've made in this style; just to showcase em all at once.
I'm still pretty proud of these sprites, as my main focus was to get really small detail into small areas [like 5 pixel faces]; which was something I've never -really- attempted before.
Everything being said, if I ever did another pic like this it'd probably be in a more current/recent style to keep things fresh, as sticking to the exact same style isn't a good way to advance, so I doubt I'll ever update this pic; but if I ever finish 6 more chars in this exact style, I'll make the pic bigger.
that being said, I doubt I'll do that.
Also:
I have _ a lot_ of OC designs, this is only a VERY small portion of the total number I have, I'd make a picture with every single original character I ever made up, but it'd take far far too long to actually finish it.
what can I say? I like coming up with characters