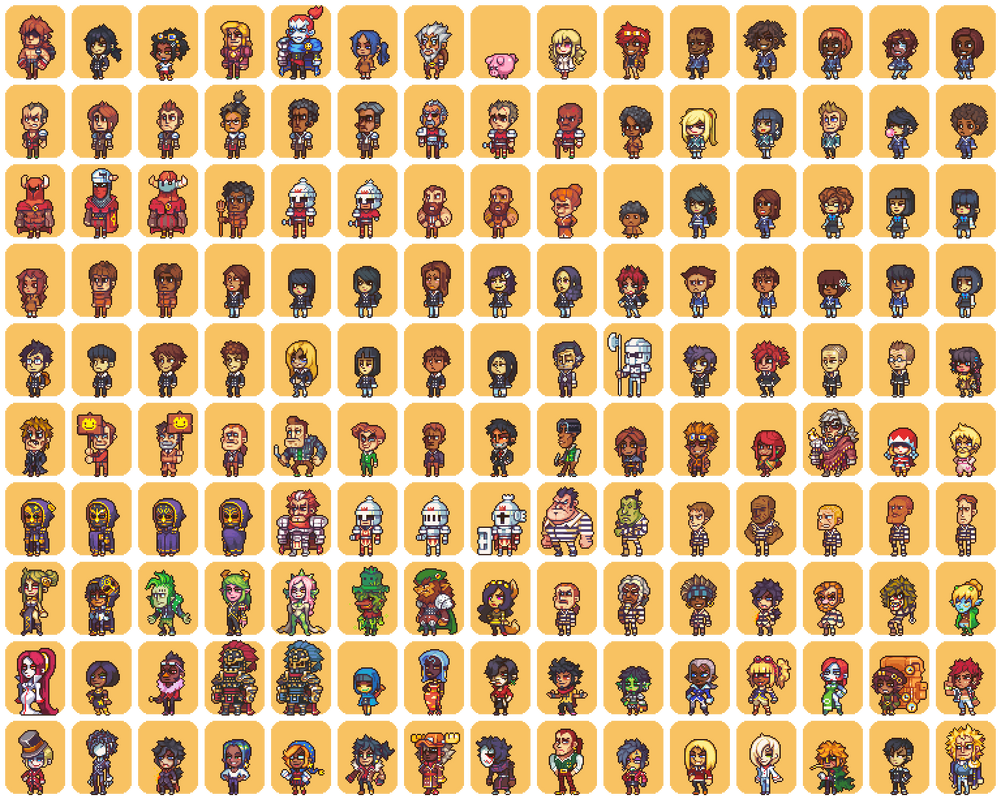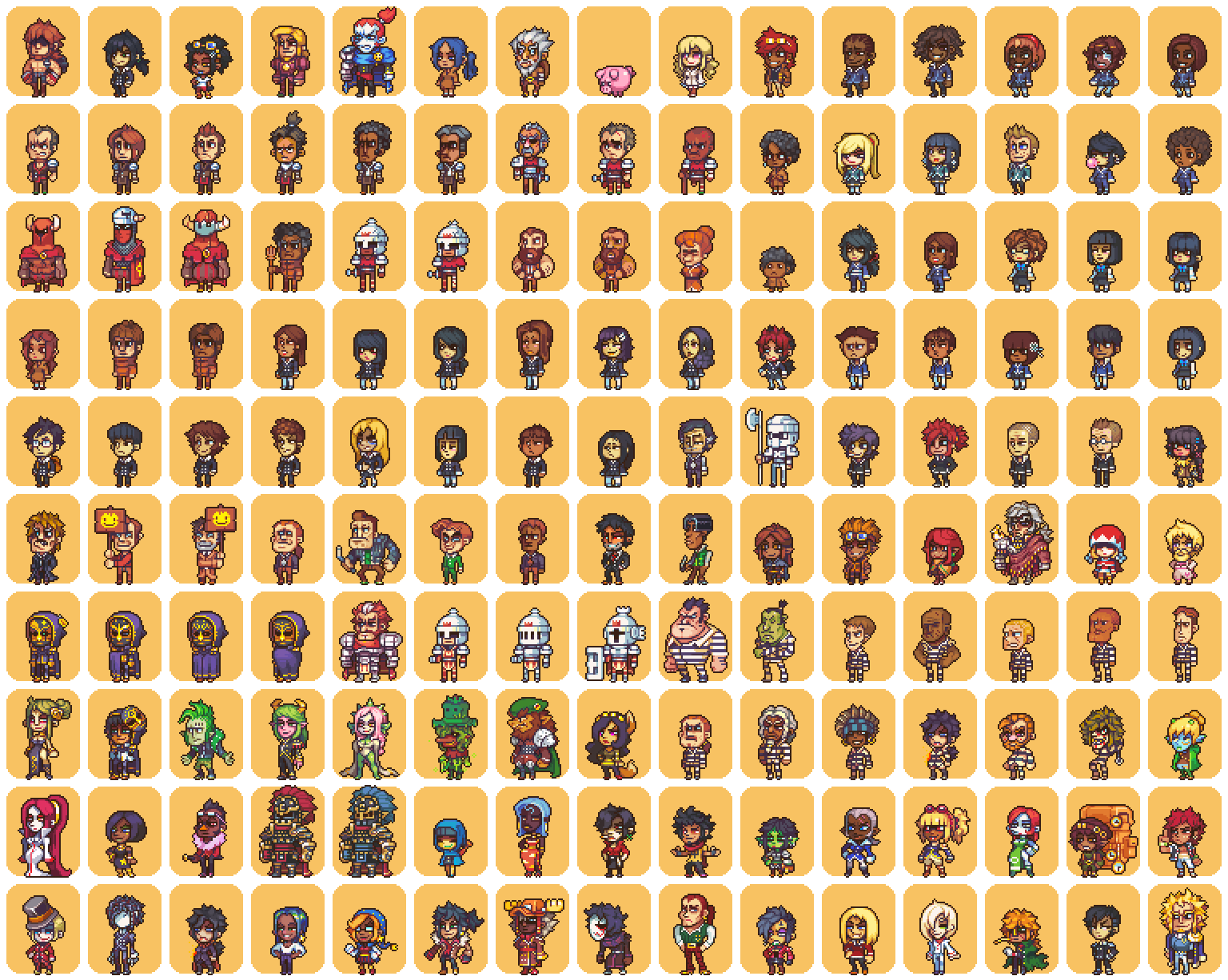 Read my pixelart webcomic @ www.neorice.com

I try to give every character I use at least a unique face (exception being characters in helmeted uniforms) so end up with pretty large
numbers of unique characters for my webcomic.

I've got more than shown here but it's always tricky collecting em all together, so I figured I'd present 150 of em to you for now.

Hope you guys like my designs & artwork! Let me know what you think.