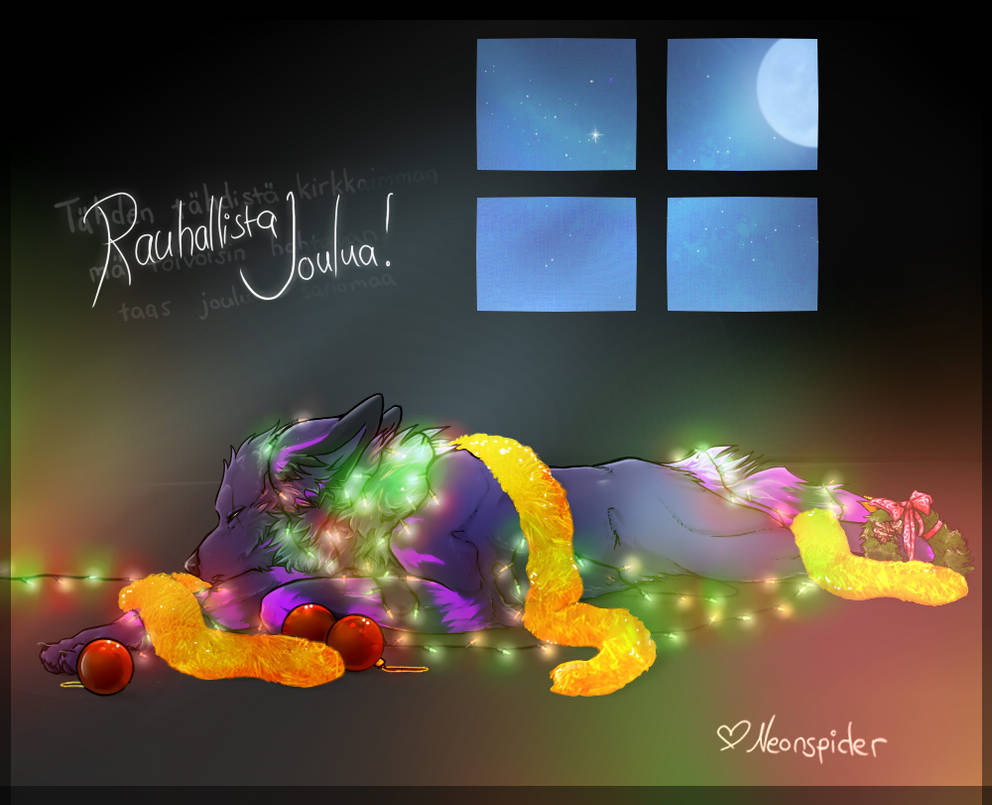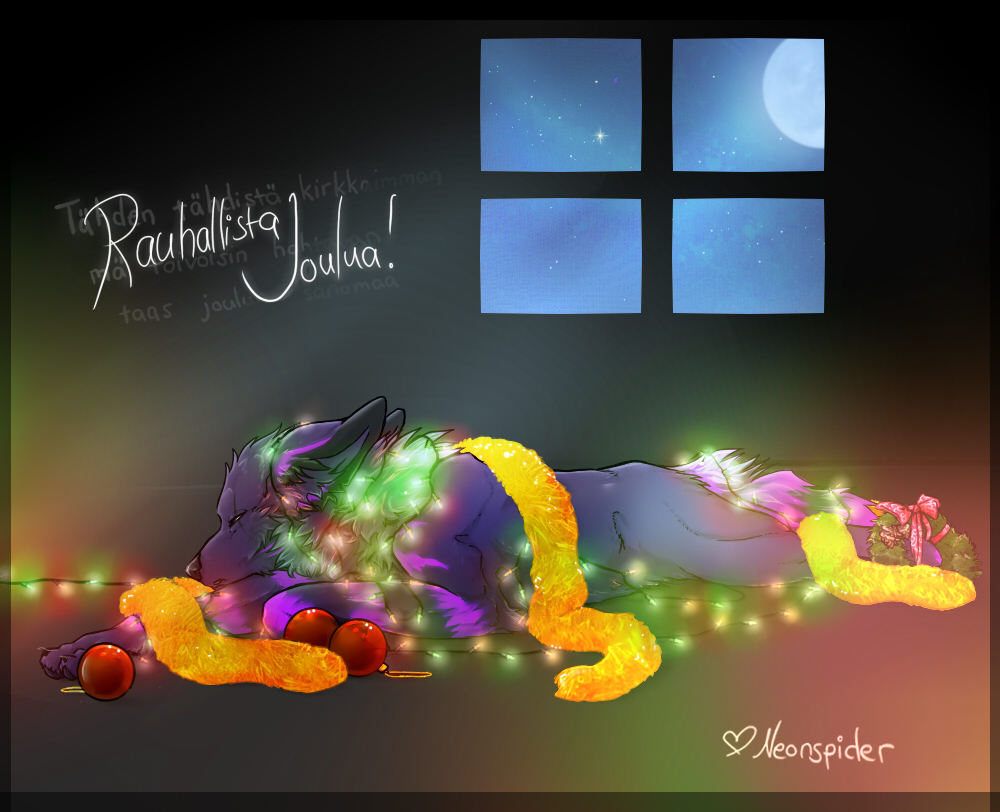 Watch
Neon here, wishing you all a peaceful Christmas!

Enjoy the holidays, everyone!
This year I didn't have time to make anything big for Christmas, just a "simple" pic that has some kind of Christmas feeling in it. And no, I don't mean the jolly, happy spirit of Christmas, I'm talking about the peaceful, a bit melancholic yet contented feeling I usually get during Christmas.
Programs used:
- Paint tool SAI

Do not copy, repost or use this picture in any other way without my permission!
Art & character ©

*

neonspider