Hi all!
So as the title suggests, I've been considering opening up for art commissions. Who knows if anyone wants them, but I have to stop being self-deprecating at some point, right? Plus, the extra money on the side would help a ton as I'm going into college soon and can use all the extra I can get. At the moment, there are two problems:
I'm not sure what a good starting point would be for my prices. I'd like to know what you guys think my art'd be worth; I won't base it entirely off suggestions, but they'd be a huge help! I think the tiers of drawings I'd need prices for are:
Coloured Portraits, eg.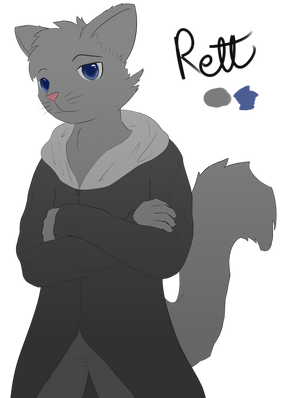 These have no background and take me roughly 3-4 hours to do (I think). They're typically forwards facing like Rett up there, unless the commissioner wants otherwise! This one has no shading, either; I'll likely offer that as an option, but generally I think they're better saved for the full compositions with backgrounds and stuff. Since the pose and all are specified in the commission, these can be finished pretty quick in real-time! The above drawing got sketched out on Thursday and was finished Saturday night, for instance.
Single character with backgroundMultiple characters with background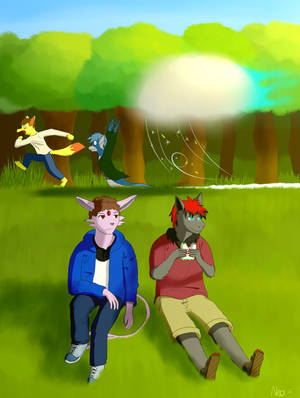 Yeah, these just take forever. I'd probably charge a fair bit for these as there's a huge juggle in trying to get all the characters looking good.

2. I don't have a paypal, and I don't think I'm old enough to actually open one yet! I'll probably be exploring alternate payment options, such as dA points or steam credit, something like that. In the meantime, suggestions for alternate methods of accepting payment are greatly appreciated and welcome!

Other stuff

I suppose a big thing all this comes with is being professional about my art; I'm gonna have to produce art quickly and for motivations other than my own messing about, and I'm going to have to at least be consistent with my art quality so there's a minimum the commissioner can expect! To this end, I'll probably be accepting payment on delivery of the drawing; doubt I'd be able to motivate myself otherwise, ha ha.

Anyways, not much's been happening in other news! Finals're coming up so I'll likely be spending a lot of time on those, but there's plenty of off-time between exams where I'll be too pooped to study, during which I can work on commissions!
AND IN THE MEANTIME I'LL FINALLY FINISH THOSE REQUESTS I STILL HAVE FOR BUG AND LAZZI I'M SORRY
P.S. It's been ages since I last used it, but I really like the dA journal thing. Linking other deviations works great now! Thanks, dA team o/