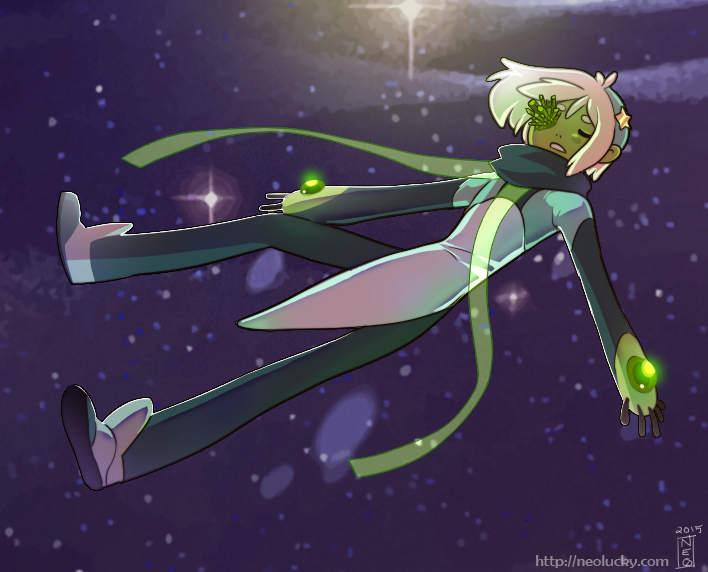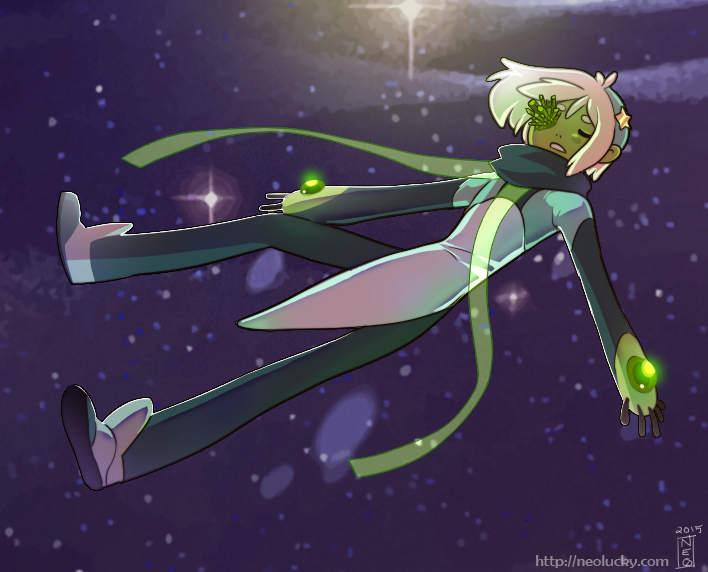 Watch
Song:
Joey Fehrenbach - Way Out Here ( youtu.be/Yv112E2a8_0?list=PLEj… )

Just Yewon as a gem from Steven Universe, because it's fun and cute weeee. I'll be uploading other doodly junk to my tumblr after this. (neolucky.tumblr.com)

Gem: Moldavite

Quick Story: During the war 'Vite ran like a coward from the fighting and bloodshed on Earth, yet during her attempt to warp away she was knocked out of the warp-stream and sent out to float in the vastness of space for many years. Dormant and unconscious, until she eventually cascaded down to another planet as a meteorite.

Personality: Easily spooked, friendly, naive and a little shy.