As for art i tend to keep it as a hobby, I also adore nature and being out in the open air, plus music is another inspiration for my artwork, as right now i'm learning the piano (lulz). anyway I hope to share my artwork here, and let other people know my type and style of art.
Click the link in the discription below to see my youtube channel, where i post piano pieces, artowrk, and my manga/ anime collections
If you wish to download any content please send me a note for permission first..
THANK YOU

My awesome anime stamp collection:






:thumb148514804:

:thumb179956586:


:thumb332474552: :thumb328491650:

:thumb331335987:
:thumb331335982: :thumb308107031: :thumb331336614:

:thumb325741136:










:thumb371547628: :thumb308106231: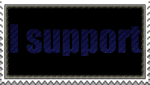 :thumb150062476:


:thumb308530967: :thumb320495466:







More stamps anime/ other:

:thumb320918989:




:thumb90574606:





:thumb118224158: :thumb138377315: :thumb135784536: :thumb197681275: :thumb316055453:

Other random collections
:thumb145091758: :thumb156597060:
:thumb167376563: :thumb155621456: :thumb171769849:
Favourite Visual Artist
Tite Kubo, masashi Kishimoto, ohba Tsugumi
Favourite Movies
Titanic, marvel movies, Ghibli films, other anime films,
Favourite TV Shows
Friends, How i met your mother, naruto, bleach, code geass, clannad, death note
Favourite Bands / Musical Artists
Keane, evanescence, Green day, three days grace, sarah machlachlan, crush 40, linkin park, bentley jones
Favourite Books
Fantasy novels, manga, science fiction,
Favourite Writers
James patterson, lee child, Tite Kubo, masashi kishimoto
Favourite Games
Tennis, basketball, hockey
Favourite Gaming Platform
Playstation 2: All final fantasy, zelda, street fighter
Tools of the Trade
pencil, fineliner, colour pencils
Other Interests
Fishing, cooking, playing piano, collecting manga/ anime, learning japanese