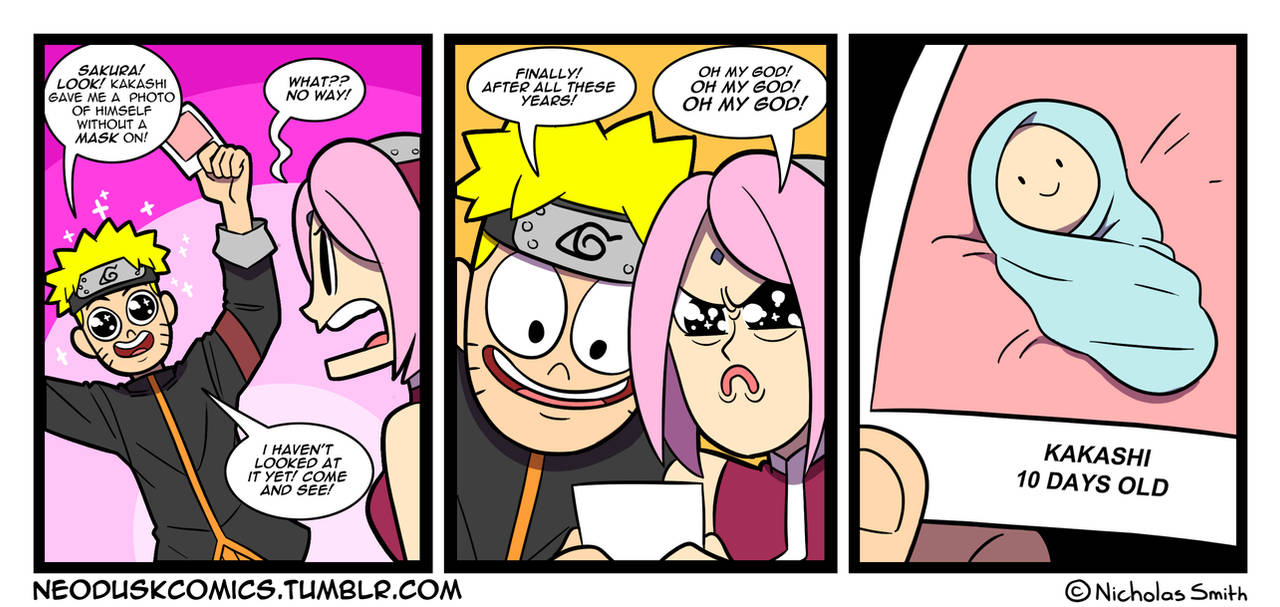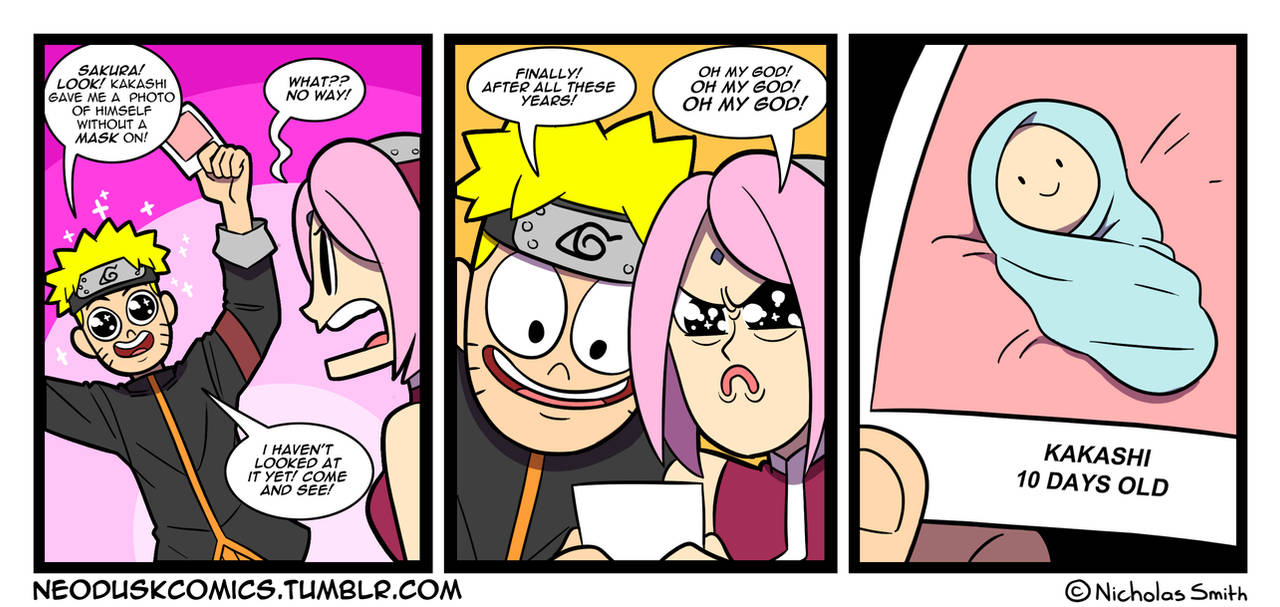 Watch
Come follow me on tumblr:
neoduskcomics.tumblr.com/
NEXT:
PREV:
FIRST:
Updates Tuesdays and Thursdays.
It's being said that Kakashi's face might be revealed in a guest book that can be obtained at the new Naruto exhibit in Japan, which will contain new manga pages drawn by Kishimoto pertaining to Kakashi's face being unmasked. Personally, I find it unlikely that if Kishimoto did choose to reveal it, that it would happen in such a way, but you never know. It might be good publicity for the event (until someone plasters it all over the internet, that is).
Please comment and enjoy.