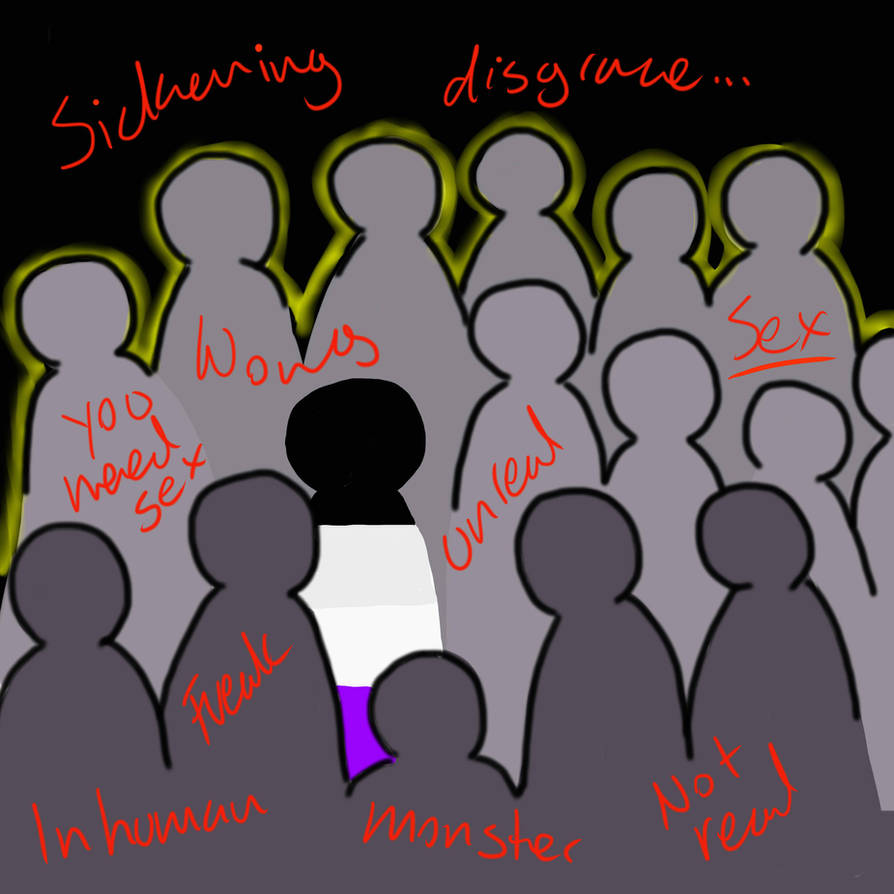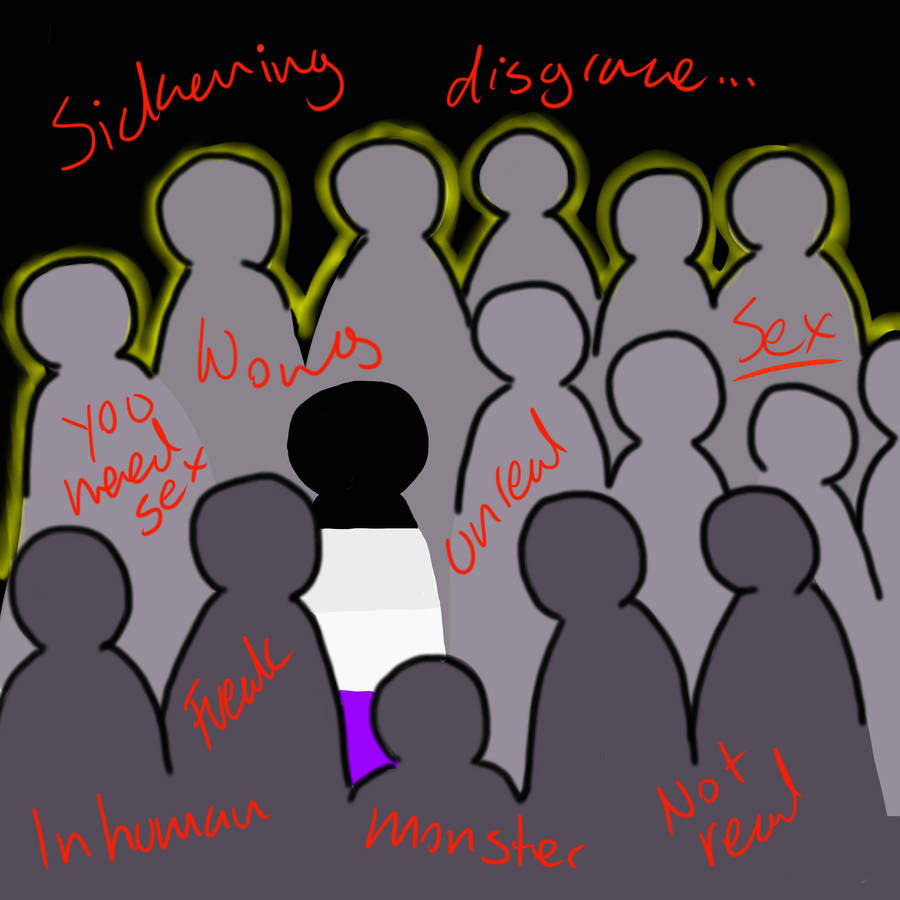 Watch
I am an Asexual. I have known this for a few years.
I can draw pictures, make fanfiction, and write sexual rps. I feel nothing for it though. I think it's cute but they are just characters. Not real, cartoons that I like to create. I just wanted to put this picture out because I read some nasty things...
All Asexuals are different, some read porn freely without any feeling of sexual attraction. I can do that, I enjoy the story behind, the emotions, the actions.
In real life I am grossed out and down right disturbed by sexual acts. Nothing against Sexual people. Just myself. I don't like the idea. I get confused when people start dating around me... I do however understand that they want 'someone'... It just shocks me.
I'm happy with my life the way it is, I don't feel the want to find someone because I do not need to.
It hurts me when people say things like this... Asexuality is real, why should it matter anyway? It's not their life. It's you own. The same for anyone else... Just because you do not understand something does not give you the right to be rude.
I had told a friend once and she called me wrong and that everyone needs sex. Asexuality was not real. It hurt knowing that I tried telling someone, trusted them... only to be turned down.
The colors: Black, silver, white, and purple are our flag.
The link to AVEN is below.
[link]
Thank you for reading and I hope I have not upset anyone.
P.S: Hope you can read my BA writing lol.
Rate: none.