Prev: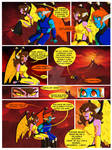 First page: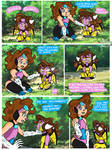 This time we talk about Luce the older daughter of Obscurio and Prilla. She is a powerful gormiti made of light and darkness and she is starting to understand what her true element is.
Gormiti belong to Giochi Preziosi while Prilla to Disney. Story by me, Art by me.
Finally the last page is here!!
After two years I can call this projects closed, it's time for another one... I was thinking of something about Aspeton, the fourth child.
I'm also considering about translating my comics in Italian and, later on, in French but I will need the help of at least someone who has a DELF B2 certificate... I'm no good with French, I know only the grammar.
Anyhow, thank you for staying with me for this time. I will always do more and more to get better at drawing and finally be able to properly publish a comic with an editor.
Please support me and my work by commissioning me, you find all the info by visiting here:
linktr.ee/nene__art
You can read another two comics (old ones) if you want to know more about the whole story:
- Dine and the sound of water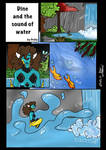 - A day with Sulfus and Sisma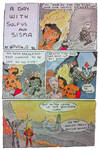 Have fun!
Image size
2048x2732px 1.5 MB
IMAGE DETAILS