Prev: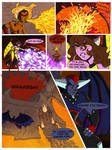 Next: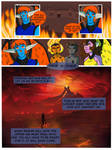 First page: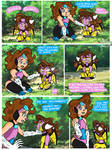 This time we talk about Luce the older daughter of Obscurio and Prilla. She is a powerful gormiti made of light and darkness and she is starting to understand what her true element is.
Gormiti belong to Giochi Preziosi while Prilla to Disney. Story by me, Art by me.
The talk starts, the thoughts flow, the feelings rise up and Archìa claims the scene. What will he say?
Image size
2048x2732px 1.61 MB
IMAGE DETAILS

Sicuramente chiederà qualcosa tipo: 'non è che ora sarà lui il preferito vero??' XD

I GEMELLI MERITANO PIÙ AMORE (。・ω・。)ノ♡
...
Luce,al contrario,merita solo la morte...

Non mi ero mai accorto che i gemelli avessero gli occhi completamente colorati! E qui son più seri del normale!

Sono seri perché sanno che Obscurio raramente parla con loro senza urlargli in faccia, sanno che deve dire qualcosa di importante!
E sì, hanno gli occhi completamente colorati come Luce, Dine e anche Alasus. Solo Archìa e Aspeton hanno una vera e propria iride come Prilla, gli altri hanno preso da Ob.

No è che prima mi sembrava un po' "piatto" ma ora credo abbia parecchio del potenziale anzi se riesco a trovare del tempo libero voglio continuare il libro a lui intitolato

Non sei l'unica a dirmi che è un po' piatto ma secondo me è dovuto al fatto che ha poco spazio nei fumetti. Però ha un libro tutto per lui XD

I personaggi piatti hanno un loro perché se usati bene ad esempio in un mondo popolato soprattutto da cattivi ci sta un personaggio SECONDARIO buono che rimetta il lettore sulla retta via