Prev: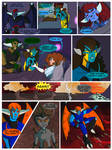 Next: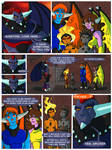 First page: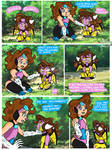 This time we talk about Luce the older daughter of Obscurio and Prilla. She is a powerful gormiti made of light and darkness and she is starting to understand what her true element is.

Gormiti belong to Giochi Preziosi while Prilla to Disney. Story by me, Art by me.

Fighting among brothers is the best way to train. The twins can finally beat up Archìa and Luce can free her homicidal instincts.
Image size
2048x2732px 1.55 MB
IMAGE DETAILS

Ho già detto che Sulfus è il migliore e (sfortunato lui,poor boy!) il mio prefy?
No? Davvero? Bene,rimedio!
SULFUS MERITA TUTTE LE GIOIE DEL MONDO !!!!

Ehh io pure coi fratelli non scherzo ma per fortuna la mia famiglia è molto più equilibrata di quella di Prilla e Obscurio, altrimenti me la sarei data a gambe levate.
Questi scontri così sono più basati sulla letteratura che non su esperienza personale alla fine