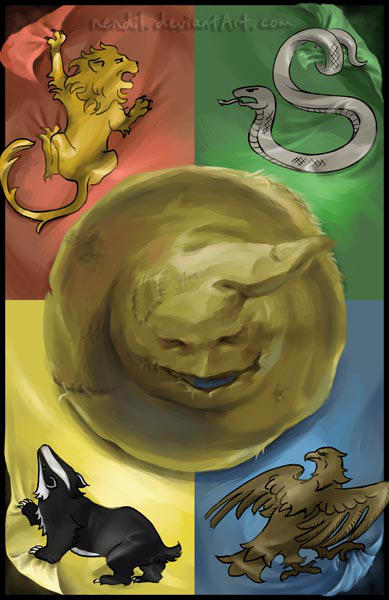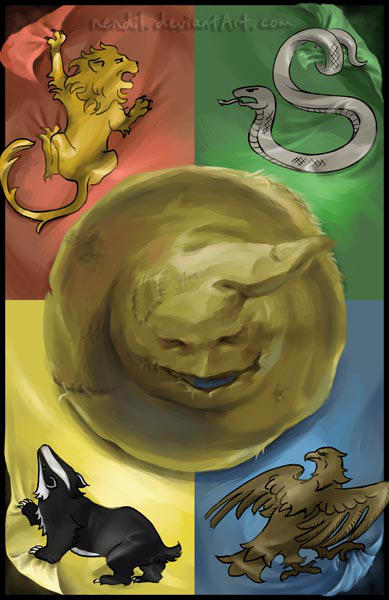 Watch
A card illustration for my Harry Potter Tarot deck. You can see the entire project, including a more in-depth explanation of this card, at the
deck's website
.
The Wheel of Fortune represents the forces of fate that send our lives in one direction or another. This card depicts the Sorting Hat, a sharp judge of a person's nature.
Painted November 2012. [Photoshop CS4, SAI]
Harry Potter series (c) J.K. Rowling. This fan project is not for sale or profit.

this is amazing, i'd really love to see more
Reply

Thank you

I would definitely like to do more, they're just on hold for the moment because life is busy. Not giving up, though!
Reply

I would like to buy a vowel, Pat. How about a T?
Reply

Reply

very nice work, I really like it!

Reply