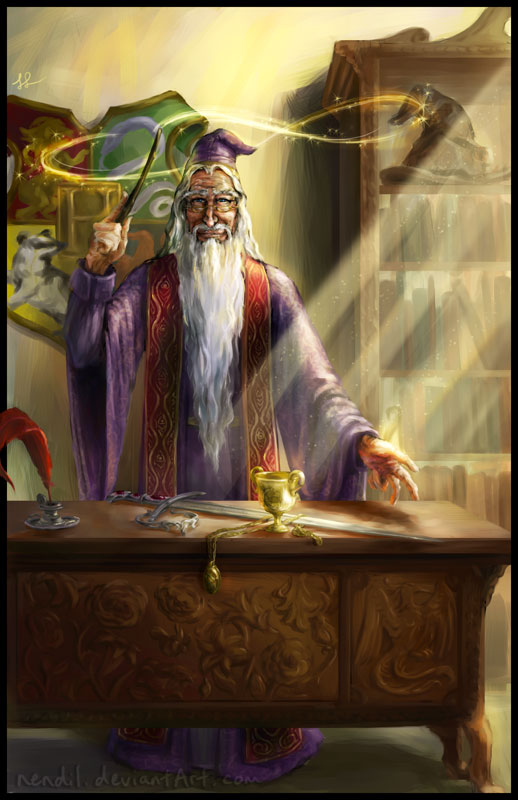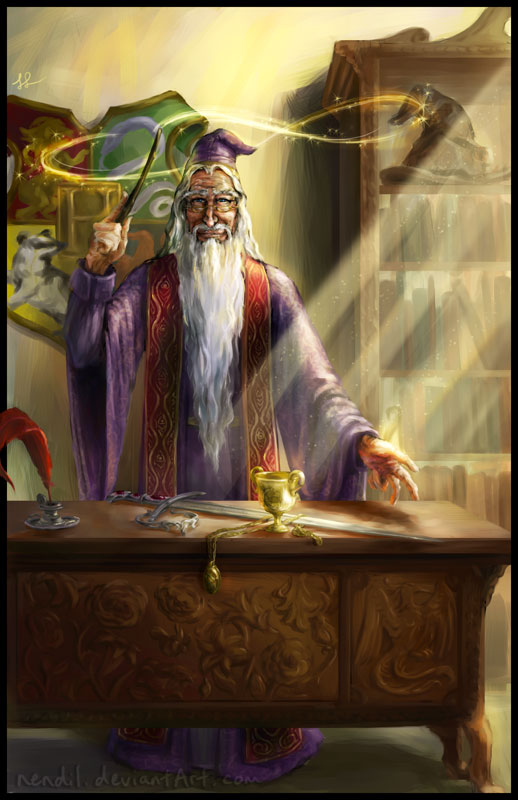 Watch
(Displaying this one a little larger than normal since there are so much details.)
A card illustration for my Harry Potter Tarot deck. You can see the entire project, including a more in-depth explanation of this card, at the
deck's website
.
The Magician represents masculine control, resourcefulness, mastery over the external environment. This card depicts Albus Dumbledore with the artifacts from each of the four Hogwarts founders.
Painted October 2010. [Photoshop CS4, SAI] Prelim sketch:
[link]
Harry Potter series (c) J.K. Rowling. This fan project is not for sale or profit.