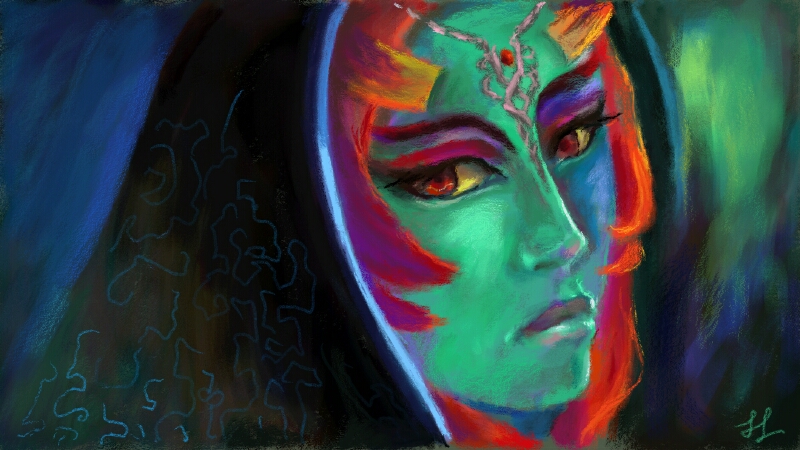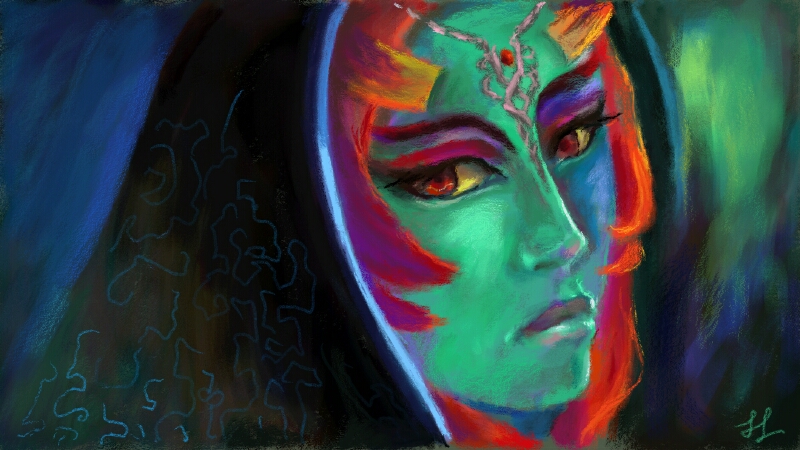 Watch
Playing with Art Academy: Sketchpad on Wii U. I learned a bit about eye makeup from this...

Painted August 2013.

She looks incredible! I might think about getting that sketchpad on Wii...?
I love the colors! XD Eyes look awesome.
Reply

Thanks

Just as a warning - it's not quite as easy to work with as other digital painting programs, since it simulates real-life media. Takes a bit of learning.
Reply

For years, I've just been using paper and pencil, I'd hardly ever color, because either I didn't have time cause all these other story ideas I had to sketch out, or- I wanted to play a video game. Why it never occurred to me that I could simply look up a tutorial on youtube and get fast and good at coloring, I have no idea. o.o
I got a wacom tablet last year, with corel painter essentials and adobe photoshop elements. I love drawing, and pursue it very ambitiously, but I still don't know how to work the programs. ITS SO FRUSTRATING!!! DX
But it did get me more connected to youtube, and deviant. So... things turned out- I suppose. (Shrugs.) I get to talk to people who I can learn stuff from, now.
Reply

If you happen to have a 3DS, I would recommend the Art Academy title on that - it has a lot of really good lessons that teach you solid real-world art skills. If you only have Wii U... well, sit tight I guess, they're bound to put out the lessons on that eventually!
Reply

I've had a 3DS for a few years actually. I don't have a Wii u, I have a black wii.

(All I got it for was Skyward Sword, really. P

I got the free version of art academy on my 3DS... it was neat, I liked it; I'd really enjoy getting my hands on the newer one.

Thanks.
Reply

By the free version, do you mean "Art Academy: First Semester"? That one was a DSiWare title. The 3DS title, "Art Academy: Lessons for Everyone" is the better one with more in-depth lessons, although it is a full title so you'll have to spend a bit. I recommend it!

Reply

Wow, this is stunning! I love the colors, theyre so vivid.

How did you get a file of this to upload from the Wii U? its so crisp and clean!

Reply

Thank you

I uploaded the picture to Miiverse, then signed into Miiverse from the computer and saved it from there.
Reply

Stunning work

Reply

Awesome!!! O.O I love Midna and you know how to work with colors, this is great!
Reply