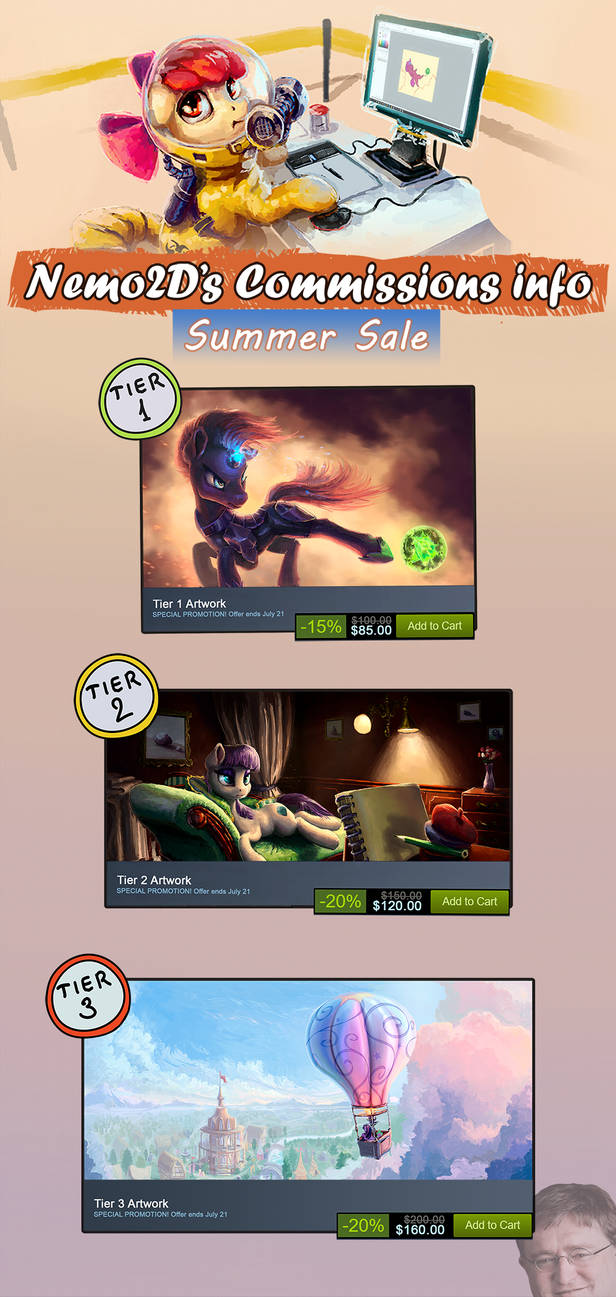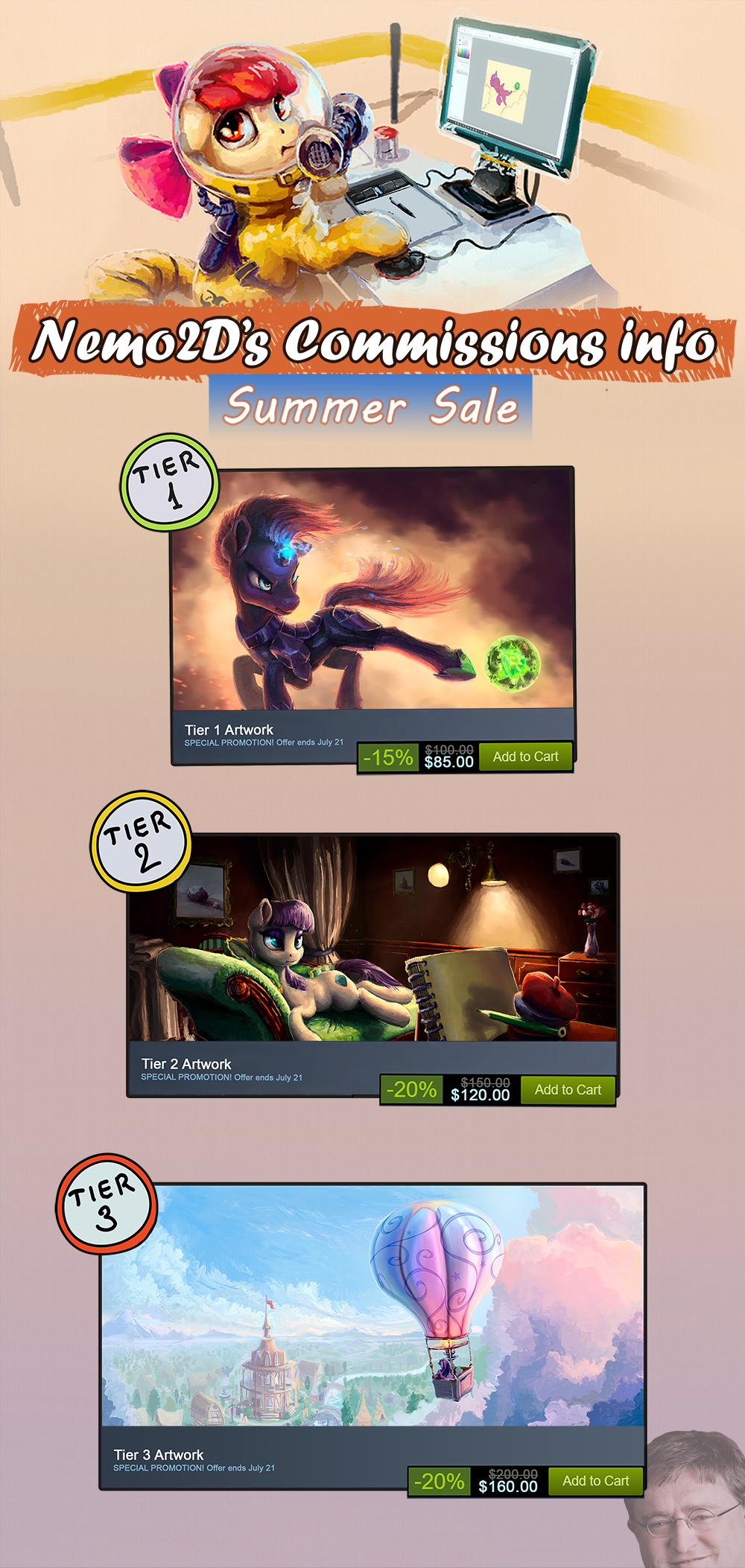 Watch
Update: I received an e-mail from Gaben yesterday. In short: he was upset that I don't offer any discounts. So I had to do it otherwise my steam account remains banned.

------------------------------------------------------

So, what do we have here:
Tier 1 - Single character + simple background
Tier 2 - Character + complex background

Tier 3 - Large-scale landscape/environment + 1 or 2 chars

Check out my gallery for more samples of artworks

- Additional characters: +$50 each
- I DO NOT draw NSFW stuff
- Payment method - Paypal
- Full upfront payment after the sketch is approved
- I can lower the price tag by simplifying certain elements of the artwork

Contact info
e-mail: nemo2d@yahoo.com
Feel free to ask any questions in the comments section below.


Is it possible to get a commission with ponies and humans in one piece? I don't want a slot right now, but I'd like too know.
Reply

Hey there, I would like to get a tier 3. May I send my details in a little bit ?
Reply

Hello
One question, I assume the prices are in USD, yes?
Reply